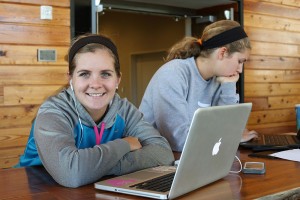 Wondering why thousands of students across Northwest Georgia (Rome, Cartersville, Marietta, and Dallas) are calling Georgia Highlands College home? Compared to other colleges, you won't find a better education with a better value anywhere.
At GHC, we are family. We serve a diverse group of students from various backgrounds and walks of life. Read more about our people and their personal stories.
We proudly accommodate for each student's needs by providing a variety of options for their education. This includes our online, transfer, adult learning and honors programs. We also provide personalized student support services to our students.
GHC is equipped with professors who care about each student's success; advisors and counselors who help in personal and educational needs; and an extensive list of areas of study to begin your collegiate career.
Want to get involved with your classmates and community?  GHC has an active student engagement program that includes special interest, academic, honorific, and leadership groups available at all our locations. Interested in sports? Check out our championship athletics program or our competitive intramural program.
Read about all the great things that are happening at GHC and get to know us better.