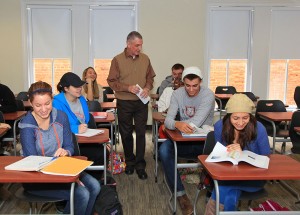 Georgia Highlands College is dedicated to the success of our students. The Office of Academic Affairs is responsible for oversight, management, and accomplishment of the institution's educational mission. To this end, the Vice President for Academic Affairs leads efforts to:
work across divisions, departments and programs to create a culture of access and success in all aspects of teaching and learning;
set the academic direction of the college through development, assessment and improvement of academic programs;
offer varied opportunities for students to achieve our learning outcomes;
promote diversity among people and ideas as a way to enrich students' lives;
encourage students to explore our studies through solid core curricula, engaging critical thinking and • expansive global awareness;
provide the faculty support and development, as well as acquisition and allocation of funds, critical to the evolution of vibrant learning environments for all our constituencies of the college.
Our Areas of Study
That's why Georgia Highlands College offers Associate and Bachelor's Degrees in over 40 areas of study. Additionally, GHC provides 12 continuing education courses on a variety of useful topics.  Learn more by viewing our programs below: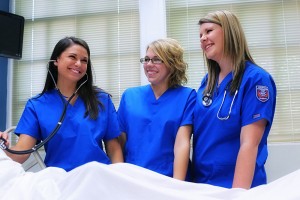 Online Learning
Taking classes online on your own schedule has never been easier or more affordable than it is at GHC. Students in online courses not only have a flexible schedule, they also get 24-hour help via GHC411, can be advised via email, phone, or web-meeting, full time Technical Support when needed, and a variety of classes and majors to choose from.  To learn more about online learning options, visit the Division of eLearning