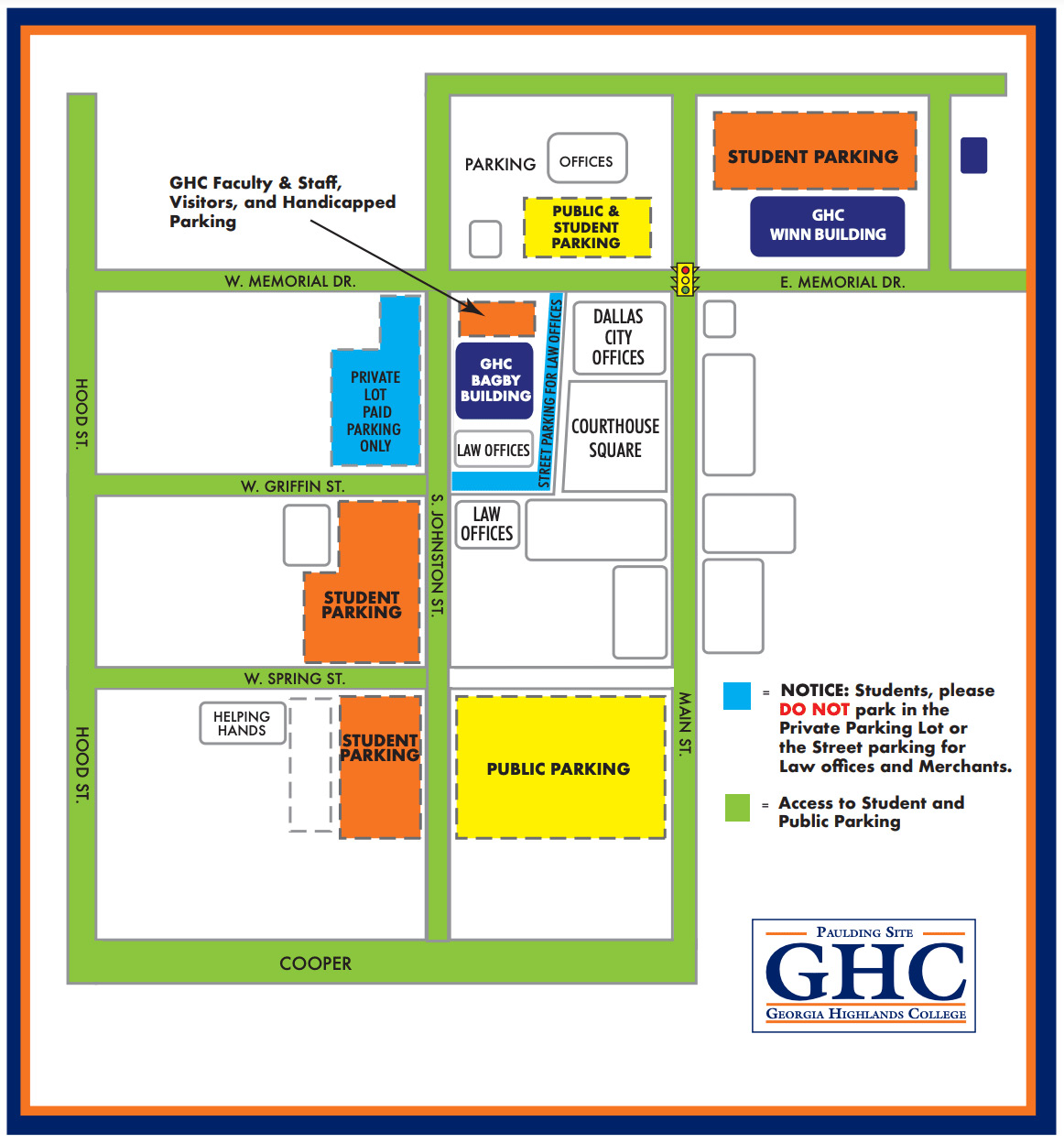 Located in historic downtown Dallas, the Paulding Site services nearly 500 students. Opened in 2009, this site also offers a 2+2 program with Kennesaw State University.
Location & Contact Information
25 Courthouse Square
Dallas, GA 30132
Phone: 678-946-1100
Fax: 678-946-1025
Site Photos & Map
Hours of Operation
Campus Hours are Monday – Thursday 8:00 AM – 7:00 PM, Friday 8:00 AM – 12:00 PM
The Admissions & Advising Office is open Monday – Thursday 8:00 AM – 5:30 PM, Friday 8:00 AM – 12:00 PM
Counseling Hours are Monday 8:00 AM – 5:30 PM, and by appointment
The Disability Services and Career Counseling Hours are by appointment
Financial Aid Hours are Monday – Tuesday 8:00AM – 3:00PM
Our Tutorial Center is open Tuesday from 9:00 AM – 1:00 PM, Thursday from 9:00 AM – 1:00 PM & 5:50 PM – 7:00 PM. English Only Hours are: Monday – Tuesday from 1:00 PM – 3:00 PM
Resources:
A Letter from the Site Director: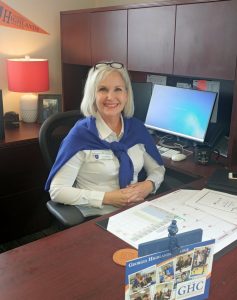 Joy Hambrick
jhambric@highlands.edu | 678.946.1103
Welcome, we are delighted you're here!  So many great things are happening on our Paulding campus, and you're going to love being a part of it.  At GHC our main concern is you; your academic success, your student life, and your future.  Our faculty and staff are passionate, caring and dedicated to providing you the tools you need for excellence in all these areas.
We are conveniently located in beautiful, historic Downtown Dallas which gives you that "ivy league" feel.  We have top notch instructors and staff, affordable tuition and small, personal class size to provide the best high quality education for your time and money.  Here at Paulding we have a 2+2 partnership with Kennesaw State University which allows you to complete two degrees on one campus.  We are continually growing to expand our offerings in both academics and student life.
So check us out online and in person!  Feel free to drop by or set an appointment for a campus tour, and be sure to meet me while you're here.  GHC students are the best, and I'd love for you to have that distinction.
Respice Adspice Prospice,
Joy Hambrick
Site Director