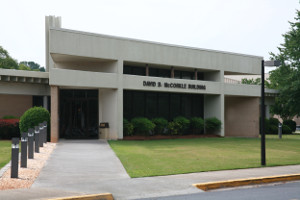 Founded as Floyd Junior College in 1970, the Floyd Campus is the original campus location for the college and serves nearly 1,500 students. Now as Georgia Highlands College, the Floyd Campus is one of five campus locations and provides a full range of resources and activities to students. Also located in Floyd County in historic downtown Rome is Heritage Hall which houses the health sciences departments for the college.
Location & Contact Information
3175 Cedartown Highway
Rome, GA 30161
Phone:706-802-5000
Fax: 706-295-6341
Campus Photos & Map
Hours of Operation
The Bookstore and campus Hours are: Monday – Thursday 8:00AM – 5:30PM, Friday 8:00AM – 12:00PM
The Floyd Campus Library is open: Monday – Thursday 8:00AM – 9:00PM, Friday 8:00AM – 12:00PM
Resources:
A Letter from the Campus Dean: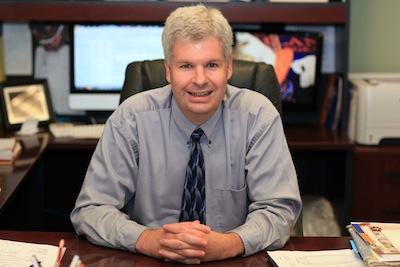 Todd G. Jones, Ed.D.
tjones@highlands.edu | 706.295.6335
Hi and welcome to the Floyd Campus of Georgia Highlands College. For more than forty years Georgia Highlands College has been serving the residents of Floyd and surrounding counties. In May 2011 we became a limited-mission, four-year state college within the University System of Georgia and continue to offer more than 40 of the most popular program options including nursing, business, education and psychology to name just a few. Our tuition rates remain among the lowest in the country, and almost 80 percent of our students receive some form of financial assistance. Our focus and dedication remain on the success of our students. At GHC, your success is our success. To aid you in meeting your educational goals, we employ a caring faculty and staff, keep our class sizes small, offer flexible course schedules and provide private tutoring services. Please continue to review our website and learn more about what GHC has to offer. Better yet, to experience the real rhythm and flow of college life at GHC, schedule a private visit to our campus. We hope to see you soon.
Sincerely,
Dr. Todd G. Jones
Campus Dean & Vice President for Student Affairs