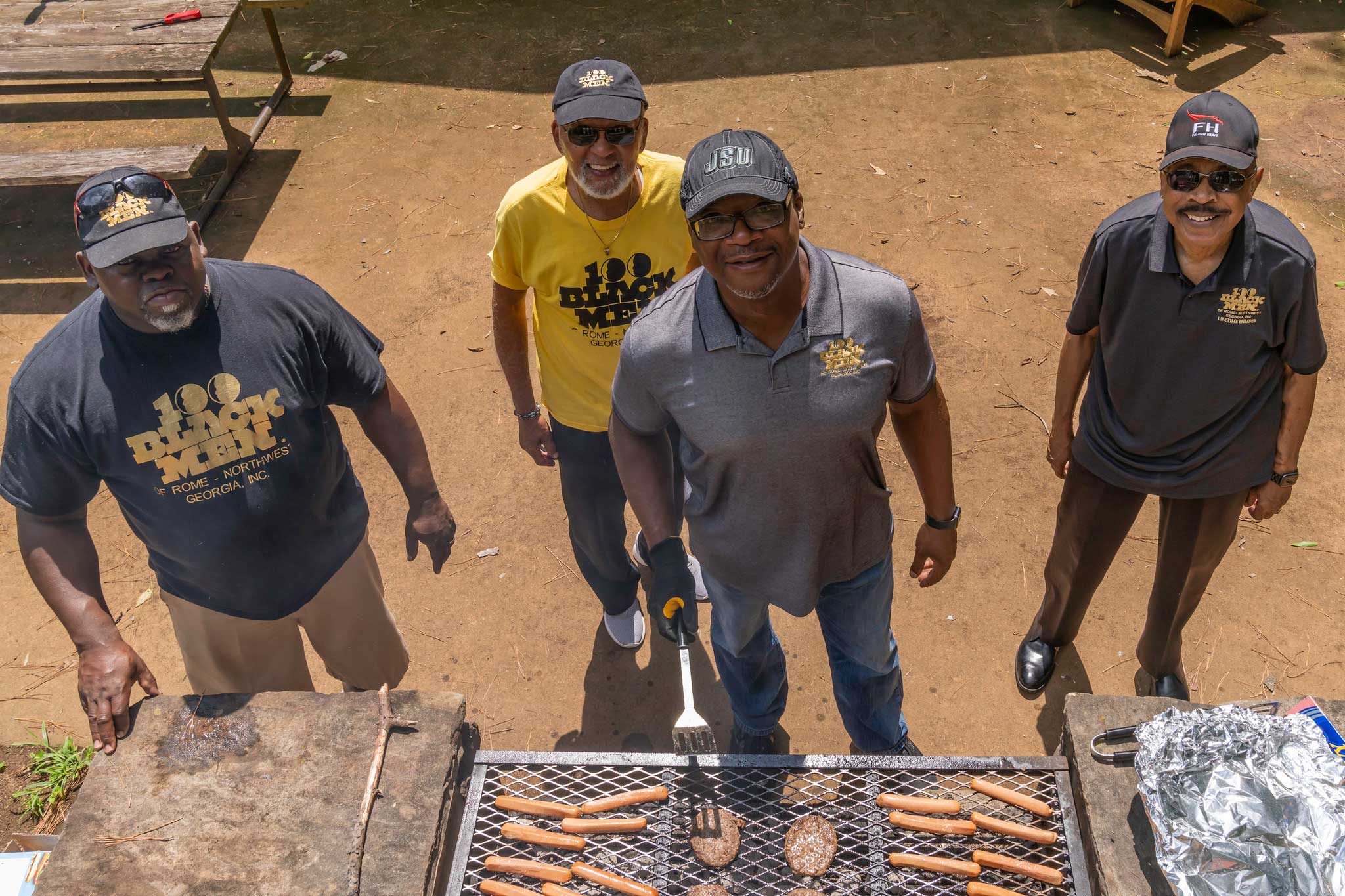 For over a decade, Georgia Highlands College (GHC) and the 100 Black Men of Rome-Northwest Georgia have worked together to bring Foundation Camp to hundreds of local boys, ages 10 to 12.
The camp, which is one of several partnerships between the 100 Black Men of Rome-Northwest Georgia and GHC, is funded by generous donors and the GHC Foundation, giving students the opportunity to attend the camp free of charge, including transportation and a breakfast and lunch.
100 Black Men of Rome-Northwest Georgia President James Lee said the organization and GHC have remained committed to providing the annual free camp due to dedication to the youth in the local community.
"The kids enjoy it because we introduce them to a wide range of structured activities, which are fun, yet challenging, and continuously develop campers mentally, physically and socially," Lee said.
While the camp features traditional activities and those that incorporate elements of science, technology, engineering and math, Lee said organizers have multiple goals for the camp, such as instilling a core of self-respect and confidence, manners and soft skills in attendees.
To help with that foundation, camp attendees are mentored by student counselors, who are required to complete University System of Georgia (USG) training prior to working with campers.
"Some of the counselors have also been mentees to some of the members in the 100, therefore, we have instilled in them our motto of 'What they see they'll be,'" Lee said. "Many of the counselors were once kids at Foundation camp themselves, so they want to give back to the program that helped develop them."
Lee said the organization is grateful for its relationship with GHC and the partnership's ability to bring activities like Foundation Camp to the Northwest Georgia region.
"The purpose and reason of hosting the camp at GHC is to introduce the kids to a college campus and college environment, in which we hope they aspire to continue their education and return as a student one day," Lee said.