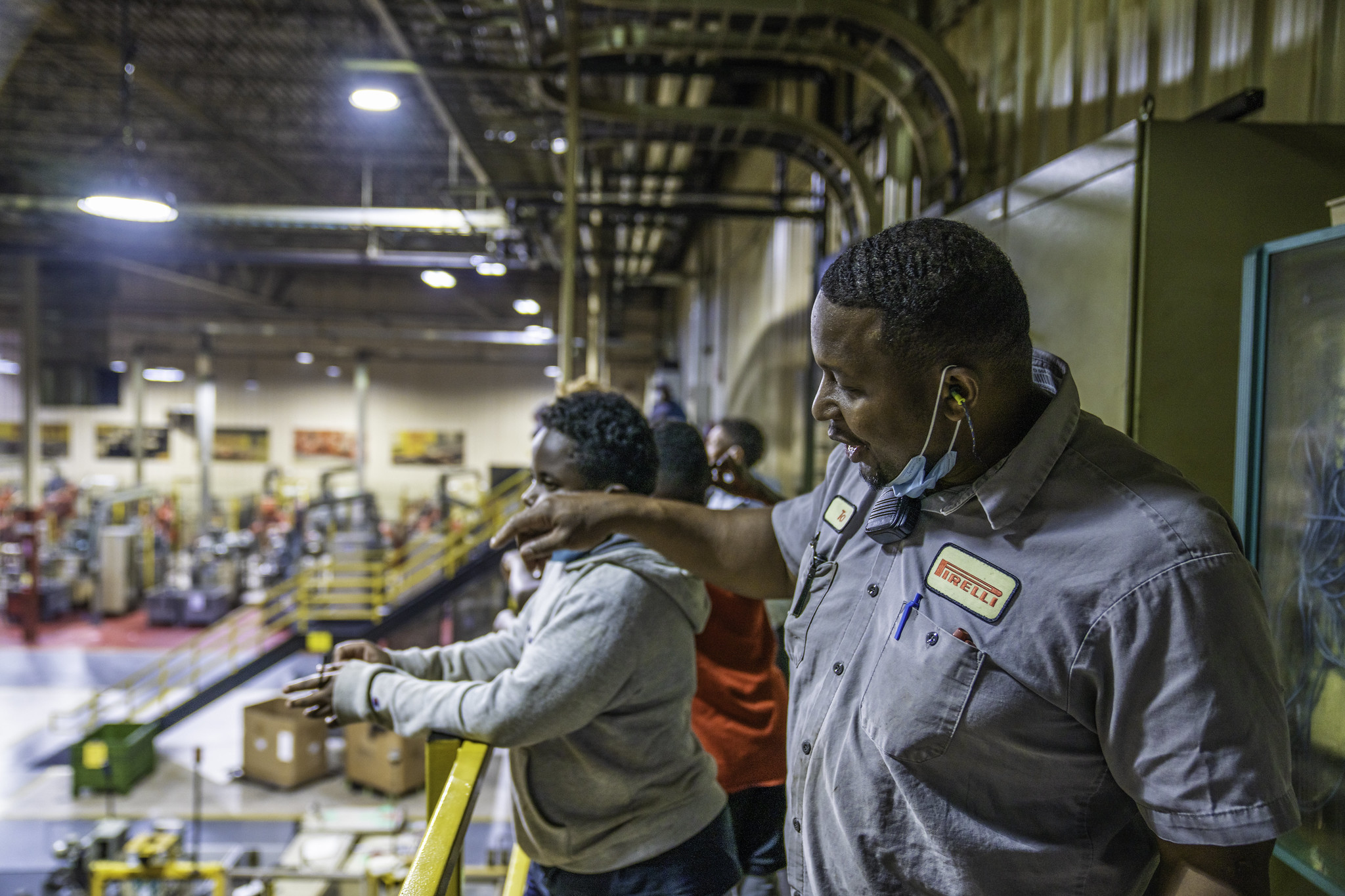 At this month's Georgia Highlands College (GHC) Foundation Camp, groups of boys ages 10 to 12 were able to experience new adventures on and off campus.
"Providing off-campus activities is instrumental in the development of each camper, by enriching their awareness," GHC's GHAME Coordinator and Brother 2 Brother Assistant Director Evan Snelling said.
Activities included a trip to the Rome-Floyd E.C.O. Center – a joint department of the City of Rome and Floyd County that exists to provide natural resource education. Here, campers learned first-hand about the ecology of Northwest Georgia by viewing 25 live animal exhibits of reptiles, amphibians, fish and lizards native to the region while getting hands on with wildlife such as snakes and a small alligator.
For a chance to see some wildlife in action, campers went for a ride on the Sulzbacher Roman Holiday, Rome's 40-passenger excursion boat.
Campers also were able to learn about local industry – and an essential skill – by visiting Pirelli Tires for a tour of the facility.
"Pirelli was added to the schedule to ensure all campers were taught how to change a tire and broaden their views on career possibilities," Snelling said.
Back on the Floyd campus, campers were able to enjoy some traditional activities like tug-of-war, flag football, kayaking and canoeing while also participating in a small-scale film production with GHC film instructor and School of Humanities Division Chair Seth Ingram.
At the end of the week, an awards ceremony was held to recognize several campers who made an impression through athletics, academics and their growth as campers.
"We present an assortment of awards such as kayak and canoeing award, to a film award, to a brotherhood award for the campers who show the most concern and commitment to other campers' well-being," Snelling said. "We give awards to demonstrate what they are doing and being taught is more important than having fun and socializing."