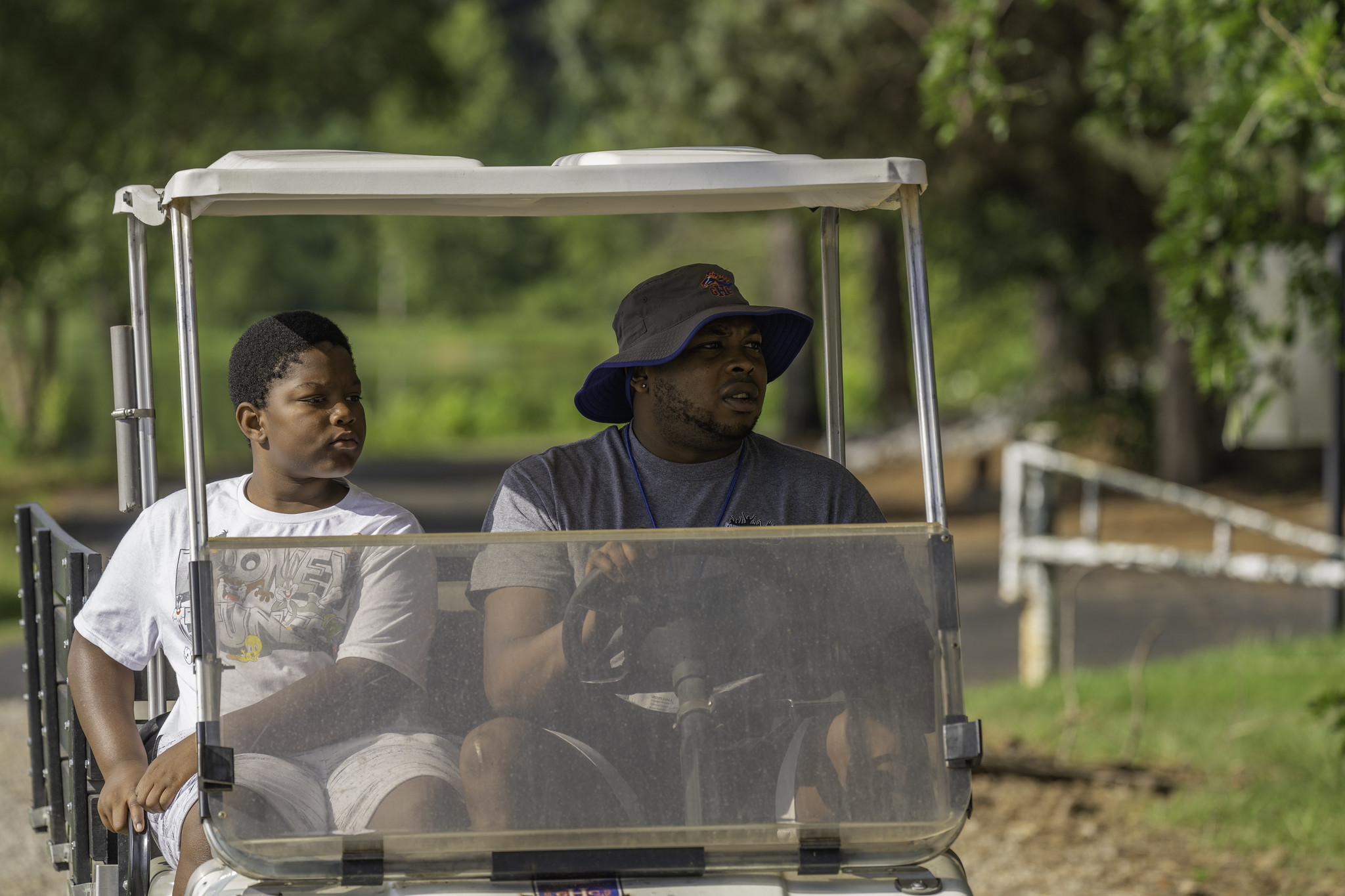 During this year's Foundation Camp at Georgia Highlands College (GHC), student counselors were given an opportunity to help enrich the lives of young attendees while also getting to enjoy a little childhood nostalgia.
For example, student and counselor David Smith said his experience at the camp reaffirmed his passion for education and desire to help young people achieve success. Smith, who is a resident of Rome and is majoring in education, said while the camp offers fun activities such as canoeing and sports, it also utilizes the setting of a college campus, allowing students to learn more about Science, Technology, Engineering and Math (STEM) through hands-on activities.
In addition, counselors and other volunteers work with campers to provide valuable guidance and advice on topics such as anger management, avoiding drugs and the importance of making a good first impression.
"One of our activities teaches young men how to become gentlemen and do things you have to do in the real world – like how to tie a tie, shake hands, make eye contact and basically how to make a good first impression," Smith said. "We teach them this because a first impression could be the last thing someone remembers after they've met you."
Currently enrolled in GHC's pre-engineering pathway, student and counselor Andrew Livsey said he has enjoyed getting to know the various Foundation Camp attendees through activities like flag football, dodgeball and basketball.
"It's important to build that personal bond so that they'll feel comfortable talking to you and asking you questions," Livsey said. "We've had a sit down where we talk with the campers about what they want to be in life, and me and the other counselors talk about our paths and try to enlighten the campers on the importance of staying in school, getting your degree and becoming successful."
For example, Livsey helped campers understand his goal of being an automotive designer and engineer by asking campers about their favorite car, which allowed him to go into greater detail about his experiences and how education plays a critical role in achieving his dreams.
Livsey said he was inspired to participate as a camp counselor because of his longtime involvement with the 100 Black Men of Rome-Northwest Georgia. As a participant in the organization's robotics camp when he was younger, Livsey said he experienced the benefits of mentorship and wanted to provide campers with a similar influence.
"What I've taken away from the camp is learning that you're never too young to make a difference, and you're never too young to choose a path," Livsey said.
The camp, which is one of several partnerships between the 100 Black Men of Rome-Northwest Georgia and Georgia Highlands College, is funded by generous donors and the GHC Foundation, giving students the opportunity to attend the camp free of charge, including transportation and a breakfast and lunch.