Frequently Asked Questions
Q: What do I need to do in order to enroll at Georgia Highlands College (GHC)?
A. Complete the Admissions application available online, and have official transcripts sent by your high school and/or colleges. See the Apply for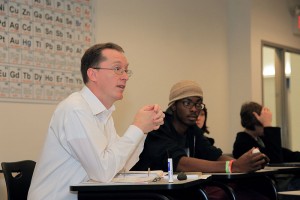 Admissions link on our main web page for more information.
Q: What are the minimum GPA requirements for freshman?
A: Students must have a 2.0 minimum GPA within their high school coursework.
Q: Is the SAT or ACT required?
A. The SAT or ACT is not currently required for admissions for students that graduate from appropriately accredited programs. However, any test scores submitted will be reviewed for exemption of the state compass exams. Note: Students that plan to apply to Nursing or Dental Hygiene programs are required to take the SAT or ACT.
Q: Can I visit GHC?
A. Yes. We take campus visits by appointment. Simply call the campus you are interested in visiting to make an appointment with the enrollment management specialist. Current locations
Q: Can I take classes at more than one Georgia Highlands Campus?
A. Yes. Class registration is done at new student orientation and you simply need to let your advisor know at orientation that you plan to take classes at more than one of our campuses.
Q: As a high school student can I take some college courses?
A. Yes, if admitted as an ACCEL or MOWR student you may take college courses at Georgia Highlands. Please contact your high school guidance counselor to begin this process and check for eligibility.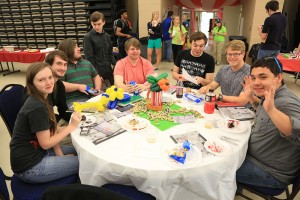 Q: What courses do you offer?
A. You may do a course search
Q: How can prospective students check admissions status?
A. Contact the Admissions Office at 1-800-332-2406 ext. 6339 or by the Check Admissions Status link
Q: Is there an application fee?
A. Yes, there is a $30 MANDATORY and NON-REFUNDABLE fee. The applications online are not downloaded for processing until fee payment is received.
Q: Do you admit International Students, Career/Tech Prep diplomas, home schooled students, or students with a GED?
A. Yes, additional information about admissions requirements is available online
Q: When do I need to apply?
A. As soon as possible! GHC has admissions deadlines that are now in place to ensure that students have enough time to complete the admissions process. GHC begins making admissions decisions approximately five months prior to the start of a term. Start dates are available online
Q: What if I don't know what I want to study at Georgia Highlands College?
A. Visit our Academic Advising site for more information about the assistance you'll receive in planning your courses. If you are unsure about a pathway, visit our Career and Counseling Services Office for helpful information about choosing a career path!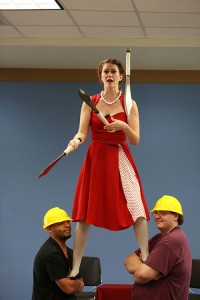 Q: How do I know if I am admitted?
A. Go to www2.highlands.edu and click on the check admissions status link.
Q: What is Lawful Presence?
A. In 2011, the University System of Georgia Board of Regents implemented a new policy requiring all USG institutions to verify the lawful U.S. presence for each applicant applying for in-state tuition. This change was necessary in order to respond to the state law that requires all students unlawfully present in the U.S. to be charged out-of-state tuition rates. Please visit our lawful presence webpage  for more information.
Q: The check admissions status link shows me as a non-resident. How do I prove Georgia residence for tuition purposes?
A. Applicants who believe they meet current University System of Georgia requirements for Georgia residence for tuition purposes may petition for residence. Forms are available on-line. In addition, there are many waiver options for students who may not qualify for in-state residence. Those forms are also available online