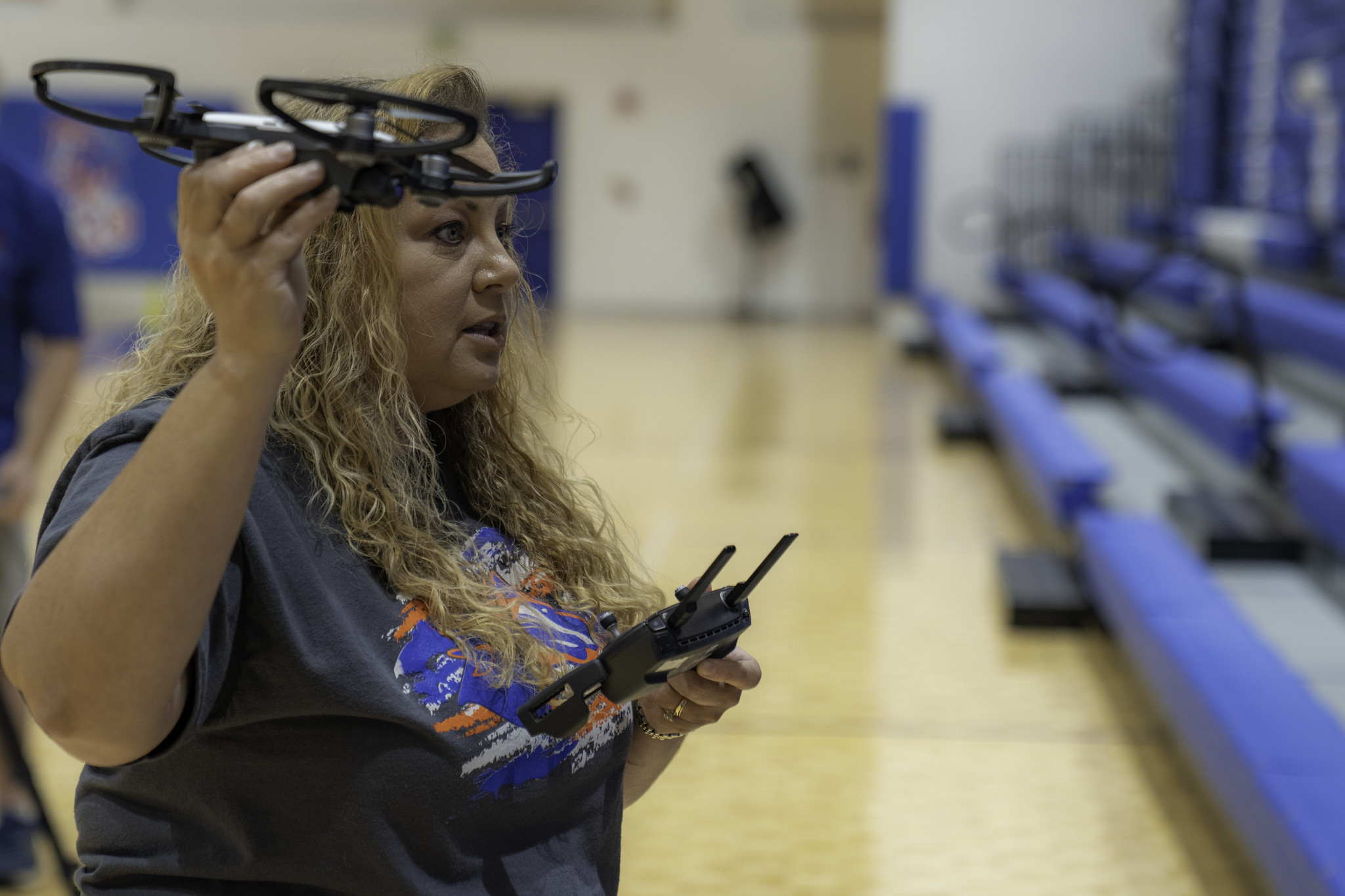 The young attendees to Georgia Highlands College's (GHC) Foundation Camp enjoyed fun in the sun the past two weeks through activities such as canoeing and kayaking, sports and scavenger hunts… and even a bit of science.
Under the buzzing propellers of drones, Professor of Biology Sharryse Henderson brought science-based activities out of GHC's School of STEM (Science, Technology, Engineering and Math) to the groups of boys, ages 10 to 12.
"This age group is still very interested in science, and they find it exciting," Henderson said. "We're trying to help maintain that excitement for science and technology, to show them it's not as hard as everyone says it is, that it is applicable to real-world challenges and that it is fun."
The Foundation Camp kids each had a turn at piloting a drone through an obstacle course.
Twelve-year-old Caleb, who has attended the camp in the past, said he enjoyed being able to fly a drone and has had a fun week at Foundation Camp.
"This was pretty fun, and I'm glad we got the opportunity," he said of the drone activity.
Students involved in the Georgia Highlands African American and Minority Male Excellence (GHAME) and Brother 2 Brother (B2B) student organizations volunteer to serve as counselors, mentoring the campers on brotherhood and the importance of higher education, while also helping them learn skills they will need as they continue toward adulthood.
For example, 11-year-old De'Nezz said he learned some valuable skills through activities like learning to make a good first impression by shaking hands and making eye contact for example.
"We learned how to tie a tie. It was pretty hard, but they showed us the way," Caleb added. "It's important, because you never know when you might have to wear a tie."
The camp, which is one of several partnerships between the 100 Black Men of Rome-Northwest Georgia and Georgia Highlands College, is funded by generous donors and the GHC Foundation, giving students the opportunity to attend the camp free of charge, including transportation and a breakfast and lunch.