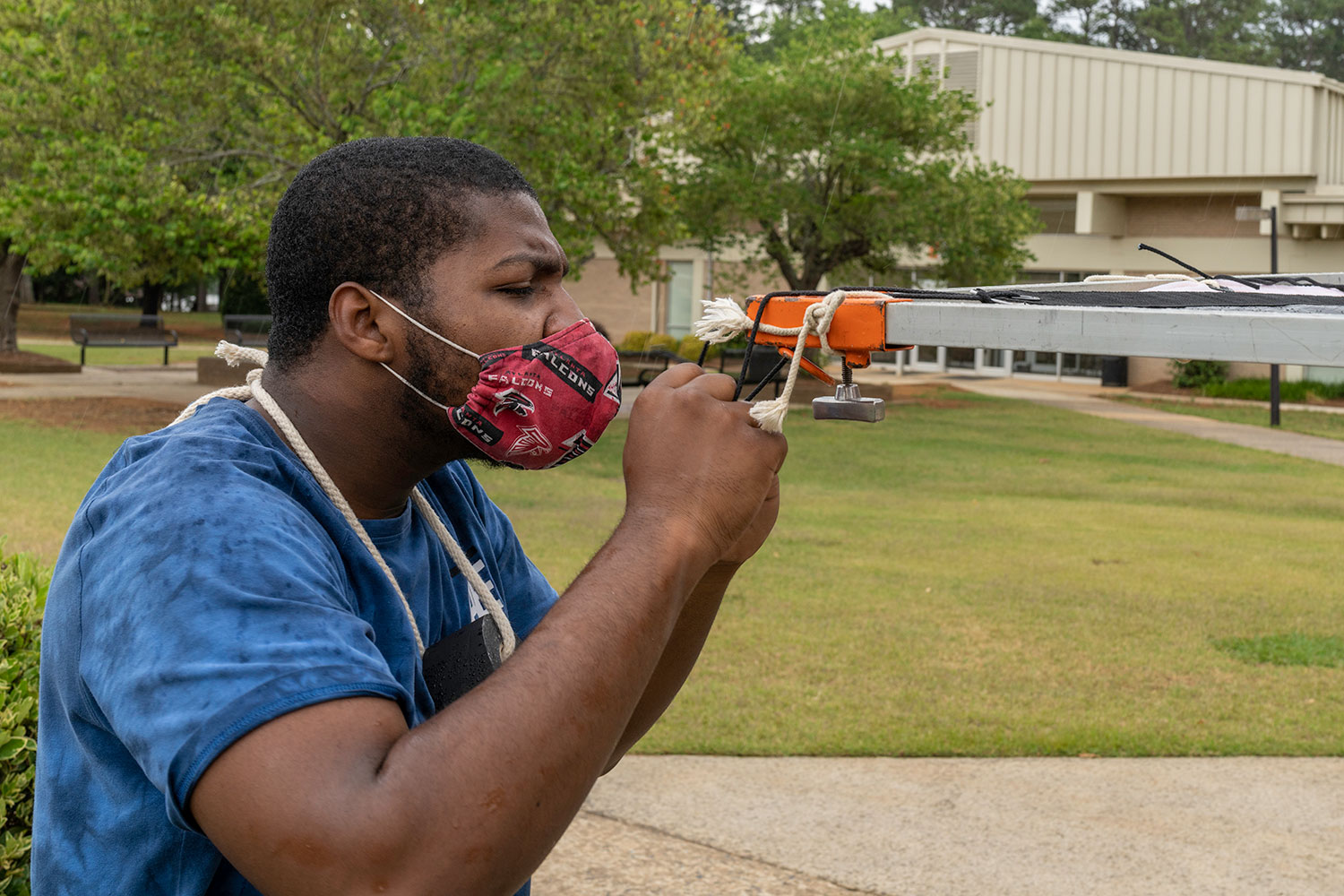 A dark cloud creeps over the Floyd campus at Georgia Highlands College, then rain and thunder and flashes of lightning – and as soon as the director yells, "cut," it's all over. Making a thunderstorm in the middle of a sunny day for a two-minute scene may be called "movie magic" by most, but for the GHC film students working on a professional film set for a Local Cinema Studios production, it's hours and hours of hard work.
GHC film student Albert Cooper, of Cedartown, has been quickly learning the basics of working in the grip and lighting department as part of the crew to make "movie storms" appear on command.
"What I have been doing recently is putting up lights and setting up a scene with a thunderstorm and rain," Cooper said. "I was so surprised, because I used to think why would it take so many months for a movie to come out, so my biggest takeaway from working on the set is that film production takes a lot of time."
Cooper attends classes at the Rome and Cartersville sites. He aspires to operate his own production studio after graduating from GHC.
"Once I learned about what all I can do in film, that really put everything together for me and I realized this is what I want to do," he said.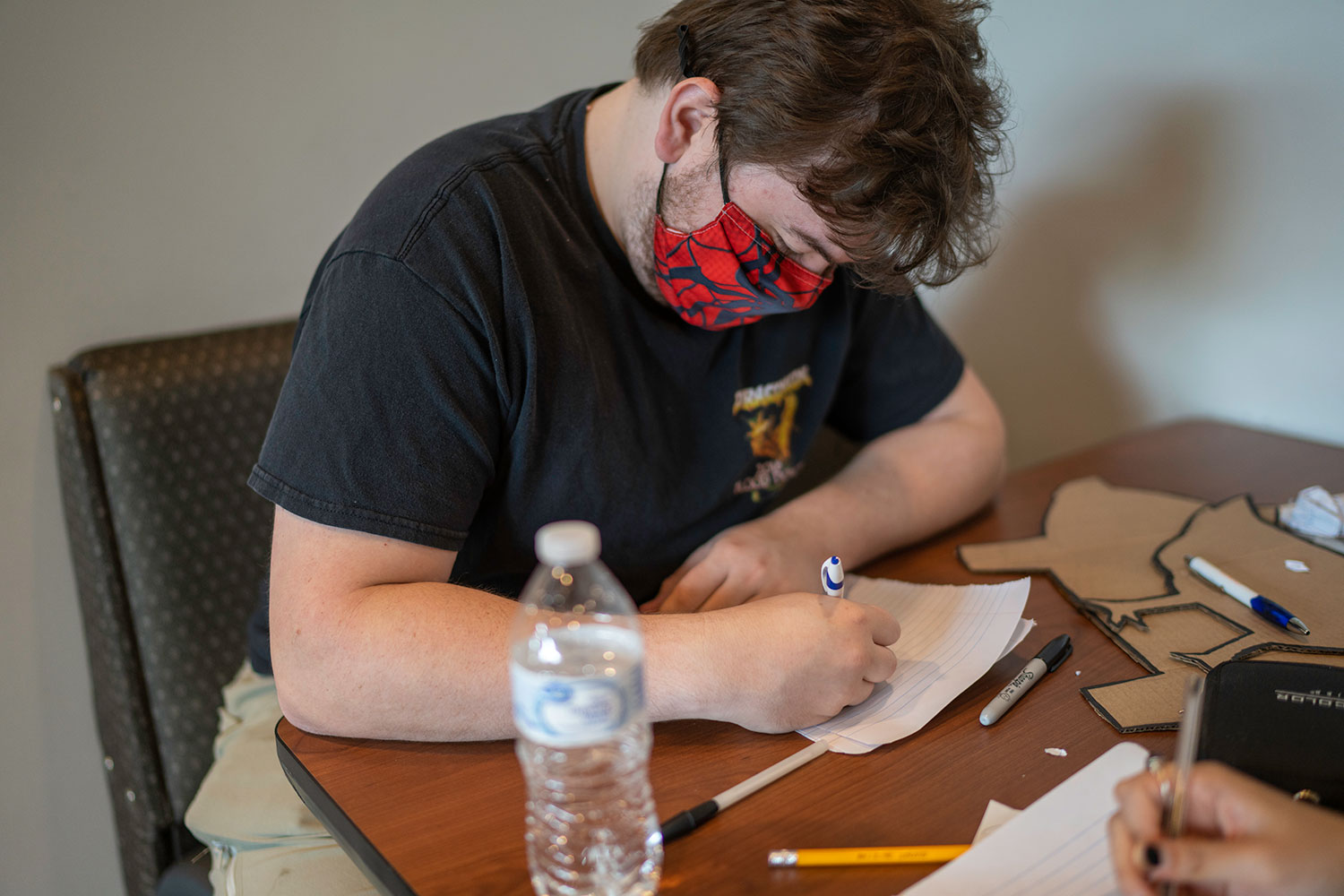 GHC film student Joseph McDaniel, of Rome, has had a similar experience in the film program and working on the professional film set this summer.
"I have always wanted to be a film major," he said. "I grew up watching and reading behind-the-scenes features…"
McDaniel has a background in art and was excited to learn he could apply those skills in the art department for the film.
"I have been helping dress sets, setting up every location, and I've done a lot of drawing in the background," he said.
As McDaniel works to complete his degree taking classes on the Floyd campus, he said he knows that reaching his ultimate goal will require experience and hard work.
"My short-term goals in the film industry are to get a job and start working on film sets as soon as possible, and so I'm really happy with what I have been able to do here," McDaniel said. "Long term, I would like to learn everything I can and eventually get into directing…"