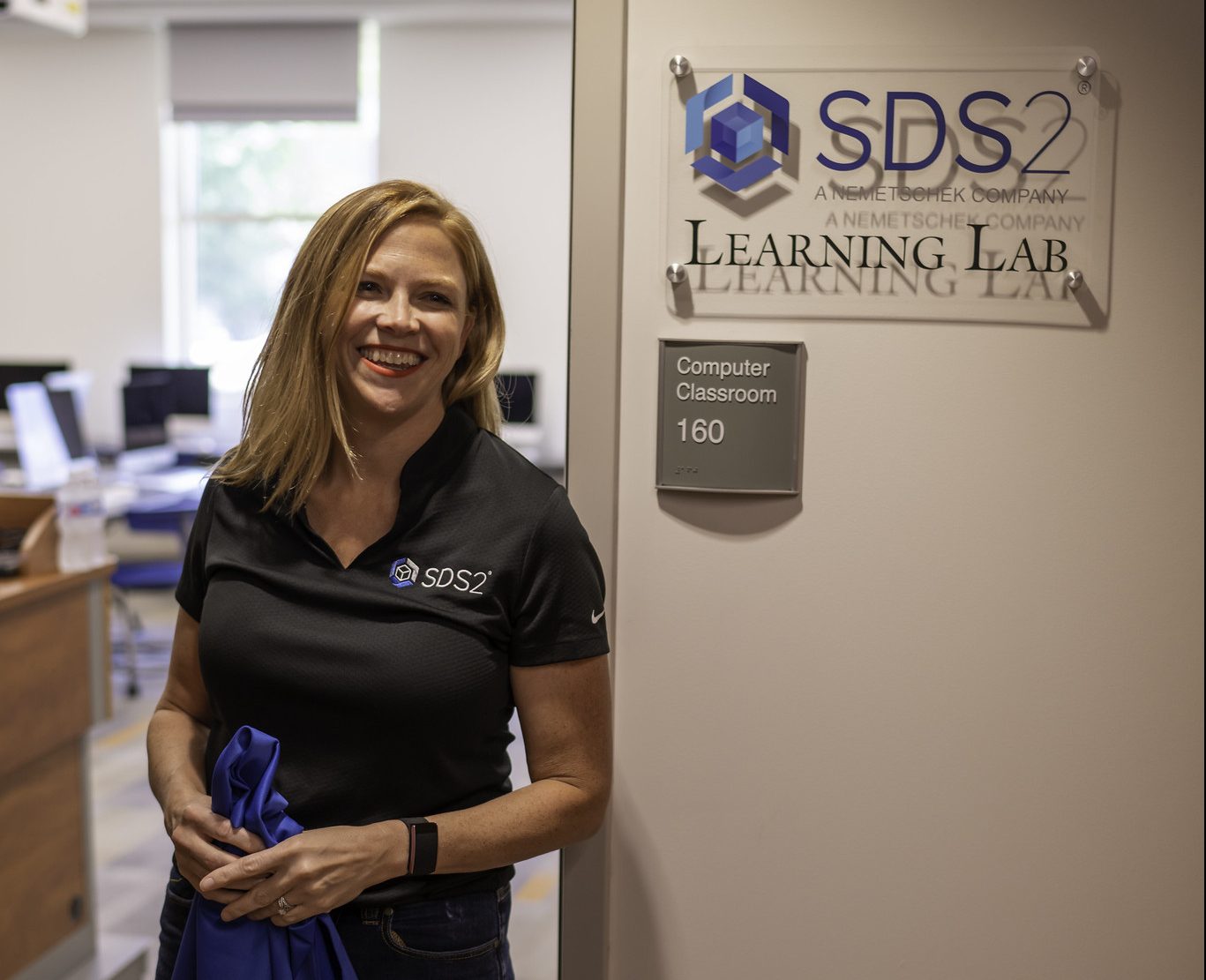 Georgia Highlands College (GHC) has partnered with SDS2 (A Nemetschek Company) for the opening of a learning lab for students in the new bachelor's in Building Information Modeling (BIM) and Virtual Design and Construction (VDC).
BIM is the technology-driven process for estimating, creating and managing information and visuals on a construction project. A building information model represents a 3D version of every aspect of the project, from facade to foundation to structural steel.
GHC's partnerships with local industry leaders in the field led to an affordable degree pathway to a fast-growing sector with high-paying careers.
The partnership with SDS2 gives students access to a learning lab at GHC's Cartersville site with some of the leading software for 3D steel detailing software with intelligent connection design. SDS2 generously donated the software and technology utilized in this learning lab.
A ribbon cutting for the lab was held late June and the name of the lab was unveiled as the "SDS2 Learning Lab" in honor of the company's generous contribution.
The new bachelor's program will go before the Southern Association of Colleges and Schools for certification this fall. Slated to come online in January, it is one of just two programs of its kind in the nation. The other is at Purdue University.
Visit highlands.edu for information on applying and getting started at GHC.