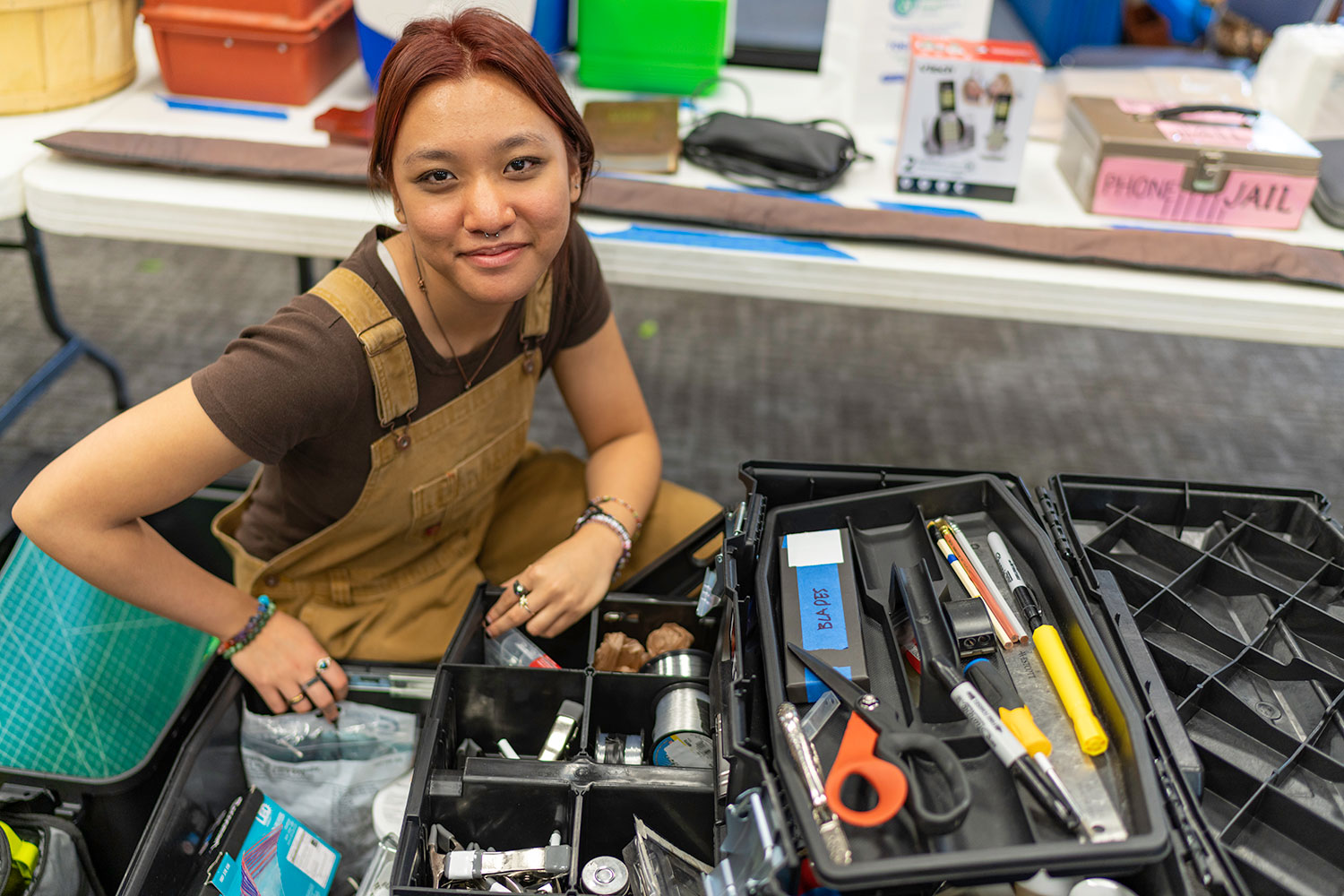 As a student in Georgia Highlands College's (GHC) Film Studies pathway, Ivy Hong Le is interested in the pre-production aspect of filmmaking – especially scriptwriting.
On a Local Cinema Studios production at GHC, she had the opportunity to gain an inside look at how a script comes to life and the importance of creativity on set as an intern on the set of the film "Holy Irresistible," which includes scenes shot at the Floyd campus.
"Basically, what we do in the art department is decorating for the scene and putting out props or making them for the scene," Hong Le said. "We have spent the past week setting up a house."
While the art department can often repurpose existing items and create others, Hong Le learned that sometimes there is no substitute for the real thing. For example, one day she had had to drive to Kennesaw in order to purchase two fish to be used in one of the scenes.
"They had to be whole fish, with their heads attached, and I couldn't find them nearby," Hong Le said.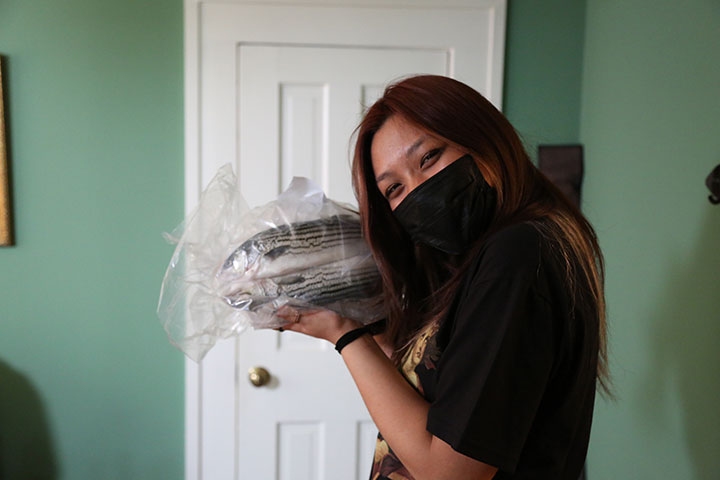 She said working in the art department requires strict attention to detail, ensuring that scenes flow properly. For example, Hong Le said that she learned the importance of ensuring continuity while setting up, breaking down and relocating portions of the set.
"If one little thing is out of place, it can ruin a scene, so we take lots of pictures of where everything is placed," Hong Le said.
She said being on set has helped her gain perspective on the multiple roles required to make a film production a success. And although the production has required 12-hour days and late nights, she said the experience has been invaluable.
"I definitely learn more through experience and connections, and this has been great," Hong Le said. "We laugh a lot when we're working, and we'll sometimes have get-togethers after we're done."
Hong Le resides in Rome and attends classes at the Rome site. Her plans after graduation are to explore the many opportunities available in Georgia's growing film industry.