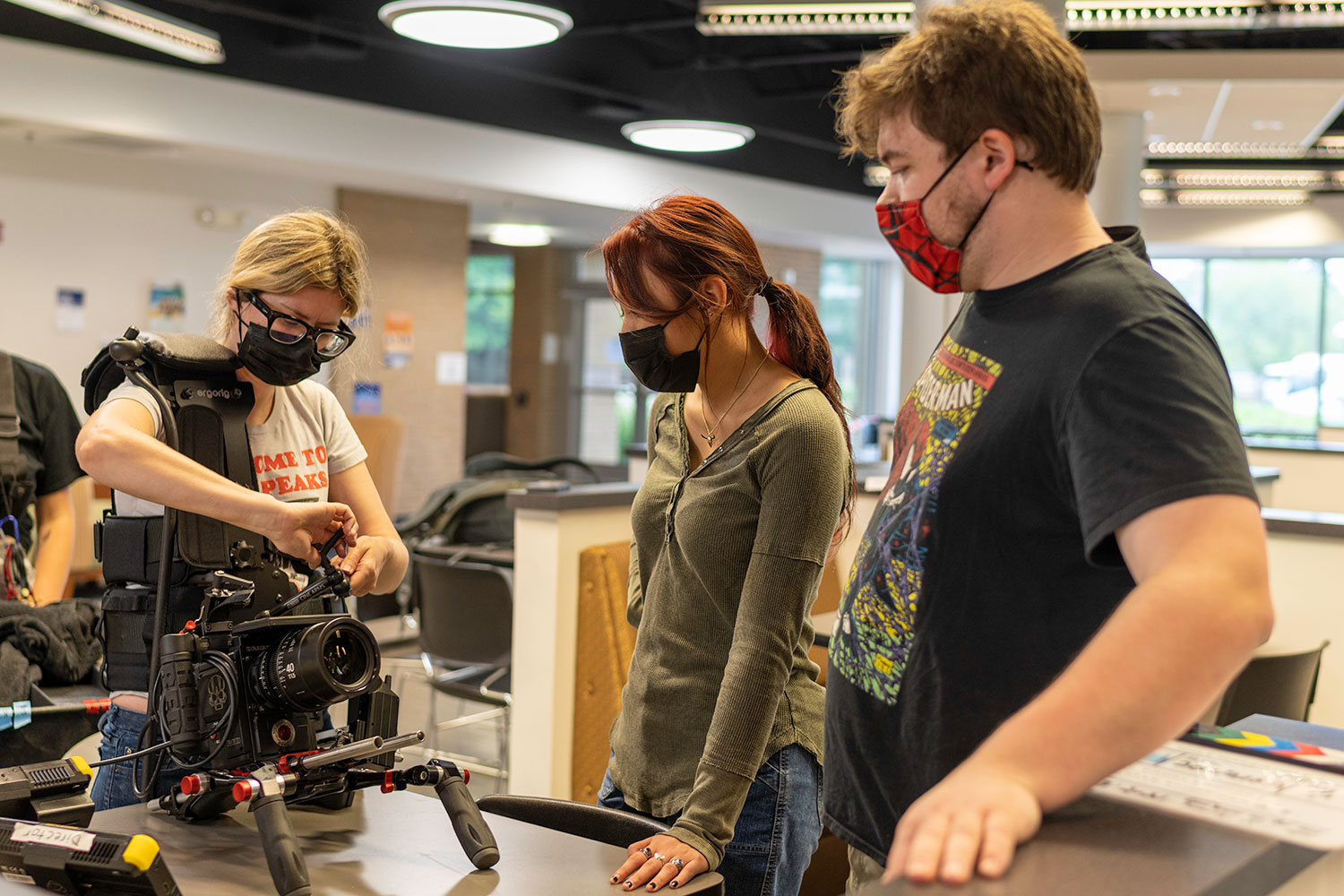 Students in Georgia Highlands College's film program are putting what they've learned in the classroom to practice on a production set through a partnership with Local Cinema Studios.
Local Cinema Studios develops independent movie productions with special emphasis on collaboration between film students and professional filmmakers.
"We work with universities and the cities they inhabit to enhance education, forward careers, provide opportunity and encourage creativity," the studio touts in its mission statement. "We bring productions to life that are not possible within other filmmaking models. Our projects empower new voices while also building up the communities they represent."
GHC's film students have been busy working on the production for an upcoming narrative film called "Holy Irresistible," an original story by screenwriter Andrew Shearer.
The studio and film crew utilized parts of GHC's Floyd campus for scenes and film production. Classrooms were converted into set design rooms, costume closets and prop departments. Locations like Paris Lake and the Lakeview building were utilized and transformed for the backdrop of key scenes.
"Having an independent film shoot on GHC's campus offering internships to film students creates an amazing opportunity for students to get hands-on experience on a working film set and learning to creatively problem-solve in real-time under the tutelage of film industry professionals," Chair of Film Studies Seth Ingram said.
Four GHC students were selected for the highly competitive internships, with two students being placed in the Art Department and two in the Grip and Electric department. Overall, the internships were comprised of students from 10 colleges and universities from around the country.
"Typically, the internships are reserved for more experienced students at the junior and senior level, or even graduate levels, so for GHC to have four students earn an internship is really exciting for our film program," Ingram said.
And in the middle of building sets, recording scenes, staging, lightning, and everything in between, GHC's film students have been hard at work in the mix.
"At Local Cinema Studios, our mission is to provide a path from academia to industry," the studio's mission statement says.
Visit film.highlands.edu to learn more about the film program at GHC.
Visit localcinemastudios.com to learn more about Local Cinema Studios.