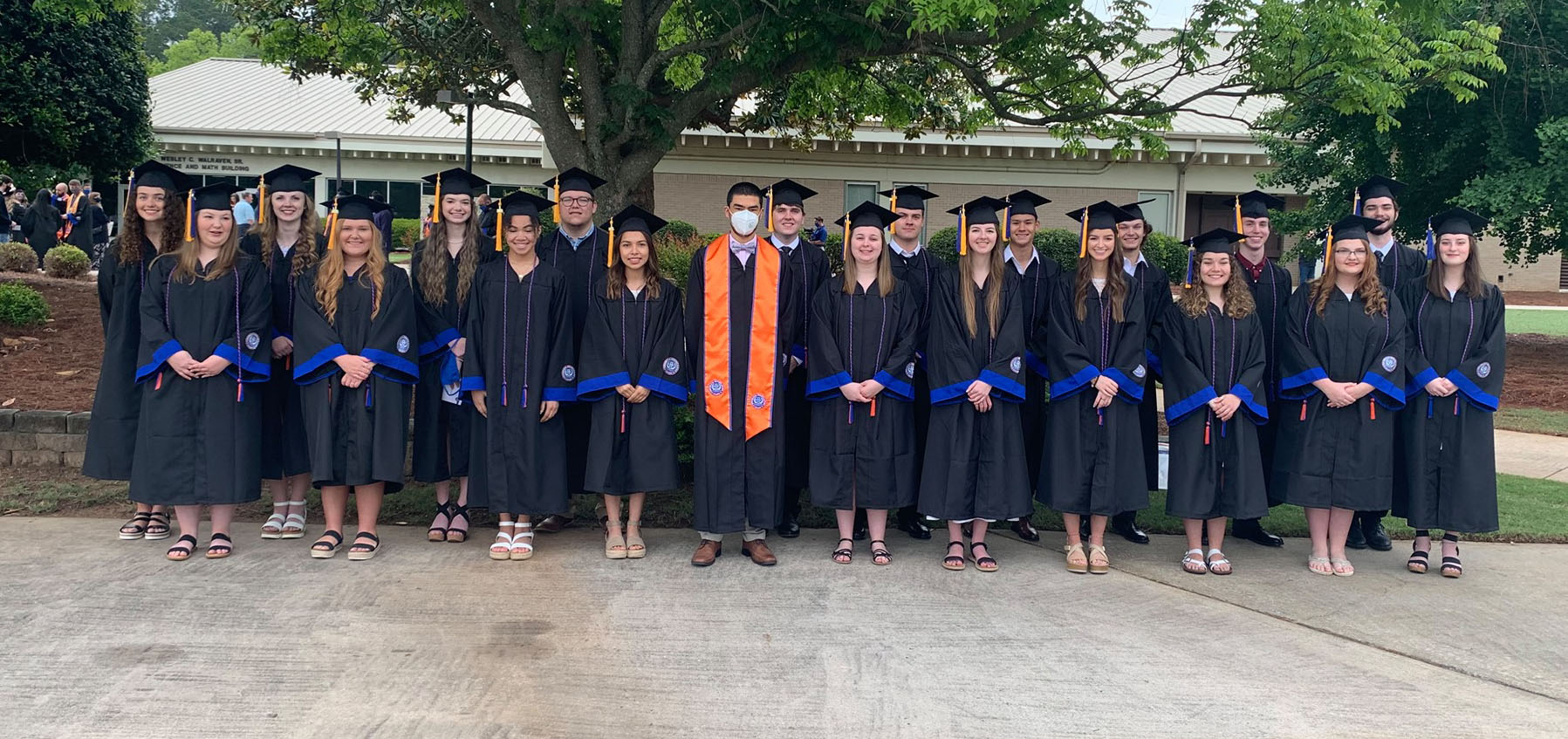 Over 20 Polk County School District students received associate degrees from Georgia Highlands College (GHC) through Georgia's Dual Enrollment program during last week's commencement. They join a total of 139 Polk students who have taken Dual Enrollment courses with GHC in recent years.
"Our partnership between Polk School District and GHC has proven to be a tremendous asset for the students we serve and the Polk County community as a whole," Polk Career Academy Assistant Superintendent of Innovation and Learning Katherine Thomas said.
Thomas said the program and partnership with GHC will continue to provide students with an extra layer of support for students during this transitional time in their educational career.
"Our students are not simply 'getting ahead' – they are coming away from their secondary experience fully equipped with the resources and knowledge they need to be successful at the post-secondary level," Thomas said. "These students are able to begin their first year of college in an environment that is strictly focused on ensuring they enter the traditional post-secondary setting with a comprehensive knowledge and understanding of what is expected of them."
In addition, Thomas said students gain exposure to high rigor college coursework and also walk away with invaluable experience in the form of understanding collegiate terminology, increased student responsibility and accountability and proficiently navigating online resources.
Speak with an admissions counselor today to learn more about the Dual Enrollment program at GHC.