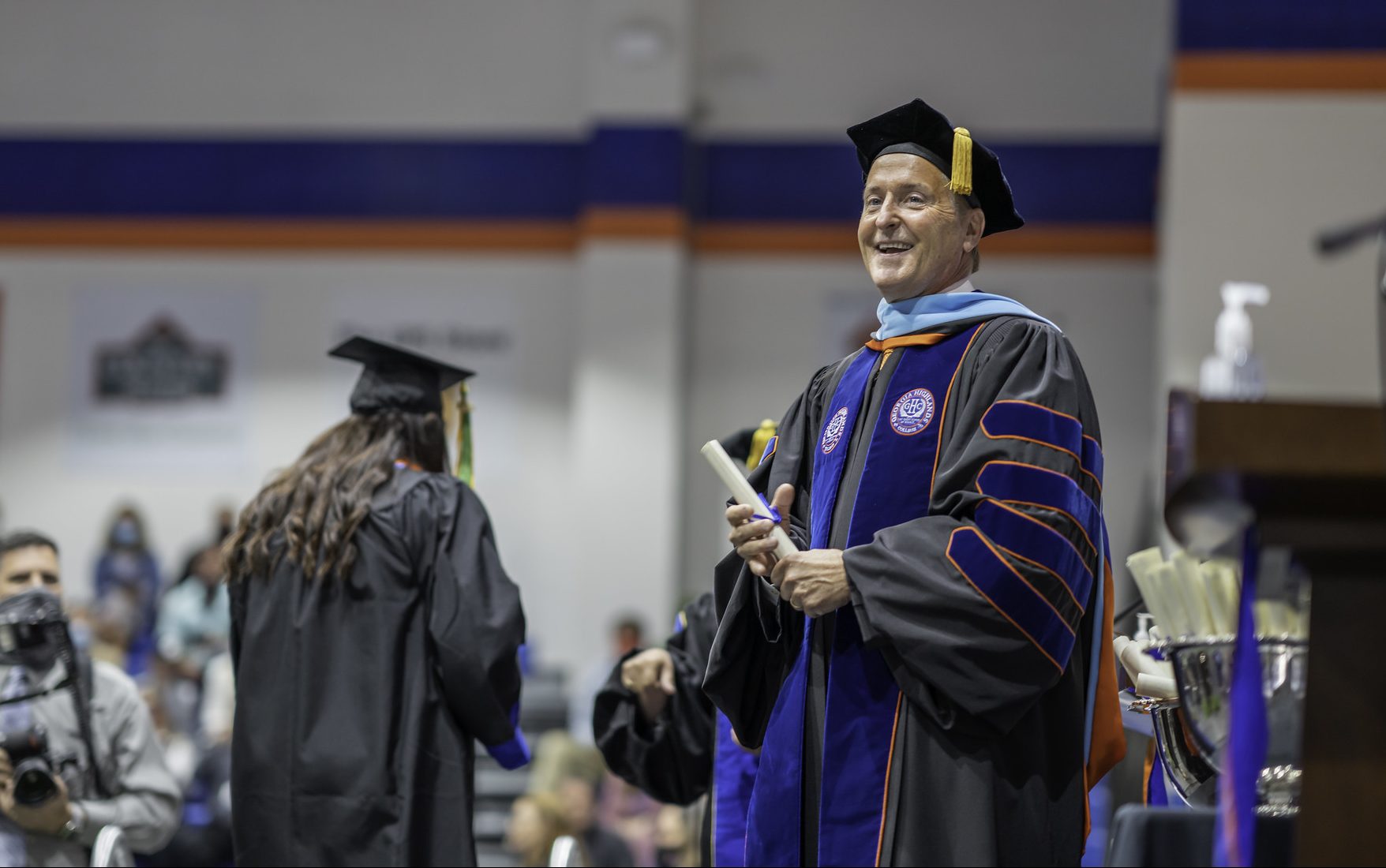 AS SEEN IN THE ROME NEWS-TRIBUNE: A graduation rate that has jumped dramatically over the last five years is one of the things Don Green is proud of as he leaves Georgia Highlands College at the end of June.
During a virtual interview with Green and GHC interim President Dana Nichols, he said he is most proud of the college's faculty and staff.
"These are people who would run through a brick wall to help a student," Green said.
During his seven year term as president, they kept an emphasis on growing the baccalaureate programs and keeping the acquisition of a college degree affordable.
The graduation rate at GHC has grown significantly over the last five years, he said.
In 2017, the number of graduates was up by 9%. In 2018 that percentage increased by 10%, then by another 9% in 2019. It was up again, by 14%, in 2020. Green said that, when summer classes are over this year, the 2021 graduation rate should be up by another 14% or more.
The rearrangement of the college from different divisions into different schools allowed the rapid development of new programs, Nichols said.
The college combined its business and professional studies schools, and the stand alone math division program was moved into the school of science, engineering technology and mathematics.
A new entrepreneurship program in the works within the school of business and a customizable bachelors program in health sciences is already seeing significant growth.
And a new bachelors program in building information modeling management will go before the Southern Association of Colleges and Schools for certification this fall. Slated to come online in January, it is one of just two programs of its kind in the nation. The other is at Purdue University.
Nichols stressed that growing the number of baccalaureate programs available at GHC is a major goal going forward, but a focus on the number of students who actually complete their degrees is the highest priority.
"Graduation is life changing and we know that," Green said. "I'm very proud of our institution and I'm very proud of our people."
Rome News: https://www.northwestgeorgianews.com/rome/news/education/green-extolls-growth-of-graduation-rate-at-ghc-during-farewell-news-conference/article_b9436fb0-b801-11eb-8647-e7e68e490ba0.html