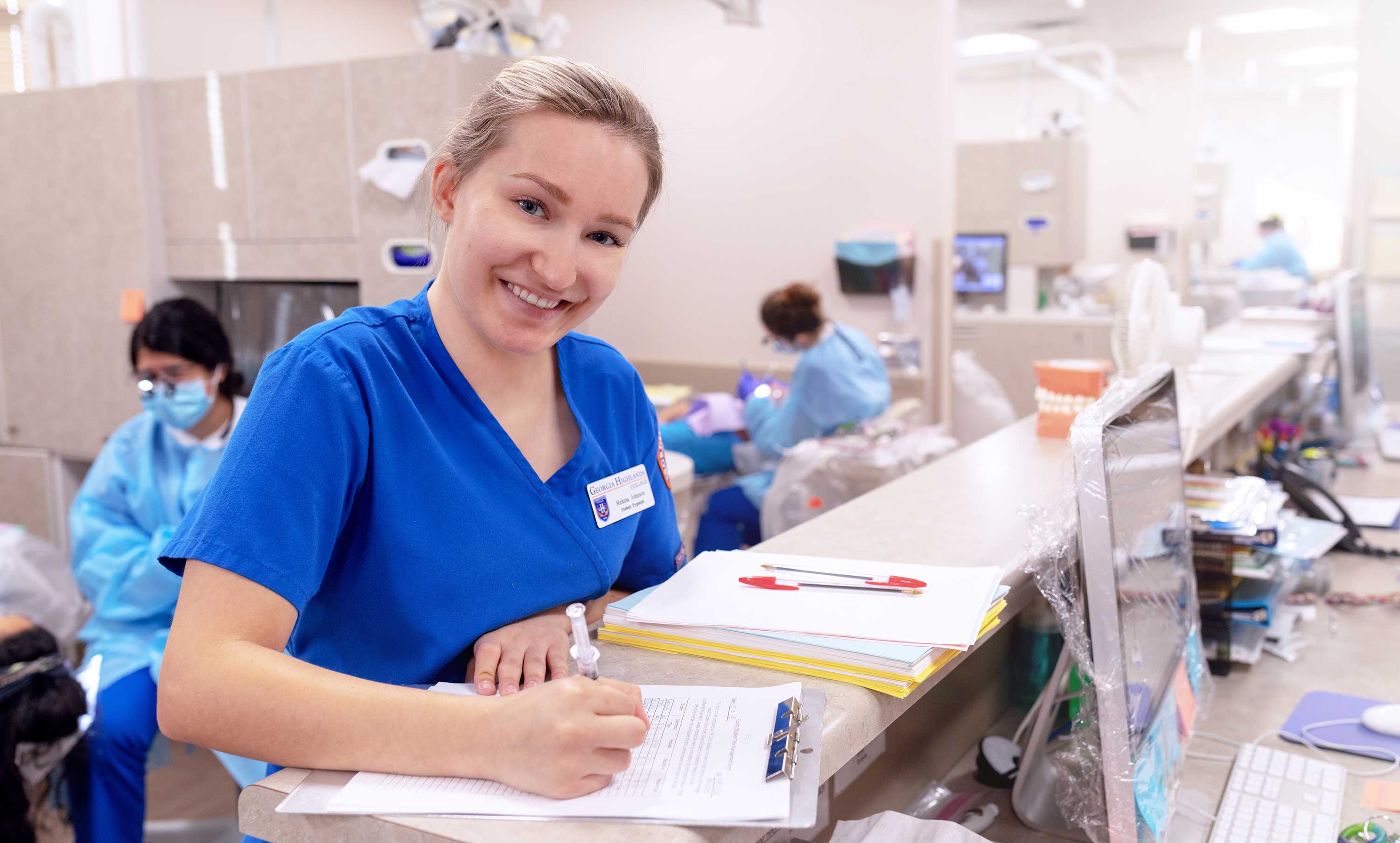 Anyone considering Georgia Highlands College's dental hygiene program is invited to attend one of four information sessions scheduled between now and February 2020. The sessions will prepare prospective students for admission into the fall 2020 class in advance of the March 1, 2020 application deadline.
The sessions will include details on the application process, a tour of the classrooms and facilities and time for questions and answers. Sessions will be held from 6 PM to 7 PM in room 272 on the second floor of GHC's Heritage Hall site in Rome.
Session dates:
Thursday, July 25, 2019
Tuesday, September 10, 2019
Thursday, November 14, 2019
Thursday, February 6, 2020
Applications for program admission for fall 2020 open in January. The deadline is March 1, 2020, though early application is highly encouraged.
The information sessions are required for program applicants. All applicants must attend a session and submit an attendance certificate with their admissions packet.
GHC's dental hygiene program is a two-year, five-semester associate degree program accredited through CODA.
For more information on the sessions or GHC's dental hygiene program, visit highlands.edu/dental or contact Director of Dental Hygiene Regina Gupta at rgupta@highlands.edu