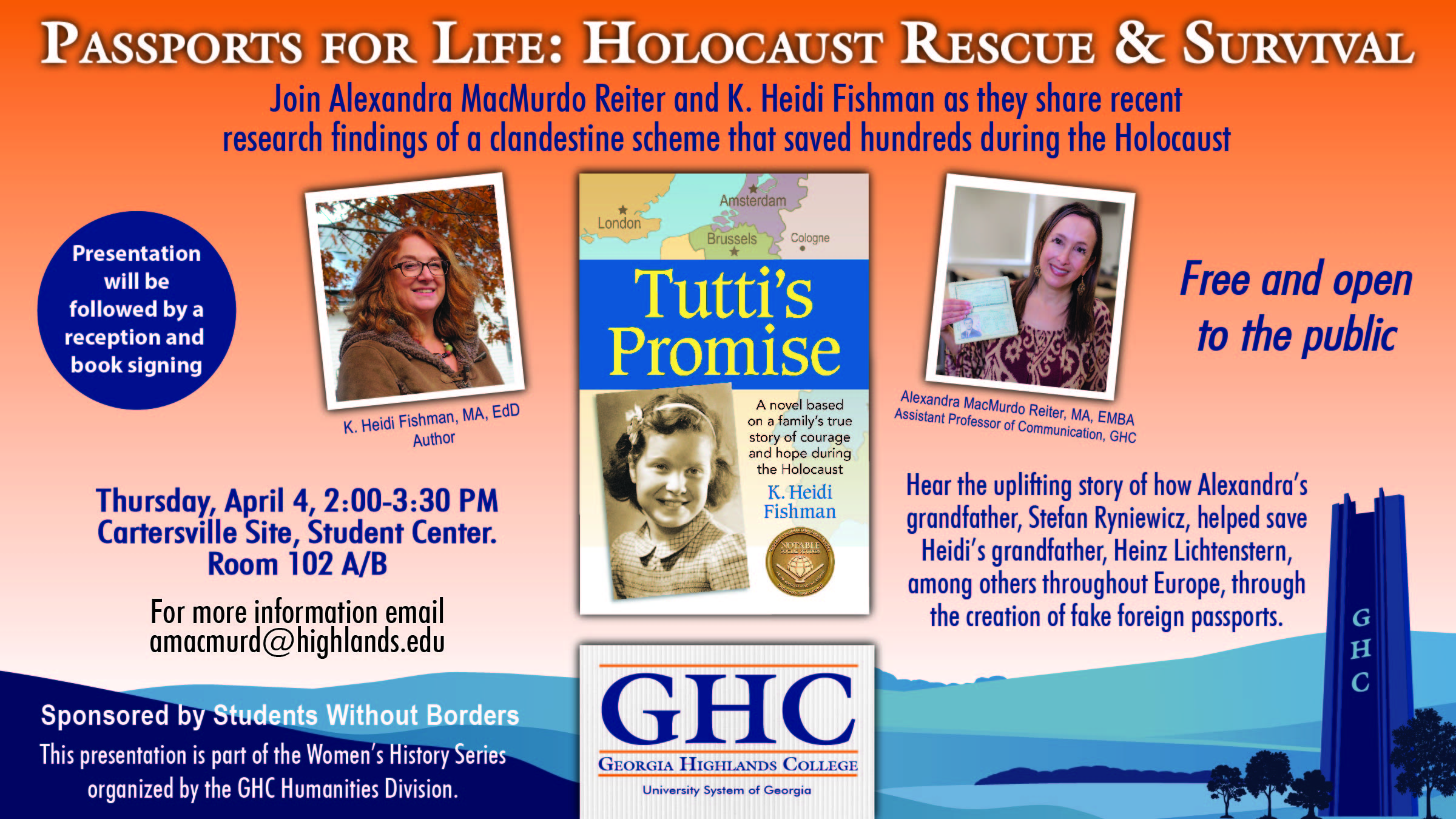 Georgia Highlands College will be hosting "Passports for Life: Holocaust Rescue & Survival" on April 4th from 2PM to 3:30PM in Cartersville.
The event is free and open to the public and is sponsored by Students Without Borders. The event will take place in the Student Center in Room 102 A/B.
GHC Assistant Professor of Communication Alexandra MacMurdo Reiter and Vermont author K. Heidi Fishman will discuss recent research findings of a clandestine scheme that saved hundreds during the Holocaust.
Attendees will hear the uplifting story of how Alexandra's grandfather, Stefan Ryniewicz, helped save Heidi's grandfather, Heinz Lichtenstern, among others throughout Europe, through the creation of fake foreign passports.
Additionally, Heidi will speak about her award-winning book "Tutti's Promise" and follow the presentation with a book signing.
For more information on Alexandra's grandfather: https://www.highlands.edu/2018/06/14/ghc-faculty-members-grandfather-honored-polish-embassy-secretly-saving-hundreds-holocaust/
To contact Alexandra: amacmurd@highlands.edu
For more information on Heidi and her grandfather: https://popjeandme.com/
To contact Heidi: heidifishman@gmail.com