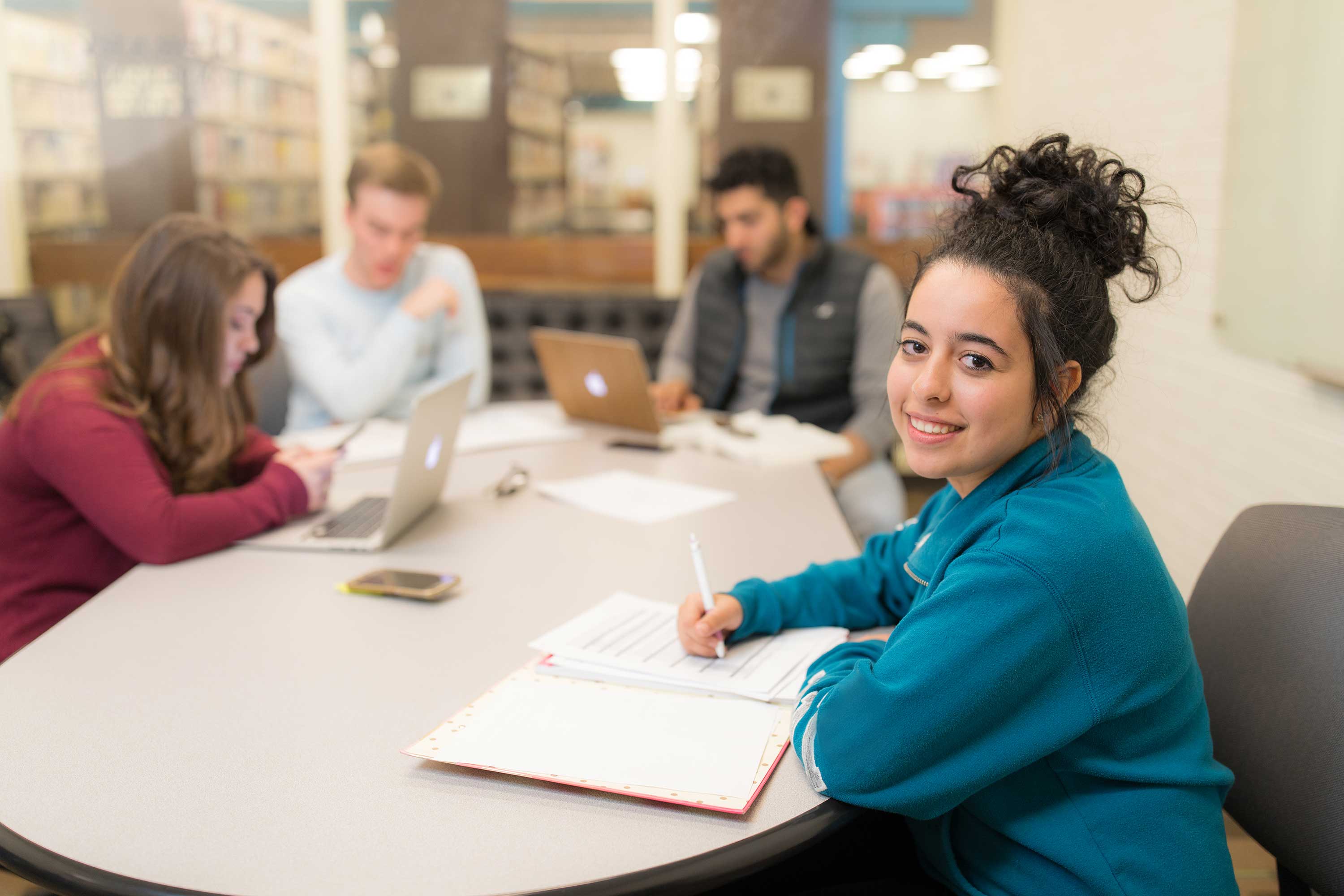 After a successful pilot last year, GHC is continuing the STEMFIT "math boot camp" this summer. Its aim is to help incoming high school dual enrollment students or college freshmen start at a collegiate mathematic level of pre-calculus or higher.
"In order to complete a STEM pathway in a timely manner and maintain momentum toward graduation, students should at a minimum start with pre-calculus," Dean of the Division of Mathematics and Computer Science Melanie Largin said. "Often times, students enter at the lower college algebra-level but can take an exemption exam if their SAT/ACT scores are high enough to then get to pre-calculus."
The camp is one week at GHC's Cartersville location with classes Tuesday through Friday from July 9 to July 12. The camp costs $25, but if a student takes the free in-house exemption exam offered at the end of the camp, they will receive a refund of $20. In order to qualify to enroll in the camp students must have an ACT of 22 or higher or an SAT of 550/28.5 or higher. STEMFit is sponsored by the GHC Center for STEM Learning and a University System of Georgia STEM Initiative grant.
Largin stated there are many perks to participating, including working one-on-one with college professors, learning in a real college classroom, and getting the opportunity to bypass college algebra saving time, money, and putting students one step closer to graduation.
During GHC's pilot group, 60 percent of students went on to pass the college algebra exemption test, while the other 40 percent went further and passed the pre-calculus exemption test, as well.
Largin explained that for students who do not participate in some kind of preparatory class, like the STEMFIT camp, the pass rate for the college algebra exemption test is historically low due to those topics being covered early in a student's high school career.
To combat low pass rates, GHC developed its week-long "math boot camp" to prepare students for the first years of college and to increase their chances of passing the college algebra exemption test.
This is particularly advantageous for freshmen entering STEM fields, Largin added.
STEM is an acronym for the fields of science, technology, engineering and math. STEM relates to academics and careers focused in corresponding fields.
"We are excited that this effort will help to propel these students forward," Largin said. "We look forward to continuing to expand this effort through our STEM grant, to utilizing some of the lessons used during the camp in our ongoing college algebra classrooms at GHC and to presenting our results to our colleagues across the state."
For more questions or to register, contact math@highlands.edu or call 678-872-8070.