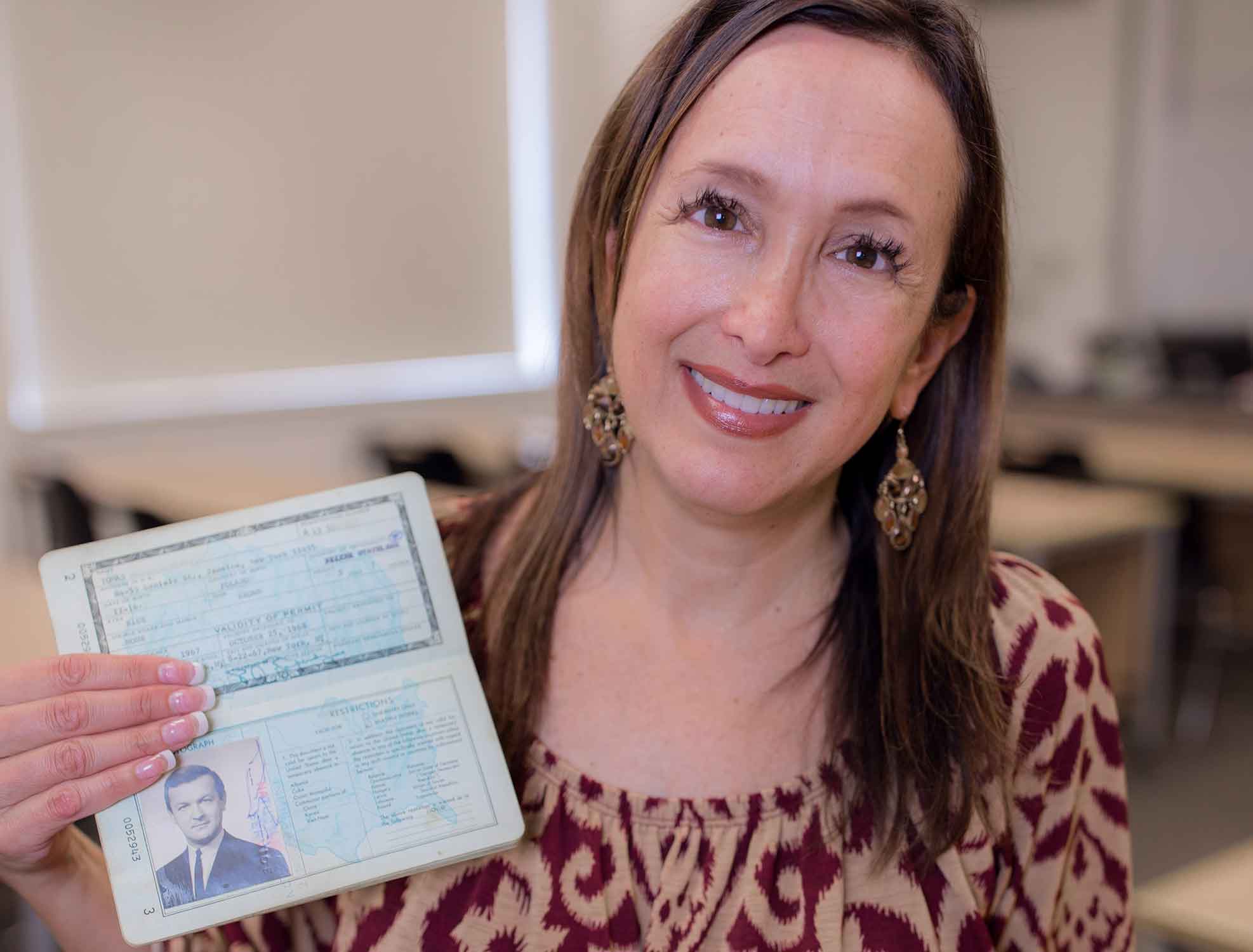 In 2017, Georgia Highlands College Assistant Professor of Communication Alexandra Van Ryn MacMurdo Reiter was contacted by the Embassy of the Republic of Poland in Bern looking for more information about her grandfather.
"As you may know, your grandfather, a former Polish consul in Latvia in the 1930s and a head of the Political Section of the Polish Legation in Switzerland during WWII, is one of the Holocaust rescue heroes of an operation orchestrated between 1942 and 1943," the Embassy informed her.
Alexandra's grandfather was Stefan Ryniewicz.
"All I initially knew of my grandfather was that he was a Polish Diplomat who left Poland to go to Argentina," Alexandra said. "Now I am learning that Stefan Ryniewicz was a true hero who saved many Jewish people from the horrors of the Holocaust."
Stefan, she was told, played a crucial role in a secret rescue operation: smuggling in fake foreign passports for Jews.
He was responsible for maintaining contacts with the consuls of South American countries who were ready to disclose blank passports which were then filled with the names and photographs of Jews from the ghettoes.
He was in close contact with the members of the Jewish organizations which were providing the necessary personal data for the passports.
He was also responsible for the contacts with the Swiss authorities (ministries of Foreign Affairs and Justice as well as Police) and the U.S. Embassy in Bern, in order to make sure everyone turned a blind eye on the procedure.
In 1942, Jews with foreign passports issued by neutral countries or the U.S. were looked over by Germans, since they were more valuable later as a trade commodity for other German citizens held captive abroad.
The ploy helped save hundreds of lives.
"Stefan was directly responsible for saving countless Jewish lives during the Holocaust, and my heart is full of pride," Alexandra said. "I am just overwhelmed with emotion thinking about what my grandfather did."
Stefan is buried with his wife in Buenos Aires.
In addition to reaching out for more information on her grandfather for recognition in future articles, books, and documentaries, the Embassy of the Republic of Poland in Bern asked for the location of Stefan's place of burial in order to lay a wreath on his tombstone.
Alexandra was happy to provide that information and is proud to have this revelation about her grandfather brought to life. She stays in contact with her extended family who still lives in Argentina, but hopes to visit more.
"I was able to meet my grandfather Stefan when I was a very small child visiting Argentina, but I was too young to remember anything," Alexandra said. "I was able to last visit my family in Argentina at Christmas time in 2014 and take my daughters to meet the family they only knew through stories. I hope to return again to visit my family in Argentina in the next few years. In addition, one day I plan to visit Krakow, Poland, where my father was born. It is important to me to be able to see and experience first-hand where part of my family history began."
PICTURE: Georgia Highlands College Assistant Professor of Communication Alexandra Van Ryn MacMurdo Reiter holds up her grandfather's passport.