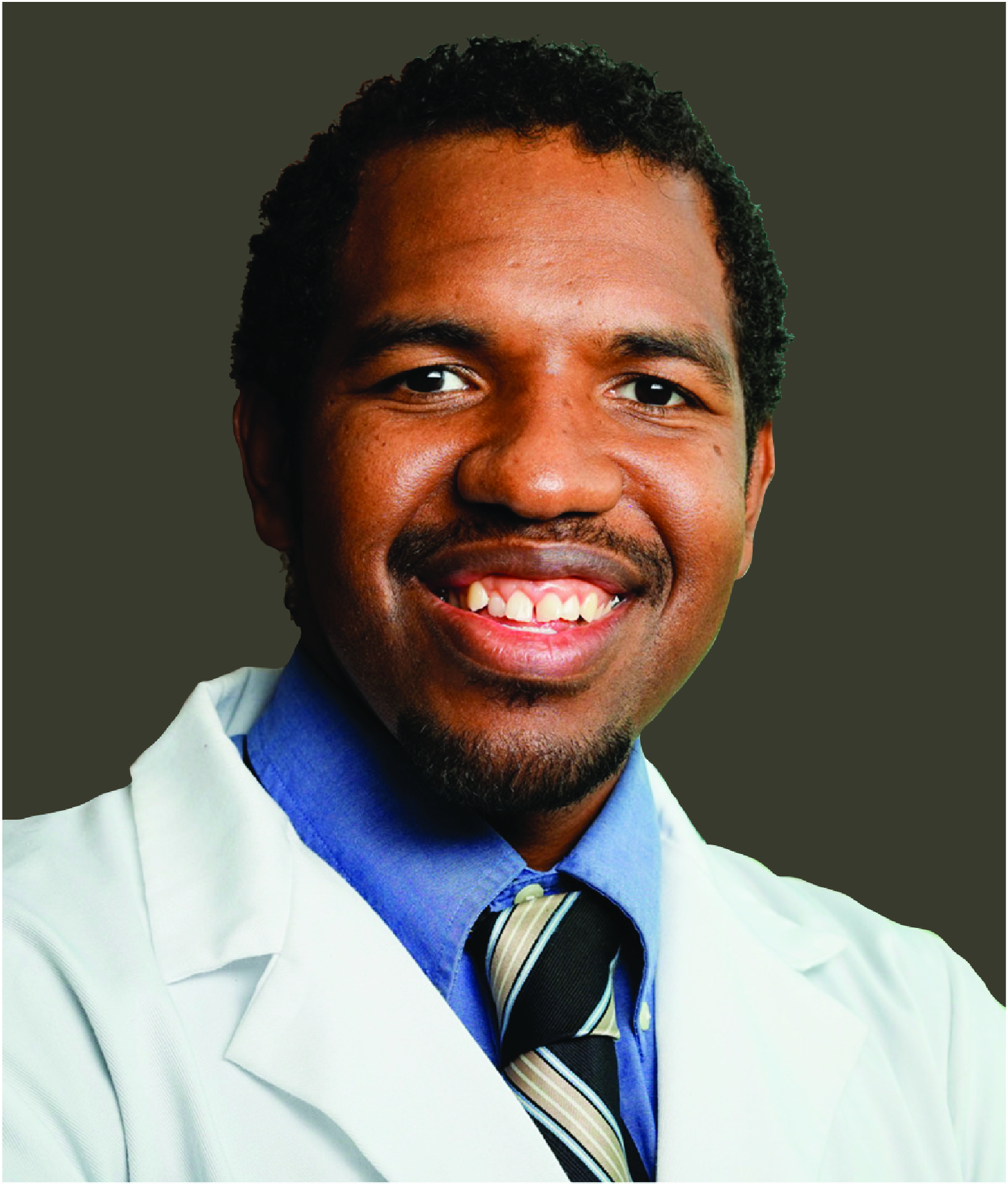 GHC alumnus Joseph "Joey" Johnson will be the 2017 commencement speaker, where he will address GHC's 689 graduating students on May 13th at The Forum River Center in downtown Rome at 1PM.
Joey, who earned a Doctorate of Osteopathic Medicine just this year, has had an incredible journey: he went from working 70 hours a week in a factory to becoming the first African American president of the national American Medical Student Association.
This is his story:
Let's check the resume out on GHC alumnus Joseph Johnson for just a second:
He earned four associate degrees from Georgia Highlands College in philosophy, foreign language (Spanish), English, and Psychology. He graduated from Shorter University with two bachelor's degrees, one in general studies with a minor in biology and another in religious studies with a minor in English. He has served as the vice president of scholarship for Phi Theta Kappa, president of Psi Beta, a member of the student government association, a staff member for GHC's literary magazine the Old Red Kimono, and a member of Brother 2 Brother. He received numerous scholarships and awards, including a Brother 2 Brother Service Award, Emerging Leader Award, McCorkle Creative Society Honorary inductee, Steven A. Burns Community Service Award, and winner of GHC's inaugural speech competition—in addition to a full-tuition scholarship from Shorter University. And—he is a third-year osteopathic medical student at Lincoln Memorial University-DeBusk College of Osteopathic Medicine in Harrogate, Tennessee, where he was recently elected as the first African American president of the national American Medical Student Association.
Overachiever?
Nah.
More like on a mission.
"Before beginning college, I worked my butt off all the time–sometimes pulling 70 plus hour weeks at the factory," he said. "After beginning college at GHC, I quickly shifted my focus to achieving a diverse education, while still spending time with the family and working."
Joseph, who doesn't mind going by Joey, explained he is originally from Wilmington, Delaware, but that doesn't mean he's not Southern. Soon after he was born, the family moved to Cedartown, Georgia, where Joey grew up. He, however, claims to be a Roman from Rome, Georgia, through and through (accent included). And he said he is so glad he made his start at Georgia Highlands College.
"I ended up at GHC because it offered the best opportunities for me to work and go to school full-time while being fully transferrable," he said.
Later, he went on to finish at Shorter University. But his mentality and drive was the same at both places: make the most of his educational opportunity.
"I have always had a problem with overdoing things, especially once I become focused. Education became my new 'it' that I had to have," he said. "I was awarded a full-tuition scholarship from Shorter for three years, so I wanted to attend all three years of it. I maxed out my hours like I did at GHC, usually taking 20 hours or more per semester, including the summers. I always felt it was my duty to take full advantage of any and every opportunity afforded me."
He took what he learned in Rome and became an osteopathic medical student at Lincoln Memorial University-DeBusk College of Osteopathic Medicine.
And for a student who has taken a shotgun blast approach to learning, becoming an osteopathic physician might be the perfect fit.
Joey explained that osteopathic physicians treat the patient as a whole as opposed to treating the symptoms only, and that a good way to think about it is to consider it a crossroads to nursing philosophy, medicine, physical therapy and chiropractic care.
"Those of us who do practice osteopathic medicine adjust the musculoskeletal system, facilitate lymph flow for faster and better healing, and also practice medicine traditionally as most medical doctors do," he said. "I think of it as an MD with a 'goodie bag' of special skills and a holistic view of the patient and his/her environment and interactions."
Next, he will turn his attention to his role of President of the American Medical Student Association and move to Washington D.C.
"This role will afford me the opportunity to work with politicians, medical school deans, and many future physicians as I will be the head of an association comprised of 40,000 plus physicians-in-training," he said.
Joey says he doesn't take this role lightly, especially being the first African American to fill it.
"I feel it is a great statement and apropos. What better time than now? We are in desperate need of someone who is willing to take the stage and seriously discuss the topics that involve the African American community," he said. "This person needs to have experience from within the community in order to articulate the emotions adequately and accurately."
Joey added he has big plans for the organization. He wants to grow membership while additionally using his voice and experiences to talk about the difficult subjects that exist in America's climate today. He also plans to direct attention toward his own main medical focus, which is rural and minority medicine, as well as mental health.
"Growing up in a low-income, rural area, I never had a family physician. In fact, I didn't know anything except that if you had a problem bad enough to warrant seeking medical assistance, then that medical assistance was the emergency room," he said. "For many minorities now, prevention is not a reality because the access to health education and preventive measures is not in place. Furthermore, yearly check-ups and having a family physician and dentist are not priorities like trying to keep the lights on in the house or food on the table."
He clarified that when he says 'minority,' he doesn't just mean African Americans. He adds that he is very interested in the Latino community and rural white Appalachians who all experience the same predicaments, as well.
So, what's the next chapter after Mr. Johnson goes to Washington? Homecoming.
"After serving my term as president for one year, I plan on entering a residency in primary care," he said. "I then plan on practicing in Chattooga County, Georgia, and working with GHC in some of the same programs that helped shape me, like Brother 2 Brother."
And Joey plans to stay true to himself and his mission all the way.
"I have gotten to this point in life by resiliency, tenacity, and fortitude. The motivation for those three arose from a fear of failure and being poor, broke, and helpless for the rest of my life," he said. "What drives me to be successful are two things: one is the feeling that I am continually choosing to do exactly what fate has set for me and two is the blissfulness I get from being on top of the mountain and helping others climb it to be there with me."
For more information on the GHC commencement, please visit: https://www.highlands.edu/2017/04/27/commencement-planned-may-13th-nearly-700-diplomas-conferred/