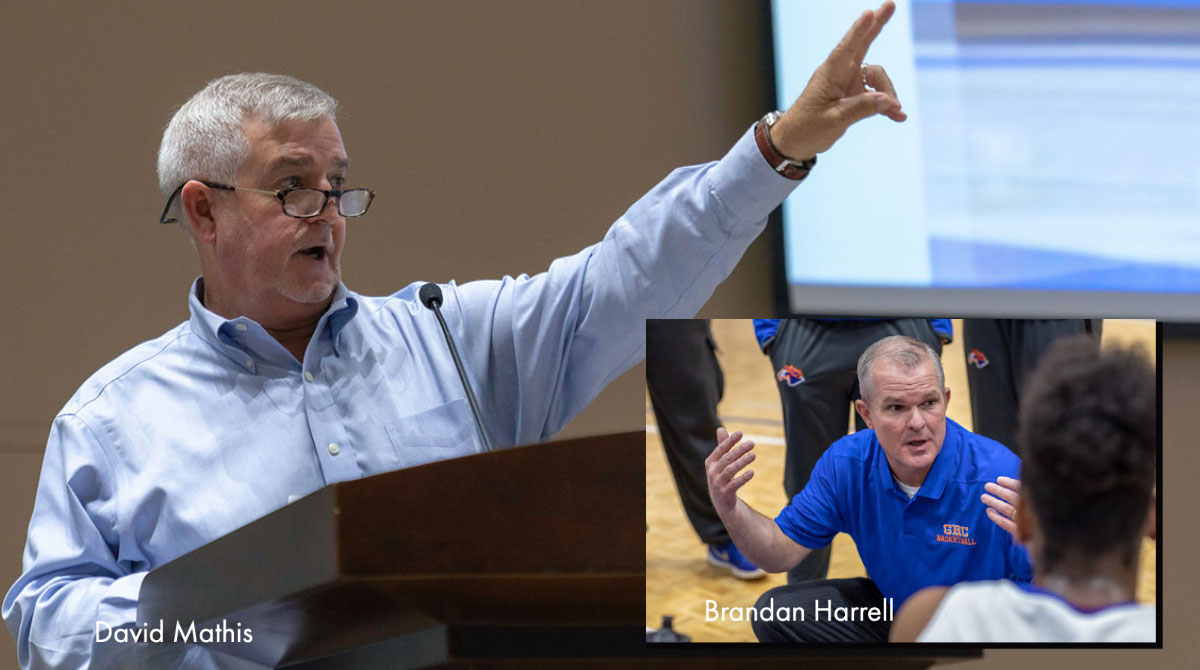 After nearly 30 years at Georgia Highlands College (GHC), David Mathis announced plans to retire on August 31 as the director of athletics. GHC has appointed Brandan Harrell to serve as the new director of athletics starting September.
Mathis, who helped lead GHC's athletics program from its inception, is a very well-known member of GHC and a leader in the community, as shown by his record number of awards and recognitions, including the Vivian Benton Staff Person of the Year in 2002; Floyd County School's Business Partner of the Year in 2005; the 2014 Georgia Highlands College President's Meritorious Service Award; the 2017 Heart of the Community Award; and in 2019, he was inducted into the Rome/Floyd County Sports Hall of Fame.
Additionally, Mathis served as project administrator for the National Youth Sports Program at GHC serving 300 kids each summer for 15 years. As that program concluded, he became co-director for the Foundation Camp that offers academic and athletic opportunities for young boys each summer at no charge.
In his role as athletic director, Mathis also served as Kinesiology and Wellness Programs manager and was the tournament director for the Holiday Festival High School Basketball Tournament that is held annually on then Floyd campus with the money being raised from those tournaments directly funding nontraditional student scholarships for the GHC Foundation.
Harrell will continue to lead GHC's championship athletic program with teams in basketball (men's and women's), baseball and softball. He currently serves as the assistant director of athletics and as the head coach for the women's basketball team. The team, under his leadership, has a long record of success, including most recently advancing to the "sweet sixteen" of the NJCAA tournament. Harrell was additionally recognized as "Coach of the Year for Women's Division I Basketball" by the Georgia Collegiate Athletic Association this year.
Harrell is also a national leader with the WBCA and was instrumental in establishing the NJCAA section at the women's basketball hall of fame and museum.
For more information about athletics at GHC, please visit: ghcchargers.com