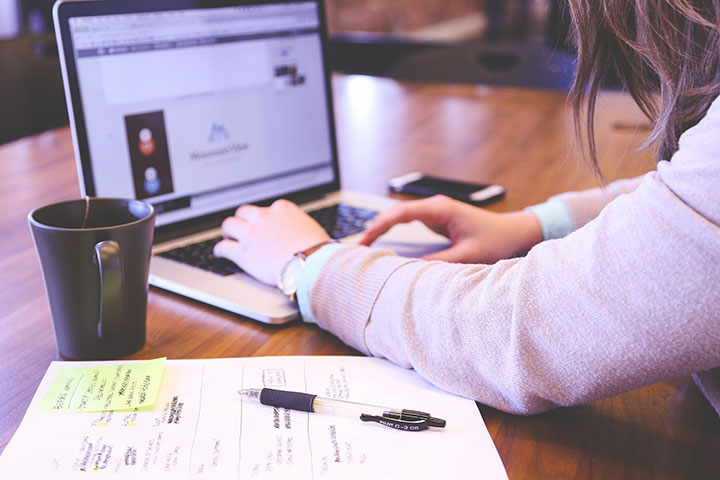 Five Georgia Highlands College students representing three teams and three different business ideas scored enough overall points to win the first East-West Innovation Bowl against Sierra Nevada University on April 16.
Lance Philp, of Dallas, presented his plan for a communication application, which coordinated various suppliers and expedited a construction project; Erica Wittenbrook and Brea Wells, both of Acworth, presented  their idea, titled Allfull, which is a unique method of dispensing hard-to-reach products like peanut butter; and Tynasia Bunting, a guard on the GHC women's Chargers basketball team from Newport News, Va., and Tommy Sullivan, of Rome, presented their idea for a revolutionary, fast-acting anti-cramping rub-on gel that incorporates THC to help relieve pain in athletes and other demographics.
Sierra Nevada University's Mateo de las Heras won on an individual score for presenting the idea of an interchangeable athletic shoe sole.
Both Sierra Nevada University and GHC will be presented with a trophy.
The event, held virtually, followed the same format as the Charger Innovation Challenge. Similar to the popular television series "Shark Tank," teams presented their ideas using an elevator pitch followed by questions from the judges.
Judging criteria for the event included the innovation and uniqueness of the presenters' ideas as well as feasibility, market potential, revenue streams and other factors indicative of the potential success of an idea.
"We're helping students to get involved in initiatives that replicate real-world conditions and I thought it would be great to have GHC students compete against students from another college in a different part of the country with a different demographic," GHC's Pat Manna said.
Manna is currently the Executive Advisor to Alan Nichols, who serves as Dean for Innovation and Curriculum for GHC's School of Social Sciences and Education. He has also served as a curriculum advisor with GHC's School of Business and Professional Studies.
Assistant Professor of Logistics and Supply Chain Management Lucinda Montgomery facilitated the livestream for the event and both she and Manna have spent many hours working with SNU to develop judging rubrics and behind the scenes initiatives to help bring the East-West Innovation Bowl to life.
Manna said the event was a success because it provided students platform to showcase their abilities to critically think and to show their innovative ideas.
Manna added that the intent of the East-West Innovation Bowl and the Charger Innovation Challenge is not to substitute for any classroom-based assignment, but to expose students of various backgrounds and majors to individuals working in the field of business and entrepreneurship.
"What we're finding out is it's not enough to graduate a student and hand them a diploma and say, 'you're on your own,'" Manna said. "Through these competitions we integrate real-world practitioners as judges, as mentors and as coaches with these teams to help them prepare and that begins a relationship that can lead to possible internships, interviews and employment. It's a very experiential process."
The Charger Innovation Challenge will be held Wednesday, April 21, from 12PM to 3PM. The event will be livestreamed on YouTube.