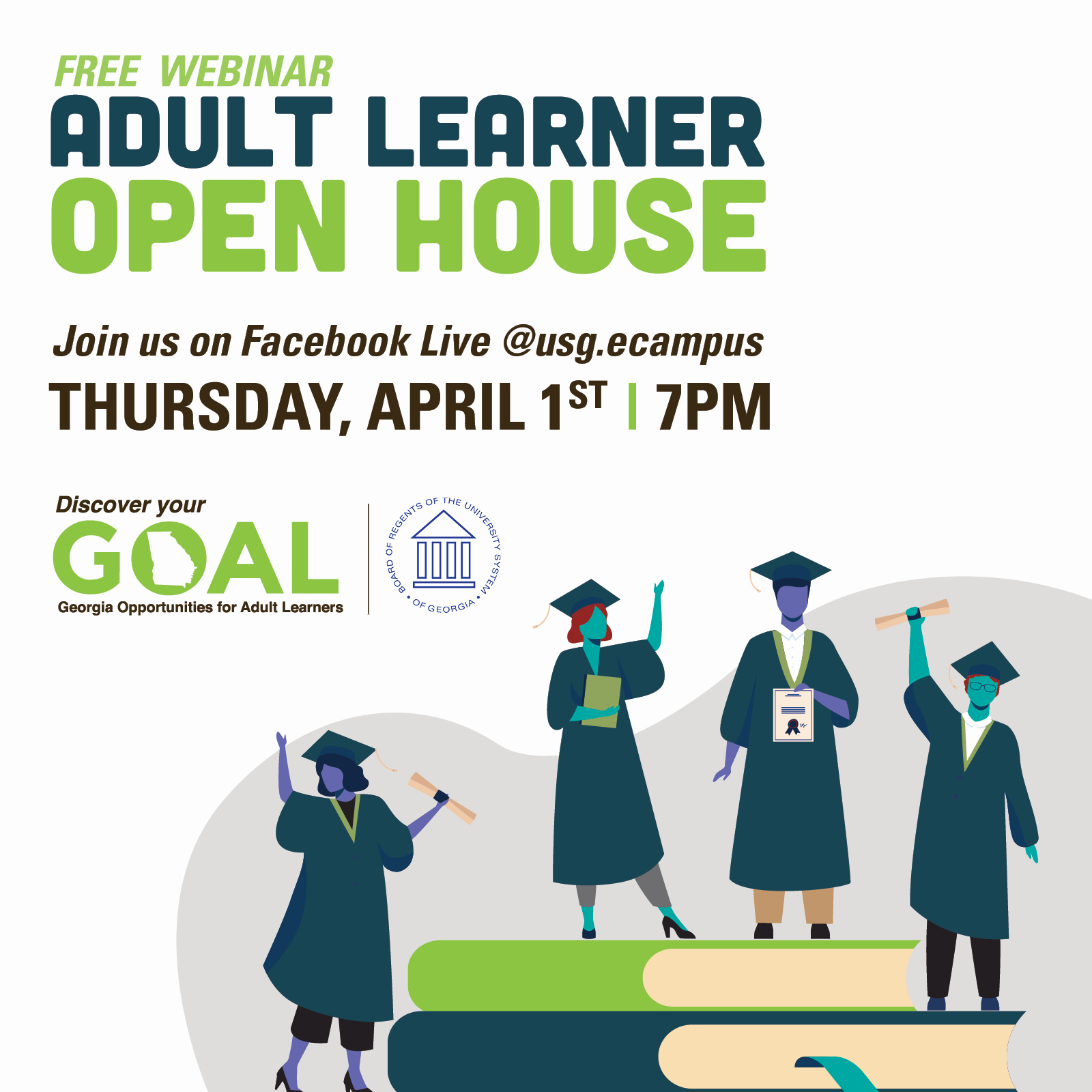 Whether it's the first step or the first step back on a college campus, Georgia Highlands College (GHC) is working to ensure adult learners have all the tools and flexibility they need to earn a college degree.
Adult learners are students who have typically been out of high school for five years or longer and may have a family and/or work full time.
GHC has joined the Adult Learning Consortium from Complete College Georgia to help students like this finish a college degree.
A virtual event (via Facebook Live), titled the Adult Learner Open House will be held on Thursday, April 1, at 7 PM. You can register for the event online.
This event will provide adult learners with instructions on how to get back in school and finish their degree, apply for financial aid, review options for paying for college and learning how to engage in online learning.
"Financial issues, job schedule changes or increased responsibilities at work, family issues, childcare issues and sickness of an individual or their family member are common reasons for students to pause and stop working toward their degree," GHC Coordinator for Veteran Affairs Amy Wise said. "This event will help those students discover what options they have available to start or re-enroll at GHC and while emphasizing the overall importance of earning a college degree."
Currently, several University System of Georgia institutions form the Adult Learning Consortium. This consortium is designed to assist in improving adult learner-focused services, programs and outreach to Georgia adult learners who are interested in completing college.
You can register for the virtual information event online now. Additional sessions will be held on June 1 and July 1.