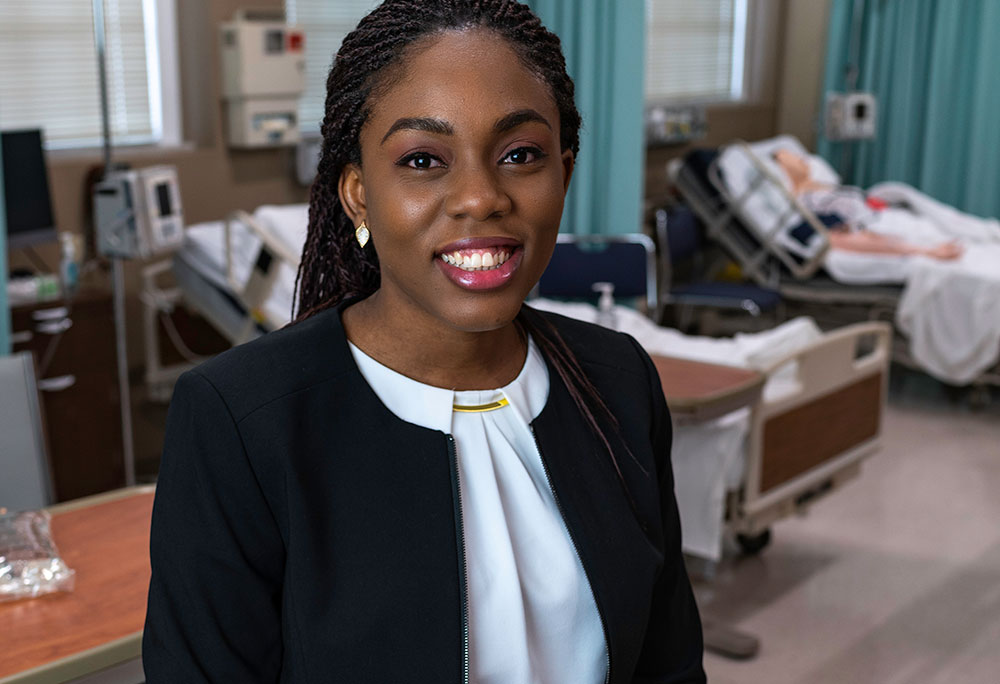 Recently, Chinelo Nwokike received a surprise phone call from Georgia Highlands College (GHC) President Don Green. She had been chosen as the Board of Regents Academic Day representative for GHC.
Her perfect 4.0 GPA and a nomination by her mentor and advisor, Jon Hershey, who serves as dean for the School of Humanities, led to her selection.
"I was shocked, excited, nervous and humbled all at the same time," Nwokike said. "I had to process all these emotions during the phone call with the president because I wasn't even aware that I was nominated."
Nwokike was born in Nigeria as the first of five children. She is fluent in two languages, including her native language, Igbo, as well as English. She works as a certified nursing assistant primarily with children with disabilities through a home health agency.
She is currently also enrolled in the nursing program at GHC.
Outside of college and work, Nwokike enjoys cooking and spending time with her husband and their two children, a boy and a girl. When not studying or working, Nwokike likes having fun with her family.
Academic Recognition Day began over 30 years ago as a celebration of Georgia students' academic achievement. The honorees receive a resolution from the Georgia House of Representatives along with a letter of commendation from USG Chancellor Steve Wrigley.
Each of the system's institutions select a student with a 4.0 GPA who also reflects the system's best qualities: "They aim to strive for excellence and have the ability to share knowledge in various areas of expertise."
"Now that I am a student of GHC, I am glad I heeded my husband's advice to enroll because the level of attentiveness I have received from my instructors is second to none," Nwokike said. "One thing about me is I am very resilient and a determined person. I learned these attributes from my parents. With nursing being my passion, it only came natural to me to strive to see that it comes to fruition."
Nwokike resides in Smyrna and attends classes at both the Marietta and Cartersville sites. She will be recognized during a future Board of Regents meeting.