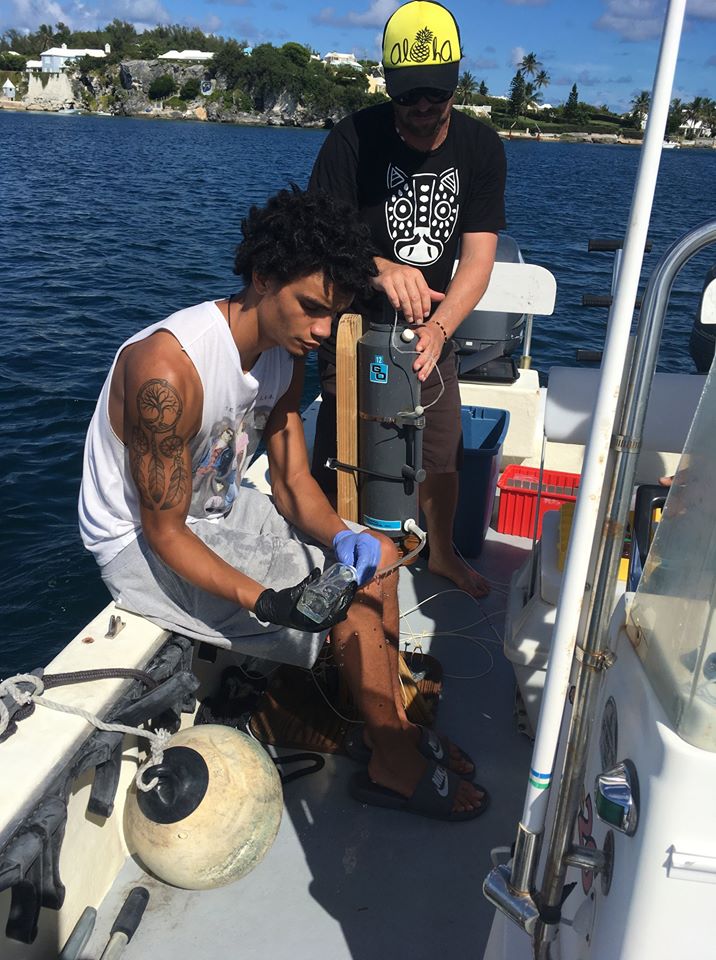 With the closest ocean over 300 miles away off the coast of Tybee Island, marine science might seem like an odd passion for a Georgia Highlands College student. But Isaiah Calhoun, a geology major at GHC, isn't letting the miles of dry land come between him and his dream of becoming a marine geologist.
Instead, Isaiah is taking charge of his future with a hands-on, research-focused internship in Bermuda.
"I try to stay up to date with the latest news in science," Isaiah said. One day, that search for knowledge led him to the website for the Bermuda Institute of Ocean Sciences (BIOS), where he discovered their Research Experiences for Undergraduates (REU) funded by the National Science Foundation (NSF).
REU hosts eight undergraduate student researchers at BIOS each fall semester, where the students work with faculty and researchers on independent scientific research projects. After a nail-biting application process, Isaiah was accepted for fall 2019.
Once in Bermuda, a British island territory in the north Atlantic Ocean, Isaiah was paired with BIOS research specialist Rachel Parsons.
"The BIOS Education Director and the REU Coordinator actually chose Isaiah as my intern since NSF is keen for students from smaller colleges to get research experience," said Parsons.
Isaiah is incredibly appreciative of his time with Parsons.
"I am blessed with an amazing mentor Rachel Parsons. She definitely has taken the time to show me the ropes," he said. "I have never worked in a lab and I'm not even a biology major and she still shows and tells me everything!"
Isaiah has been helping Parsons and the BIOS Microbial Ecology Laboratory investigate microbial succession when oxygen becomes limiting. Through this research, he has learned general lab techniques, software and computer skills and how to count and identify bacteria with an epifluorescent microscope.
The program also makes sure student researchers leave Bermuda with soft skills necessary to continue their scientific careers.
"All REU students attend workshops on writing their resumes, applying to graduate school, experimental design, statistics, professional media, scientific writing and alternate science careers," said Parsons. "They also gain experience of presenting their work both in a series of talks and as a virtual poster."
For Isaiah, the entire experience has been a dream come true.
"Honestly, just learning more has been my favorite part," he said. "I'm a bit of geek when it comes to marine science."