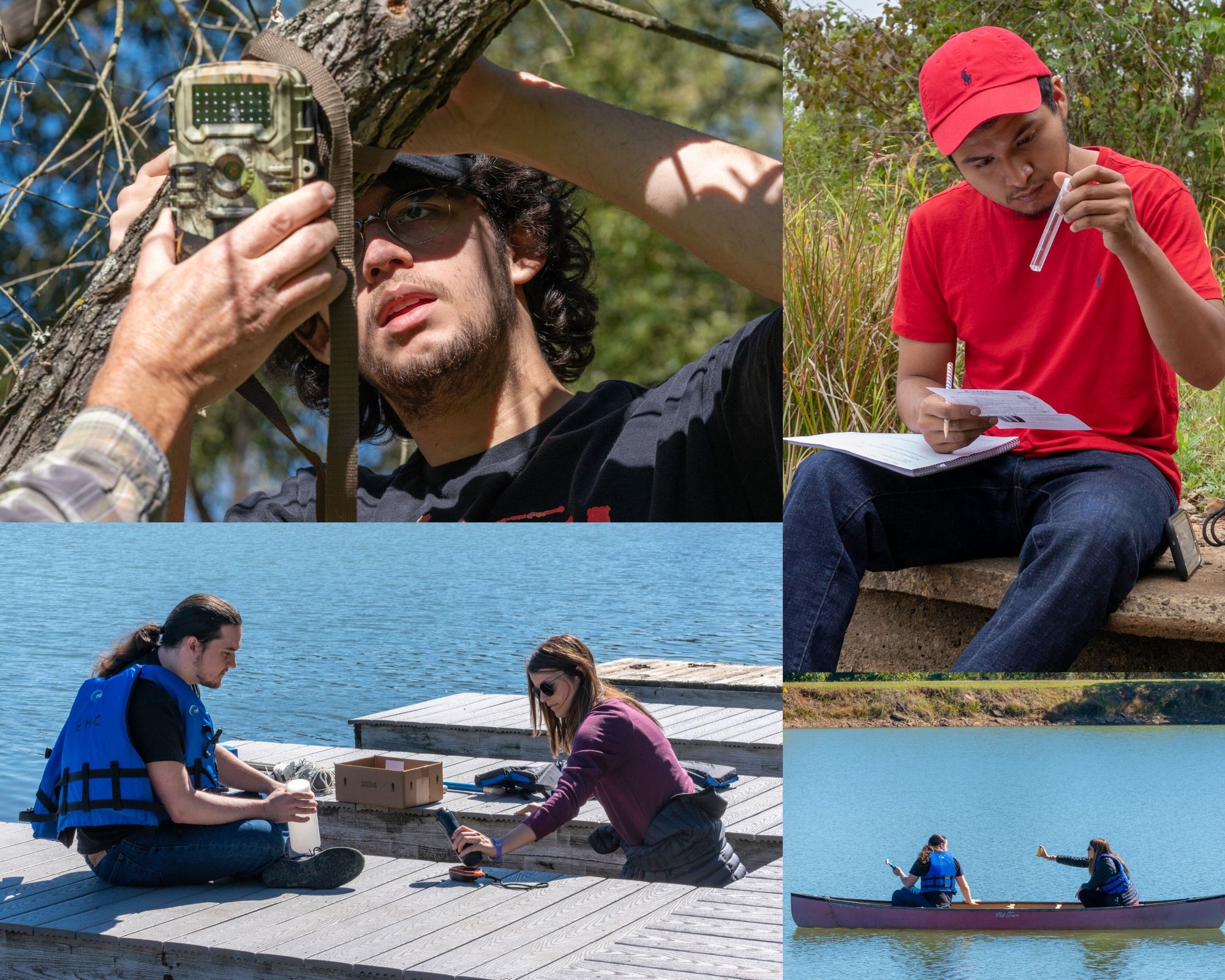 Georgia Highlands College hosted a student research poster session showcasing undergraduate research in the field of environmental science recently in the student center on GHC's Floyd campus.
The session stemmed from GHC Professor Billy Morris' ENVS 1123 course, where students spent part of their semester "doing science, rather than reading about it," he said. Students split into teams to study GHC's Paris Lake and wetlands in Rome.
Ansley Roden, a sophomore psychology major, partnered with fellow student Garrett Johnson.
"I enjoyed it so much," she said. "It was fun to get outdoors and focus my attention on something I had never knew about before. We even got to use the kayak one day to take samples in the lake."
Roden was excited to have the GHC community stop by the poster session to view their research first-hand.
"My partner and I are very proud of what we have done, and the results that we found," she said. "Our poster looked awesome and we could not wait to answer everyone's questions and make more people aware about what we have learned."
Julius Fleschner, dean of Libraries and College Testing at GHC, hopes the poster session is the first toward a full-fledged student research symposium in the future.
"We hope that we will learn significantly from our first couple of medium-scale projects like this poster session," Fleschner said. "GHC is deeply committed to enhancing high-quality teaching. One way to do that is to have faculty work directly with students on undergraduate research."