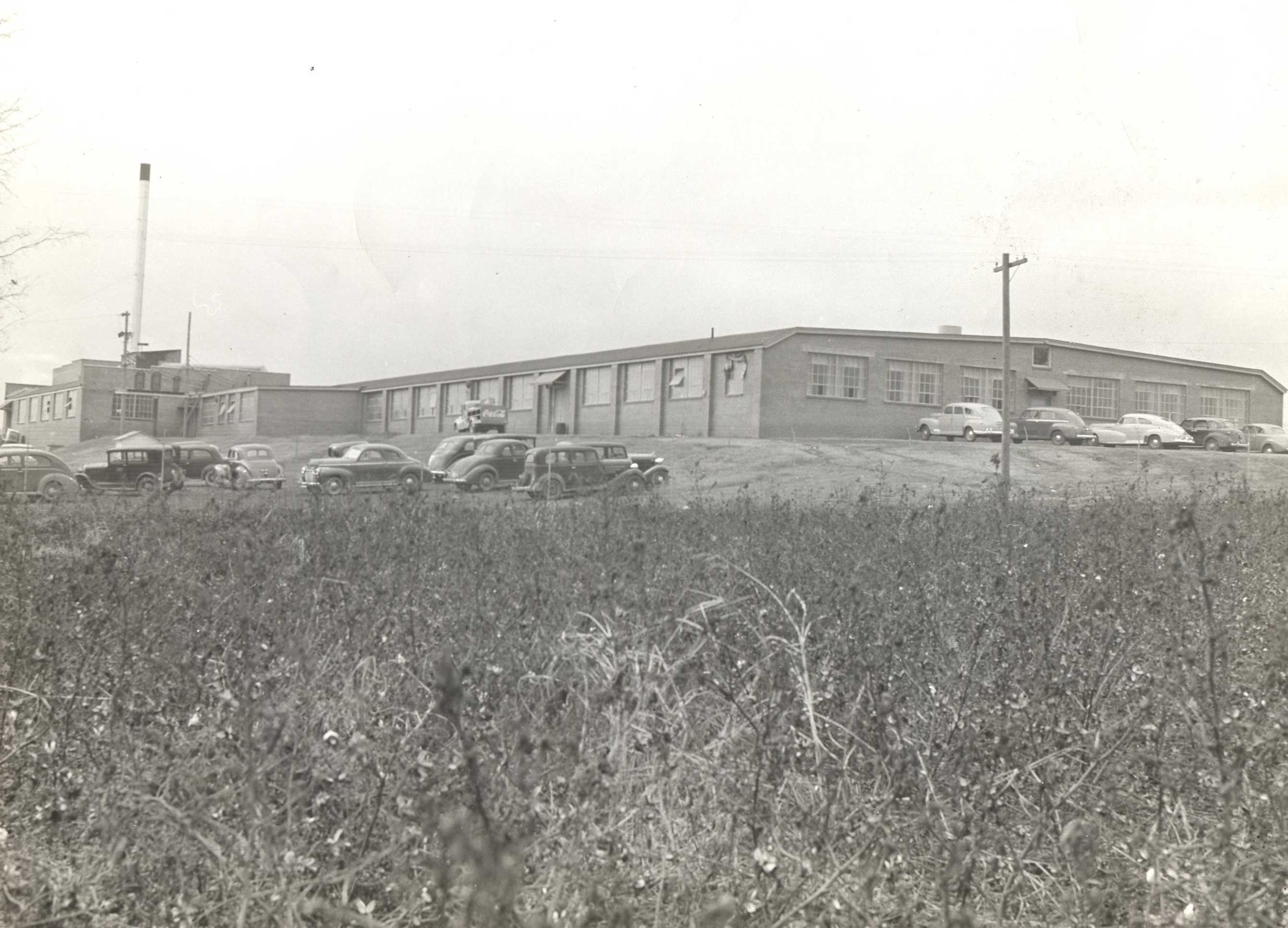 Georgia Highlands College's business administration program is looking to the past to give students the hands-on experience they need to take charge of their futures. For this year's annual community service learning project, students have been charged with creating a comprehensive business plan for Cartersville's historic Bandy Building.
In 1940, the tufted textile industry was booming across Northwest Georgia. Bartow County resident and business leader B.J. Bandy worked to meet the growing demand for tufted robes, rugs and other products by expanding his business, Bartow Textiles, with the construction of what was reportedly the largest chenille factory in the world, the Bandy Building.
Today, the 47,000-square-foot historic Bandy Building is owned by John Lewis of John S. Lewis Property Management. Lewis, a developer and property manager, has restored more than 30 offices and buildings in downtown Cartersville, earning him the Georgia Cities Foundation's Renaissance Award in 2012. Lewis hopes to further renovate and repurpose the Bandy Building, which is currently home to a salon, an art studio and a photography studio.
The collaboration between John Lewis and GHC came about when Joseph Slattery, founder and CEO of Slattery Company, reached out to the GHC's business program looking for interns. Mecole Ledbetter, program coordinator, thought Slattery's ideas would be a great fit for GHC's operations management portion of the bachelor's in business program.
"Through our discussion, I realized that this project would require more than just an intern or two, but rather a full class that could adopt this as a hands-on, learning and execution project," Ledbetter said.
The learning project has now taken shape as the main focus of this semester's operations management course at GHC led by Professor Denie Burks.
"The project will allow students to better understand the management processes and how they work together and independently," Burks said. "It will require teamwork and collaboration, communication and brainstorming, as well as patience and respect for each person's individual opinion and input."
Trent Mull, a business student at GHC, is up for the challenge presented by the Bandy Building project.
"It's an amazing opportunity for us as a cohort to have real world application of the skills that we are learning in our classes," Mull said. "I believe I speak for the cohort when I say that we are excited, we are determined and we are honored to be given the opportunity to hopefully give the people of Cartersville and the surrounding area a building they can be proud of."
Slattery is also hopeful that both GHC students and the Cartersville community as a whole will benefit for the innovative class assignment.
"While most similar college projects are conceptual in nature, John Lewis has presented GHC with a hands-on opportunity that if effectively applied will produce benefits for the students, GHC, John S. Lewis Property Management, the City of Cartersville and Bartow County," he said.
Learn more about GHC and the four-year business program at highlands.edu
PHOTO: Bandy Building in 1945, Photo credit: Bartow History Museum