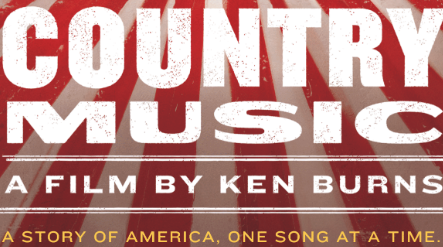 Georgia Highlands College's Cartersville library has partnered with Georgia Public Broadcasting (GPB) to give visitors a sneak peek at "Country Music," a new documentary series from award-winning filmmaker Ken Burns before it premieres on television.
Attendees will have the opportunity to watch an abridged one-hour episode from the series on September 9 at 2:30 PM at GHC's Cartersville library.
"Country Music" is an eight-part, 16-hour series that follows the evolution of the genre over the course of the 20th century as it eventually emerges to become "America's music."
"At the heart of every great country music song is a story," said Ken Burns. "As the songwriter Harlan Howard said, 'It's three chords and the truth.' The common experiences and human emotions speak to each of us about love and loss, about hard times and the chance of redemption. As an art form, country music is also forever revisiting its history, sharing and updating old classics and celebrating its roots, which are, in many ways, foundational to our country itself."
The screening will be followed by a brief lecture from Professor Frank Minor, one of GHC's most senior faculty members. Minor, a country music expert, will also lead a Q&A discussion after his talk.
GHC's Cartersville library is excited to host the event.
"It is a fantastic opportunity for GHC to partner with GPB and offer an enriching, educational event to visitors," Campus Librarian Jessica Osborne said. "It's going to be both educational and entertaining."
Burns has captivated American audiences for nearly 30 years with his groundbreaking documentary series on topics ranging from baseball and jazz to the Civil War and the Prohibition era. On this latest project, he's teamed up with his long-time film collaborators Dayton Duncan and Julie Dunfey to chronicle the history of another facet of American life: country music.
"Country Music" will officially premiere on PBS on September 15, 2019.