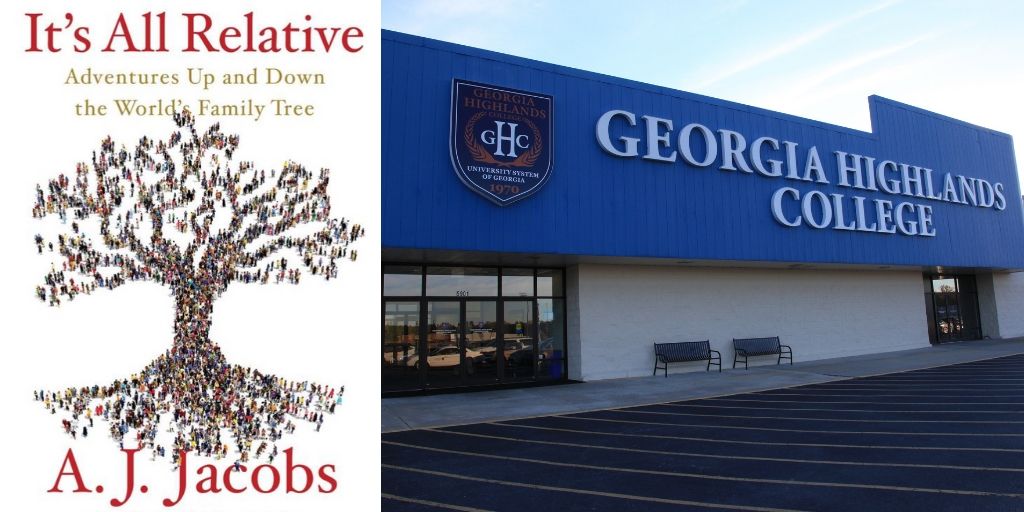 Georgia Highlands College's Douglasville library and the Douglas County Public Library are teaming up to present a four-part series of public events exploring genealogy, family health history and genetics.
"We know that many people are interested in doing research on their family history, but may not know how to begin, so we wanted to give them an introduction," says Shanna Freeman, reference associate with the Douglas County Public Library .
The series kicks off with a book discussion at GHC's Douglasville library on September 12. Attendees will discuss "It's All Relative" by A.J. Jacobs. Free copies of the book will be available at both libraries in advance of the discussion, while supplies last.
On October 10, the series will continue at the Douglas County Public Library with a tour of the library's special collection room and a talk from a genealogy expert. The series will return to GHC's Douglasville Library on November 14 for a movie about genetic genealogy.
The final event in the series will be an open discussion on genealogy topics, including Jacobs' book, sharing resources and more, to be held on December 12 at the Douglas County Public Library.
All four events in the family history series will run from 3:30 PM to 5:00 PM on the second Thursday of the month.
The series is sponsored by a partnership between the National Network of Libraries of Medicine and the National Institutes of Health's All of Us research program.
GHC's Douglasville library is located at 5901 Stewart Parkway, Douglasville, GA, 30135. The Douglasville Public Library is at 6810 Selman Dr, Douglasville, GA, 30134.
For more information, contact GHC Librarian Karin Bennedsen at 678-872-4237 or Douglas County Public Library Reference Associate Shanna Freeman at 770-920-7125.