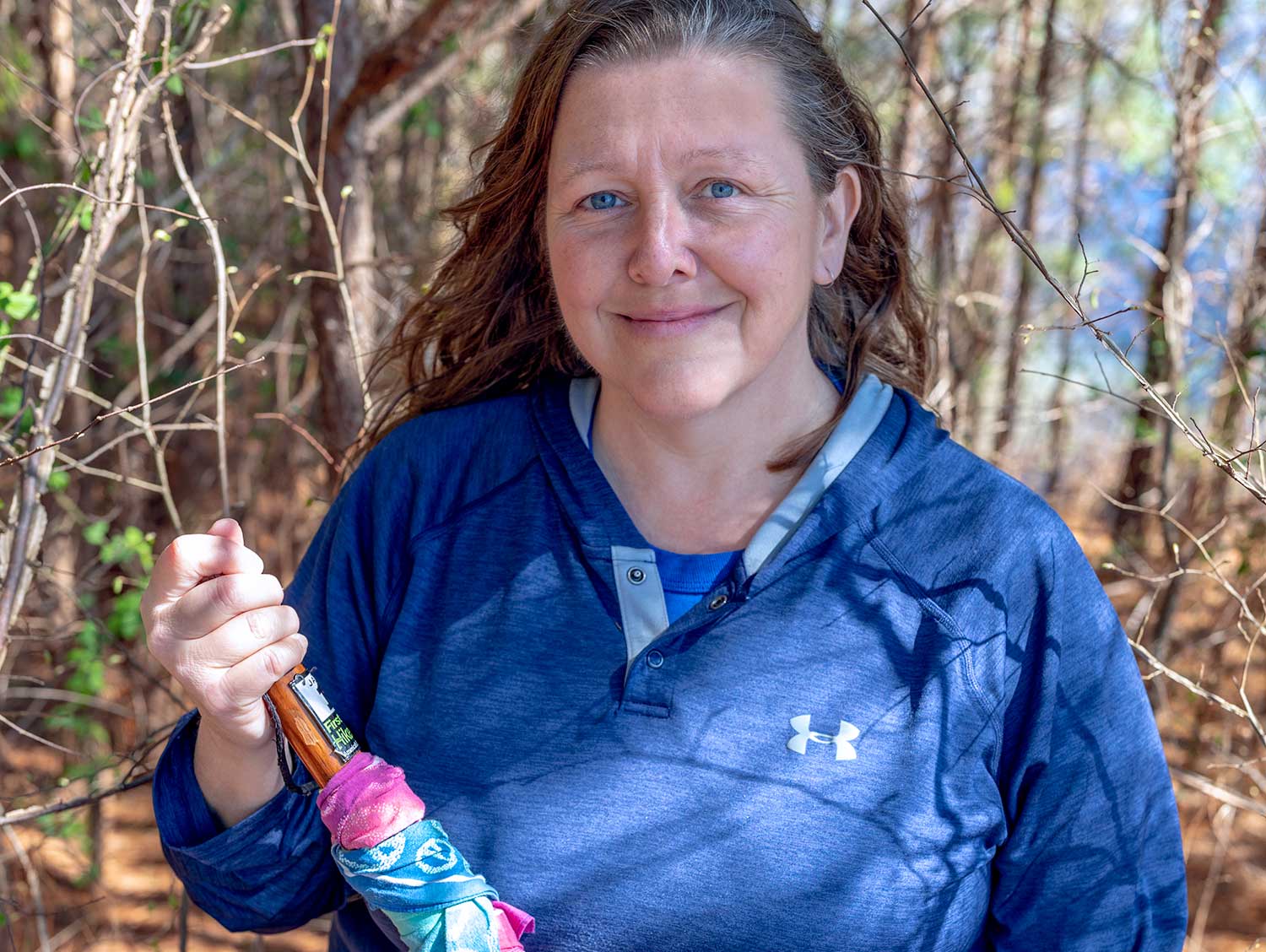 When Andrea Mathis tells you to "take a hike," she might very well literally mean "take a hike." Andrea has become a bit of a veteran hiker with three continuous years of 52 hikes a year.
That's right. Andrea has committed to 52 hikes each year for 2017, 2018, and 2019. She hikes as a part of a program called the 52 Hike Challenge, which includes challenges to hike near waterfalls, forests, or national parks, as well as more interesting twists like "stewardship" hikes where the goal is to provide trail maintenance or picking up trash along the way.
"I have been an outdoor walker for most of my adult life, then I started diligently walking outdoors about 12 years ago with regular walks during my lunches at work and on some weekends with occasional day hiking thrown into the mix," she said. "Nothing makes you feel more alive and more accomplished than several hours or a day on a trail out in nature."
Andrea came across the 52 Hike Challenge while looking up hiking information online.
"I immediately thought, 'That's it. I am doing this,'" she said. "I found it to be exciting, and it is like a competition with myself to get it done no matter what obstacles come my way."
Andrea said the first year was all about proving to herself that she could accomplish 52 hikes in a single year. She said she was thrilled to complete the challenge for the first time in 2017, despite some setbacks with having to have a surgery the same year that took her off the trail for a few weeks.
But it wasn't her will to complete or her surgery that proved the most difficult obstacle to hiking nearly every single week of the year. It was the weather.
"Weather, weather, weather," she said. "I will hike in the rain and I will hike in the cold—my coldest hike was in 20s—but I will not hike in the cold when it's raining."
To get around the weather, Andrea said she likes to double-up on her hikes early in the year or anytime she has the chance to take an extra hike so missing some weeks doesn't affect her challenge.
Currently, Andrea has clocked in hikes on a number of trails in places like Red Top Mountain, James H. Floyd State Park, Fort Mountain State Park, Sweet Water Creek, Cloudland Canyon, Cascade Springs, Kennesaw Mountain, Crooked River State Park, St. Andrews State Park, and many more.
But Andrea's absolute favorite place to check off one of her 52 hikes is at Desoto State Park in Fort Payne, Alabama.
"It is beautiful there, and in places, it looks like another world," she said. "Some of the trails remind me of scenery from 'Lord of the Rings.' I highly recommend the Wild Flower Weekend the first weekend in May each year."
On top of her 52-week challenge, Andrea also recruits employees from GHC to join her and the "Highlands Unlikely Hikers" for off-campus hikes once a month. She said it's a great opportunity to share her passion for hiking with others and to get those who have never hiked before a chance to start on some beginner hikes.
Andrea has been working at GHC for over 18 years. She works in Client Technology Support for GHC's Information Technology department. She said GHC has been a wonderful place to work.
"I love that GHC strives to make learning attainable for everyone," she said. "I love how everyone works together toward a common goal of success for our students."
To keep up with Andrea's hikes, you can follow her on Instagram (@hikingkeepsmesane).