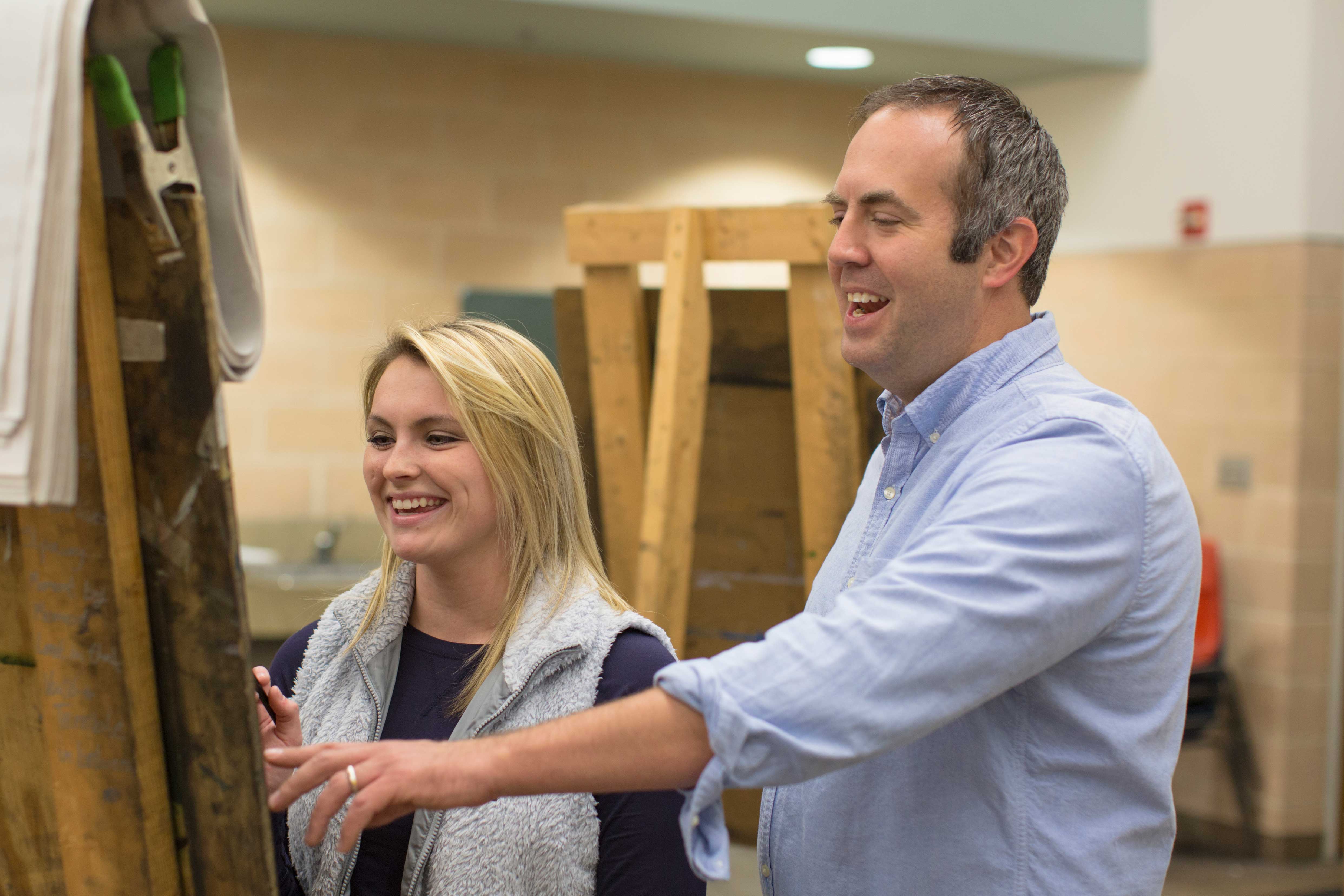 The Georgia Highlands College Lakeview Art Gallery in Rome is currently showing art from GHC Professor of Art Brian Barr's drawings for a children's book series called "Martin the Guitar." The gallery is free and open to the public and will be available Monday (Feb. 18) through Friday (Feb. 22).
The collection of artwork was produced for the second and third book in the illustrated book series: "Martin the Guitar on the Road" published in 2017 and "Martin the Guitar in the Big City" published early 2019.
The story follows Little Martin the Guitar, who once lived in Mr. Beninato's Music Store in New York City, before he was picked up by his new owner, the famous folk singer Robert. Now, the two have been invited to perform at the most famous concert hall in the world.
Along with the book and illustrations are links to audio, featuring music to accompany the story.
Barr has been working alongside author Harry Musselwhite for several years throughout the production of the series. Barr said he approached the project with a careful eye.
"While the style of children's books illustrations is very different than my normal style of drawing and painting, the process is not that dissimilar," he said. "Once I had the script, I tried to figure out what parts of the story would best be represented visually. Then I worked on several sketches for each illustration until I found the composition that I thought worked the best."
Barr chose to bring the fictional world to life with color pencils so that he "could get a strong color saturation."
"I started working up the main objects and backgrounds in strong, flat colors, then I modeled the forms by adding cooler colors to bring out greater structure," he said. "One of the most difficult aspects was trying to design each illustration so that it could be cropped easily, depending upon how the designer would need to fit them into the overall layout."
Barr has always had a passion for art and decided early on to pursue it as a career.
"I took classes wherever I could up until college, where I focused on studying drawing at the University of Central Florida. After that, I finished my education with an MFA in Painting from the New York Academy of Art. Over the years, I've been lucky to have several exhibitions of my work, but, lately, I have focused on doing illustrations."
Barr is no stranger to drawing for publications. He has worked with fellow artist Kelly Shane to create a graphic novel called "Jackdaw" and has even dabbled in non-fiction with artwork for a Civil War biography. He has been teaching at GHC since 2002.
"Perhaps the thing that I love most about GHC is that, for so many, it represents a true opportunity for a new direction, a new life," he said. "I have had many students in my classes that have never been able to have any art training at all, so we are providing a true beginning for them."