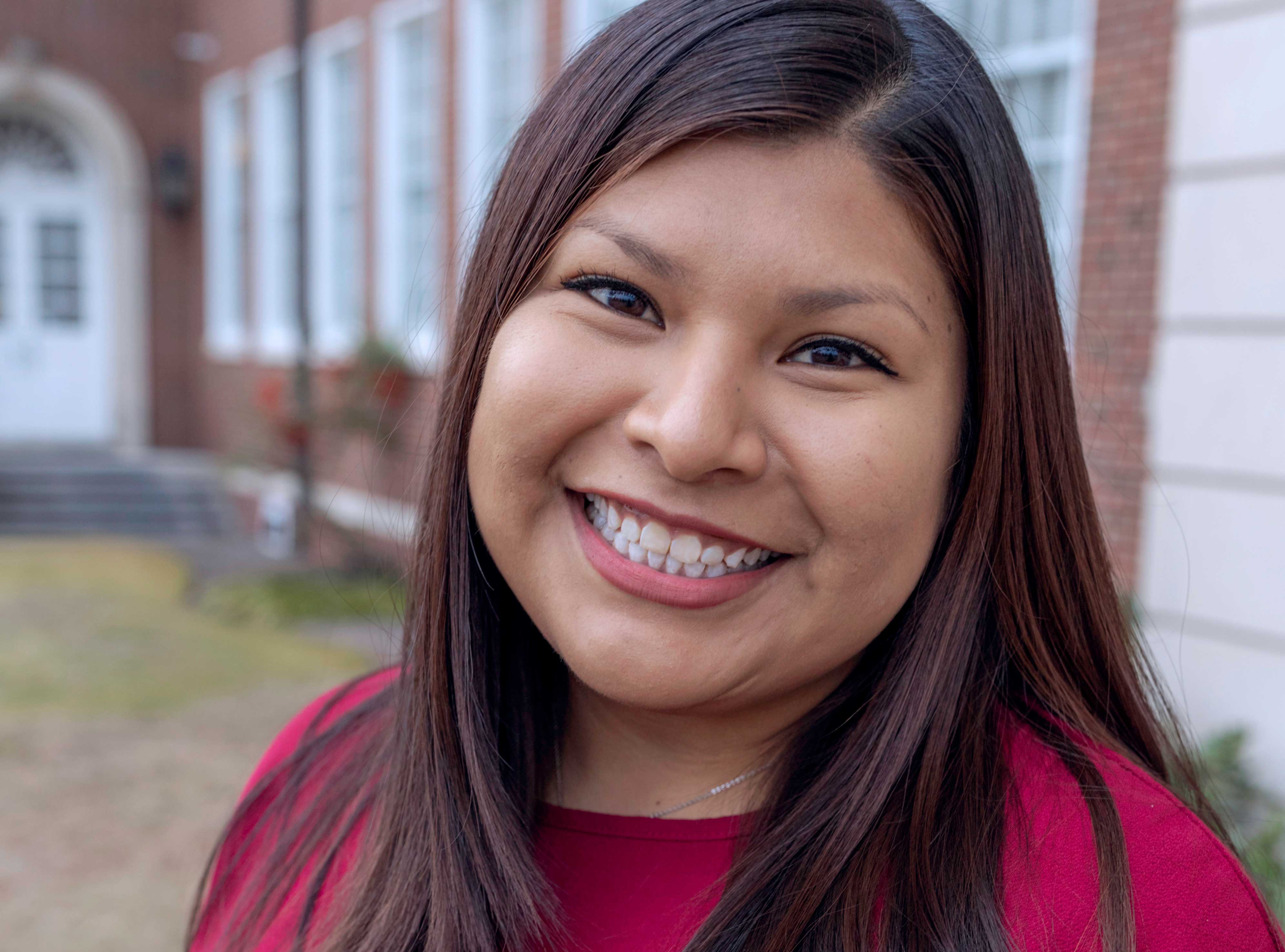 Cindy Mendoza may be the first person in her family to go to college and she may be starting a little later in life than some, but that hasn't stopped her from holding down a nearly perfect 4.0 GPA, working as the vice president for Phi Theta Kappa Honor Society (PTK), and earning her degree in biology from Georgia Highlands College.
Each year, one student is chosen from each college in the University System of Georgia to be a Board of Regents Academic Day Representative. Mendoza was chosen for GHC for her outstanding scholastic achievement.
"I find it difficult to speak to my family about my academic progress," she said regarding her being the first in her family to go to college. "I realize they cannot always comprehend the full significance of my achievements, but I'm filled with joy knowing that my professor's and wonderful mentors at GHC do. This recognition means that someone notices my hard work and that is motivation to continue pushing myself."
Mendoza started at GHC in 2017 and will be graduating in spring 2019. She currently serves as the vice president for GHC's PTK student organization and is leading a student-run initiative to create a video series for social media giving advice to students from students.
"I love being able to help others," she said. "I feel an immense sense of accomplishment when I can be of any assistance to my fellow classmates, professors and others in my community."
The new PTK series will debut on GHC's Facebook, Twitter, Instagram and YouTube channel soon. Mendoza will be leading the charge with videos focused on her experience as a non-traditional student with advice for other non-traditional students.
After completing at GHC, Mendoza is planning to pursue a doctorate program in optometry. She stated a career path continuing to help others is her ultimate goal.
"Obtaining a degree that will allow me to improve the quality of life for thousands of people is the most important thing for me," she said. "My drive is the ability to help others."
Mendoza and the other representatives will be honored during a Board of Regents meeting and luncheon at the University System Office. She will be recognized again during GHC's Honor Night in the spring.