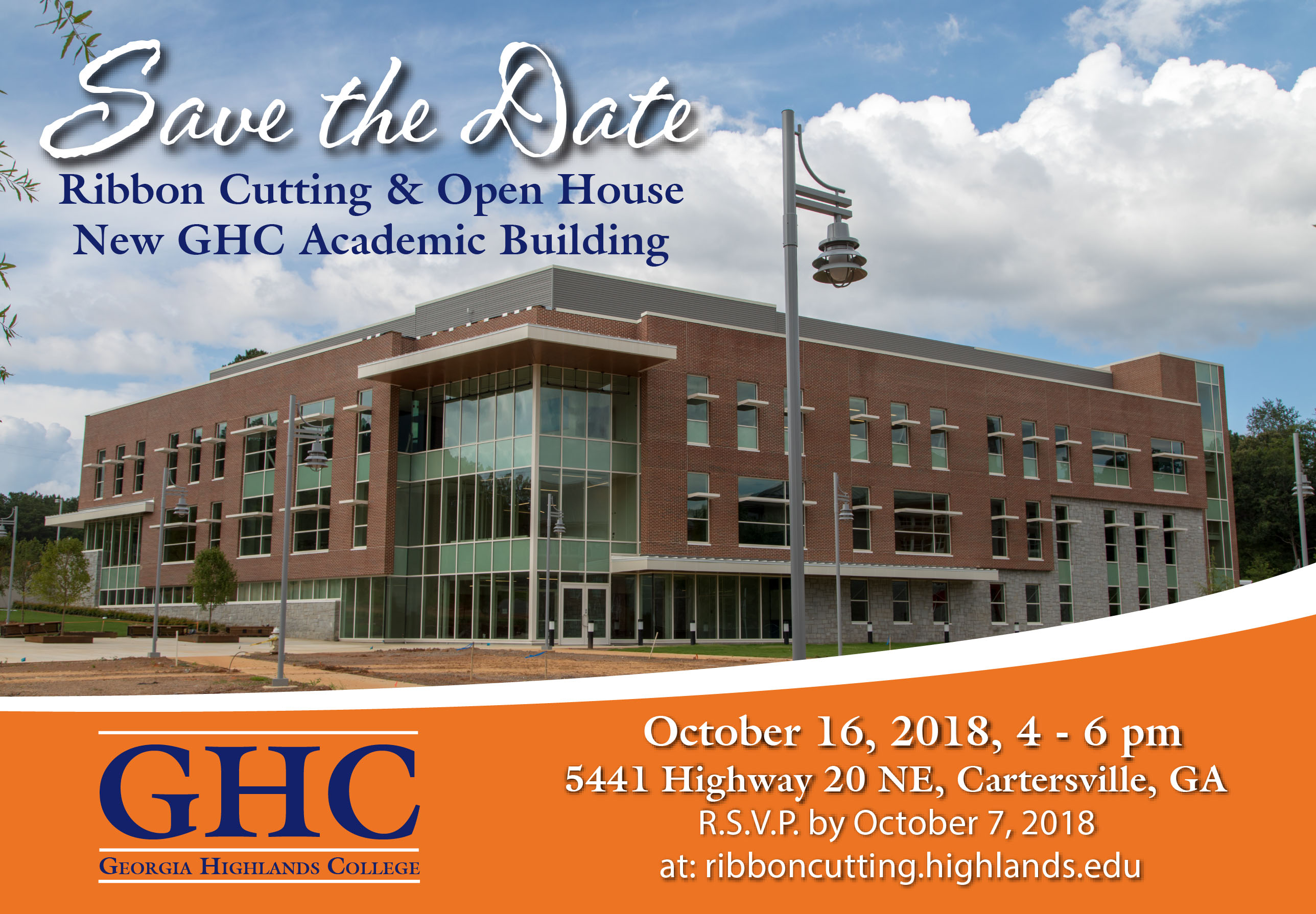 Georgia Highlands College will be opening its new academic building at the Cartersville location in October during a Ribbon Cutting and Open House event.
The event will take place on October 16 from 4-6PM and is open to the public. To R.S.V.P. to the event, please visit: ribboncutting.highlands.edu
The 52,000-square foot building has a full slate of classes planned for spring 2019 and will be focused on STEAM-based (Science, Technology, Engineering, Art, Math) areas of study.
GHC pursued funding for the building and was approved under the fiscal year 2017 state budget which was approved by Legislature and signed by Governor Deal.
"We would like to especially thank our legislators for all they do to support GHC, the USG and education in the state," said Vice President for Advancement Mary Transue, who also serves in GHC's Government Relations role. "Without their tireless support and dedication, this venture would not have been possible."
GHC received a total $22.5 million in state funding to advance the project: $2.2 for design, $17.7 for construction and $2.6 for equipment.
The new academic building was designed by the Stanley Beaman & Sears architecture firm and is being constructed by Juneau.
"The addition of this new academic building will include spaces for laboratories, classrooms, a lecture hall, study rooms and more," President Don Green said. "This increases GHC's ability to directly impact and support the community workforce through STEAM-based degrees, and it allows GHC to better serve as the University System of Georgia's primary access institution in the region."
Green added that the building will also contribute to raising GHC's nearly $150 million economic impact in Northwest Georgia. GHC has five locations across Northwest Georgia in Rome, Cartersville, Marietta, Dallas and Douglasville. He stated that the building also strengthens and broadens GHC's ability to maintain a strong relationship with K-12 school systems across Northwest Georgia.