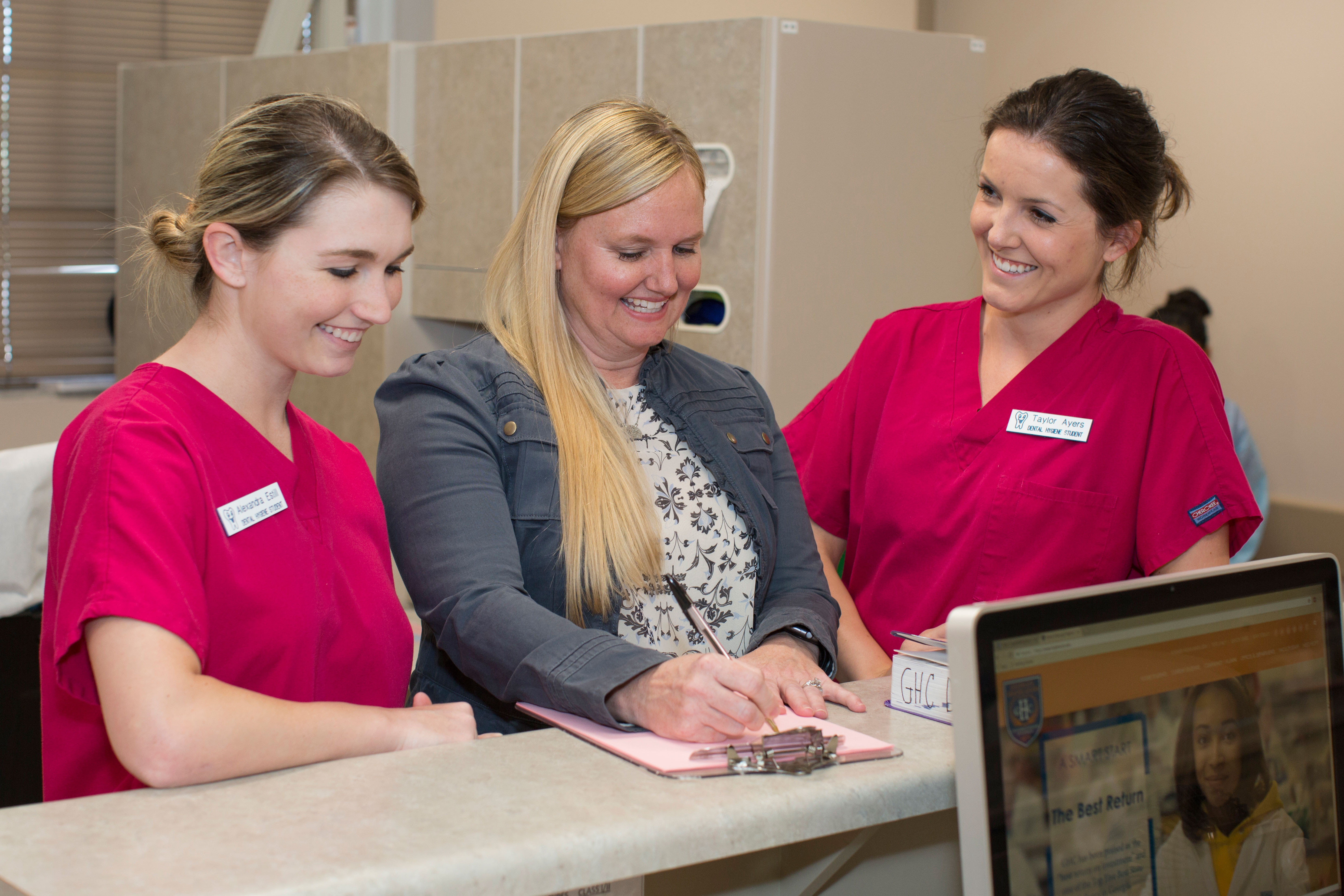 Georgia Highlands College's Dean of Health Sciences Michelle Boyce was featured in two editions of the American Dental Hygienists' Association magazine called Access.
In the July 2017 issue, Boyce explained the dental hygienist's role in an article called "Interprofessional Collaboration: Dental Hygienists Taking an Active Role."
In it, she explains how interprofessional collaboration (IPC) is an increasingly important component of evidence-based, patient-centered health care, and that dental hygienists are primary advocates for patients' optimal overall health. She cites how the oral system is connected to heart disease, diabetes, respiratory infections, pregnancy, and more.
"As the primary oral health prevention specialists, dental hygienists are equipped to move forward into an active role in IPC," she says in the article. "Dental hygienists understand the importance of the oral-systematic health link at a time when many other health care providers have yet to be educated on the importance of maintaining good oral health."
In a second article from the August 2017 issue called "IPE-Just Do It," Boyce stresses the importance of including IPC into existing college dental hygiene and nursing curriculum, and shares how GHC has done so for its students (IPE stands for interprofessional education).
"Students were placed into 13 groups of one dental hygiene student and six or seven nursing students. Initially, students were skeptical of the process," she says in the article. "As they began to learn about, from and with each other, they soon realized the benefit of leaving their professional silos."
Boyce is a Registered Dental Hygienist with an Associate of Science Applied Technology in Dental Hygiene, Bachelor of Science in Dental Hygiene, a Graduate Certificate in Public Health, a Master of Health Science and a Doctor of Health. She is currently enrolled in the PhD in Health Science program at Nova Southeastern University and her research interests include "Interprofessional Education and Collaboration."
She is also an active member of the Georgia Dental Hygienists' Association and the Vice-Chair for the Georgia Oral Health Coalition. Prior to becoming an educator, she practiced clinically full-time at both general and periodontal practices. She has a passion for community health promotion and disease prevention and has volunteered her time to help organize and attend many health fairs and screening events. She has also traveled abroad on numerous occasions for dental mission trips.
Other GHC faculty also contributed to the articles: dental hygiene faculty members Regina Gupta, Donna Catapano-Martinez, Regina Gupta, and nursing faculty member Paula Stover.