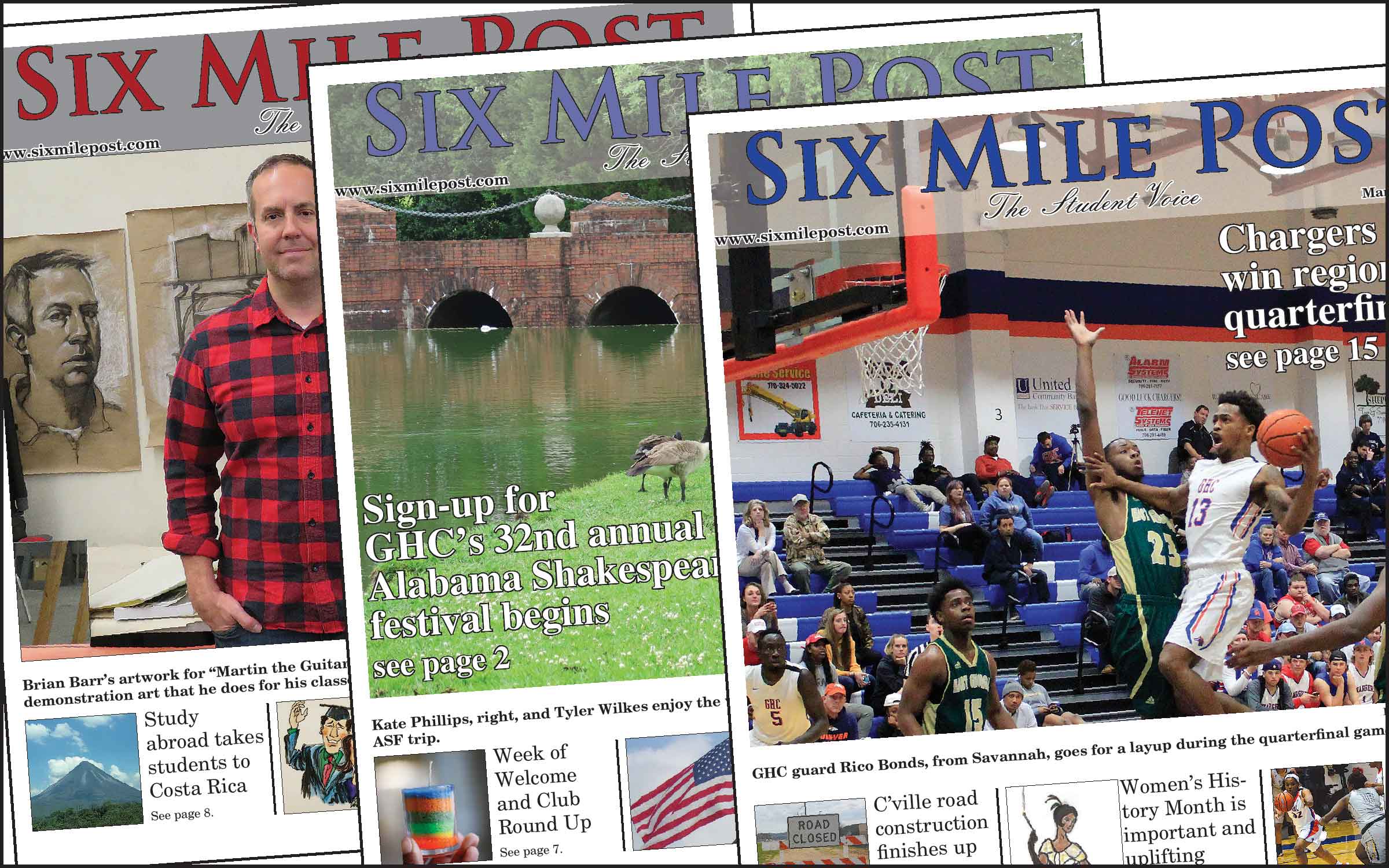 Georgia Highlands College's student-run newspaper the Six Mile Post has been quite comfortable going head-to-head against larger schools in the state, bringing home several awards this past year, including first place in General Excellence and first place for Online Newspaper.
The student paper started competing against four-year colleges for the first time in 2015. But despite moving from competing in the two-year division to the four-year division, the Six Mile Post (SMP) hasn't slowed down.
The paper had a huge outing at the annual Georgia College Press Association (GCPA) award ceremony held in Macon at Mercer University, bringing home 17 awards.
The SMP took first place in General Excellence. This was the second consecutive year the paper found success in this category.
The SMP also took first place for Best Campus Community Service in the area of Sports.
The staff swept the Best Editorial or Feature Photograph category this year, taking the first, second and third place slots.
Overall, the SMP won 17 awards, with three first place awards and 14 second or third place awards.
The GCPA also held elections for student office. Outgoing GCPA President Holley Chaney (Douglasville) was presented a plaque for her service and Stephanie Corona (Cartersville) was elected as the new GCPA vice president.
The student paper also made a splash at the annual Southern Regional Press Institute held in Savannah at Savannah State University. There, the team picked up first place in Online Newspaper, second place in General Newspaper Competition, second place in feature writing and second place in photography.
On the national level, Josh Jones (Douglasville) received an Honorable Mention from the Associated Collegiate Press (ACP) in Cartooning and was one of ten finalists nationwide. The award was presented in Washington D.C. during the ACP National College Media Convention.
And on top of an already busy year, the SMP also sponsored First Amendment Awareness Week and Ping Pong tournaments at Floyd and Cartersville.
Copies of the award-winning publication can be found at each GHC location, or you may visit the SMP site at: http://sixmilepost.com/