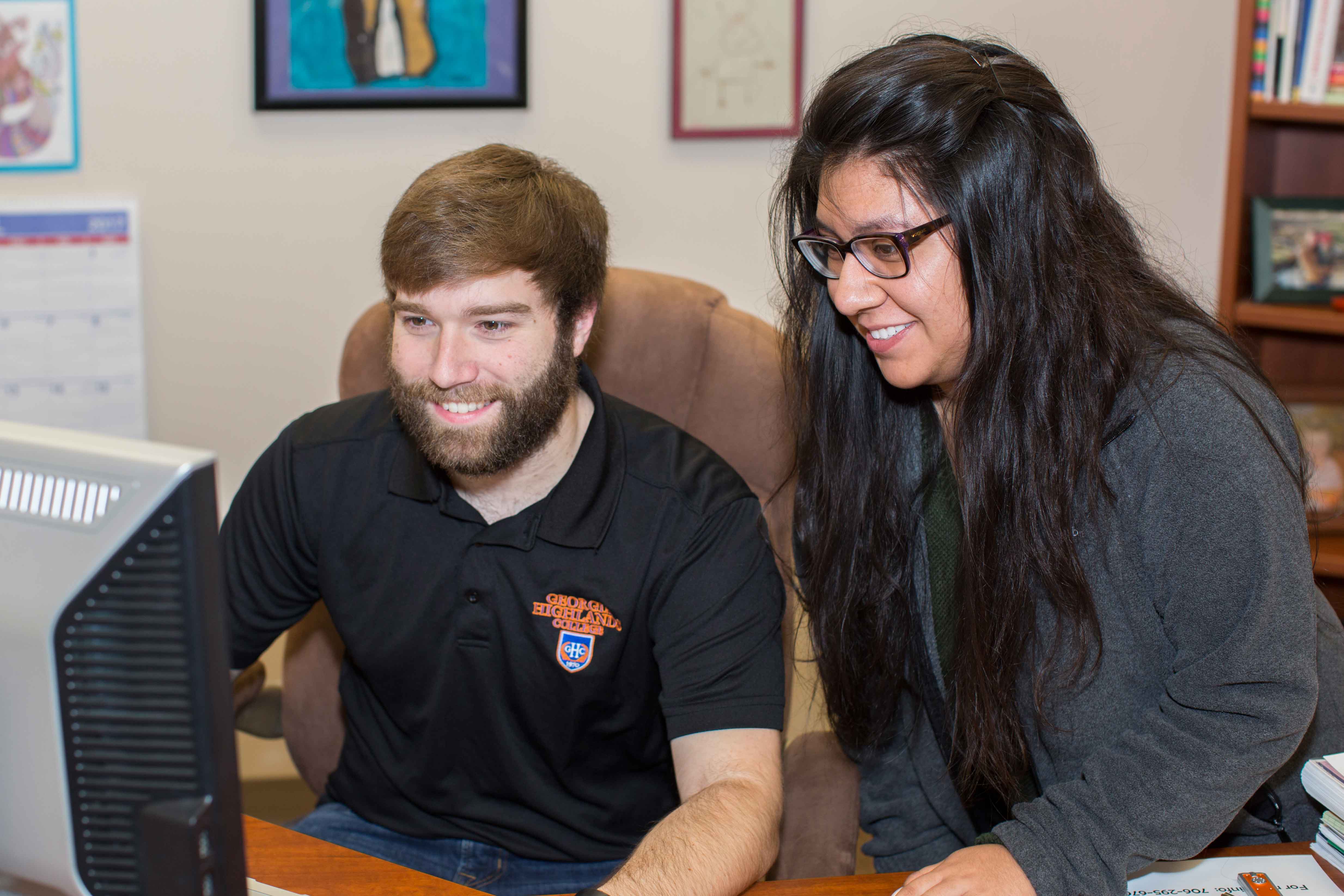 Georgia Highlands College was recognized by Great Value Colleges as one of the "Top 10 Colleges for an Associate Degree in Business Administration Online."
"Georgia Highlands College offers great tuition value and a gateway to an online bachelor's from the University of Georgia," said Jennifer Eisenberg, Editor of Great Value Colleges. "They go the extra mile in student services for online learners."
Great Value Colleges looked at a pool of approximately 35 colleges across the country and selected the "Top Ten" with an "excellent value in the field of online associate degrees in business administration that can be earned 100 percent remotely."
Colleges were ranked using a point system on the basis of tuition value (ten points possible), student-to-faculty ratio (ten points possible), flexibility in online degree track (six points possible), online student advisement (four points possible), job placement (three points possible), and curriculum relevancy (eight points possible) in the current job market.
Additional points were awarded for schools receiving recognition in the field of online education, being exceptionally military friendly, and the opportunity to receive course credit for life experience.
GHC received 26 points in Great Value College's review, just under the highest score of 32 that was given to Thomas Edison State University.
In its description of GHC, Great Value Colleges said: GHC's online associate in business administration has a track tailored specifically to feed into the online bachelor's of business administration from the University of Georgia; this 60-62 credit hour program includes coursework in high demand skills... GHC offers personalized advising through email, phone or web-meeting, to accommodate the distance learner. Georgia Highlands also offers a broad spectrum of departmental exams to allow students to test their skill set and make certain they are on the right track toward their career goals.
In 2015, Great Value Colleges also ranked GHC second on a list of the 30 most affordable online RN-BSN degree programs in the nation.
GHC was also recently touted by GeriatricNursing.org for being one of the top three most affordable nursing schools in the country in an article called "30 Most Affordable Nursing Degree Programs."
GHC will be launching two new bachelor's degrees in healthcare management and logistics and supply chain management for fall 2017.
To see Great Value Colleges' full report, please visit: http://www.greatvaluecolleges.net/rankings/online-associates-business-administration-degree/
To learn more about degree options at GHC, please visit: https://www.highlands.edu/areas-of-study/