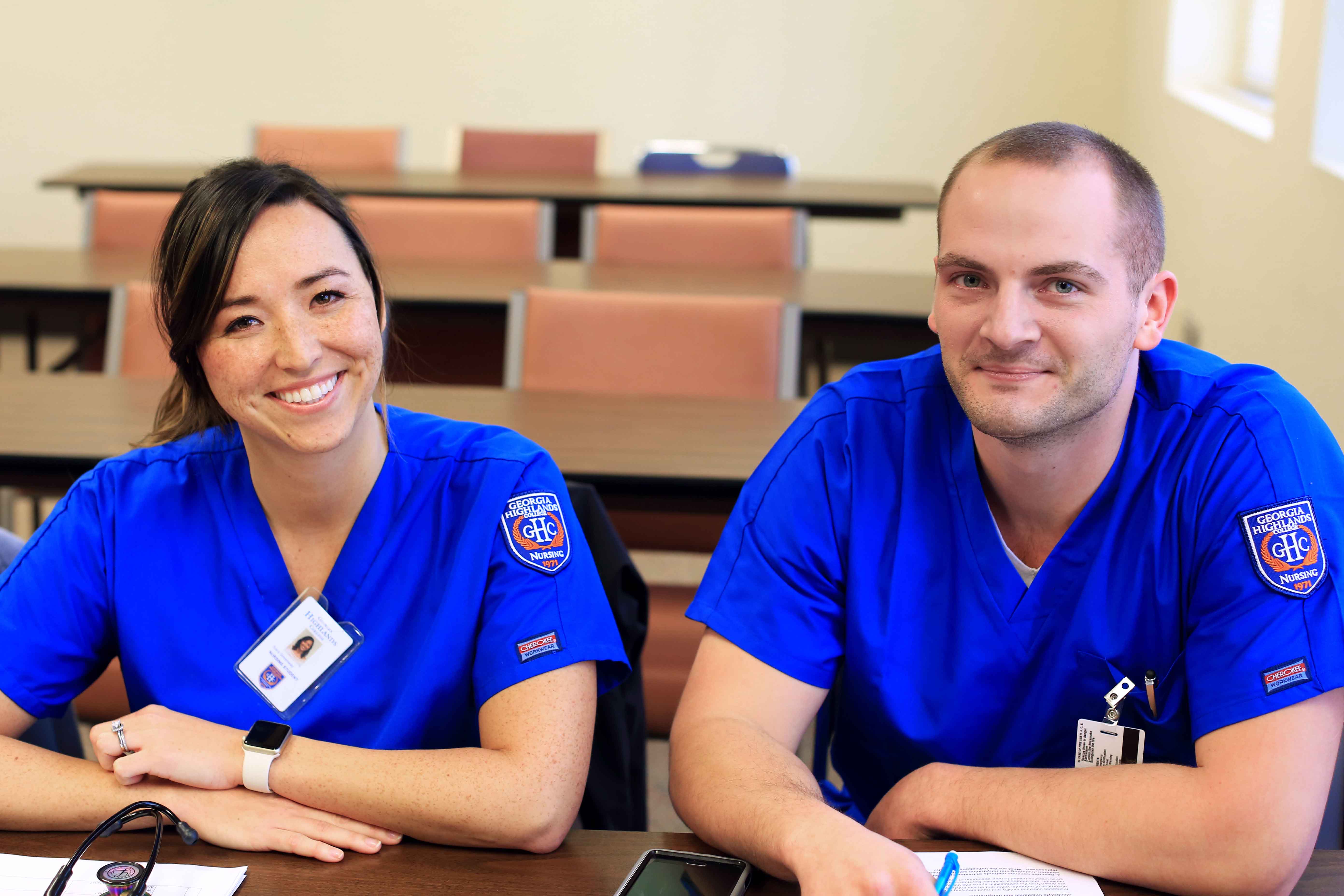 Georgia Highlands College was touted by GeriatricNursing.org for being one of the top three most affordable nursing schools in the country in an article called "30 Most Affordable Nursing Degree Programs."
According to GeriatricNursing.org: The healthcare system in the U.S. is going through a rapid change. As more and more people require short and long-term care, the demand for nurses as well as nursing degrees grows… [but] the options for affordable nursing degrees are still somewhat limited.
In its research, GeriatricNursing.org found that GHC was one of the three most affordable nursing school options available, including State College of Florida and Broward College.
Currently, students can earn an associate degree at GHC for less than $8,000 and a bachelor's for less than $16,000.
In its description of GHC, GeriatricNursing.org said: The Nursing Department of Georgia Highlands College offers an Associate of Science in Nursing degree as well as the RN to BSN degree program. The ASN or Associate of Science in Nursing opened in 1971 and graduates have consistently performed above the state and national average in the licensure examination for registered nurses. Changes in the curriculum are ongoing in order to cope with the current changes in the healthcare field.
In 2015, GHC also ranked second on a list of the 30 most affordable online RN-BSN degree programs in the nation put out by Great Value Colleges.
The ASN program has full approval by the Georgia Board of Nursing, Agency member of the NLN Council of Associate Degree Programs, and is accredited by the Accreditation Commission for Education in Nursing.
See the full list at: http://geriatricnursing.org/30-most-affordable-nursing-degree-programs/
For more information on GHC's nursing program, please visit: https://sites.highlands.edu/nursing/