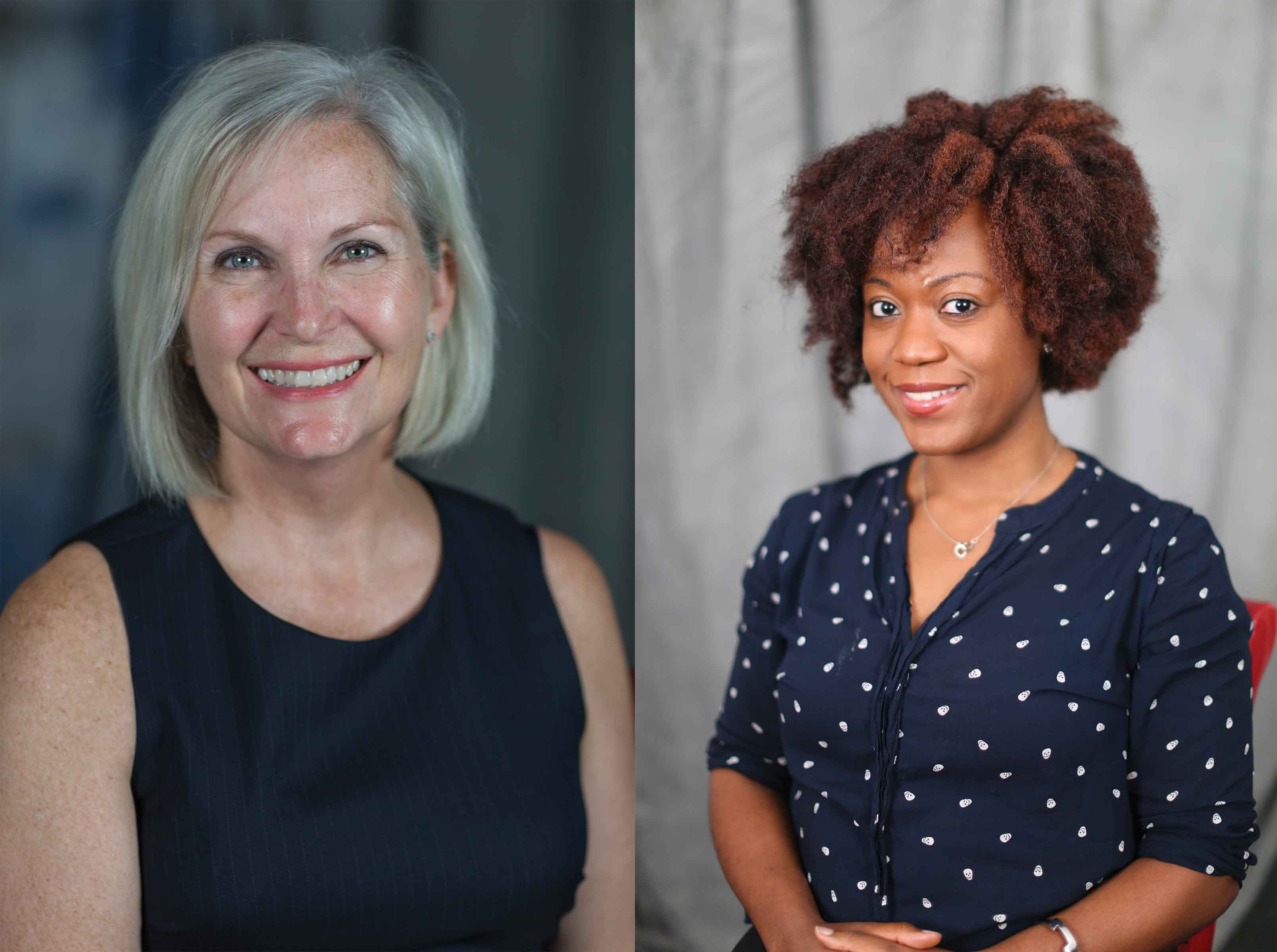 The Georgia Highlands College Paulding and Douglasville locations will be welcoming two new site directors soon. Julia Areh has been selected to be the new site director for the Douglasville site and Joy Hambrick has been selected to be the new site director for the Paulding site.
Areh has been working at GHC since 2010, serving in recruitment and academic advising. She was born in Jamaica and raised in Chicago. Her family moved to Georgia in 2000. She earned her Bachelor of Science in Sociology from the University of West Georgia in 2006, and her Master of Public Administration from Troy University in 2008.
Areh stated that one of her main focuses as new site director will be on increasing GHC's visibility in Douglas and Carroll County.
"I want these communities to know that GHC is a part of their community and we are here to provide students with equal access to an excellent and affordable education," she said.
Hambrick has been teaching economics at GHC for the last four years. She has a background in teaching and has also worked as a financial analyst for Coca-Cola. She is originally from Paulding and has continued to live there because she says, "it's home." She earned her bachelor's in economics and finance from Kennesaw State University and her Master of Science in Economics from Georgia State.
"As site director, I would like to see the Paulding site grow to provide even more educational opportunities for both traditional and non-traditional students," Hambrick said. "I would like to see us become a vibrant part of the Paulding community for not only our students but all residents and businesses. I would like to see us become a developer for leadership and innovation in Paulding."
Both Areh and Hambrick will assume their new roles at GHC over the summer.
Picture: Joy Hambrick (left), Julia Areh (right)