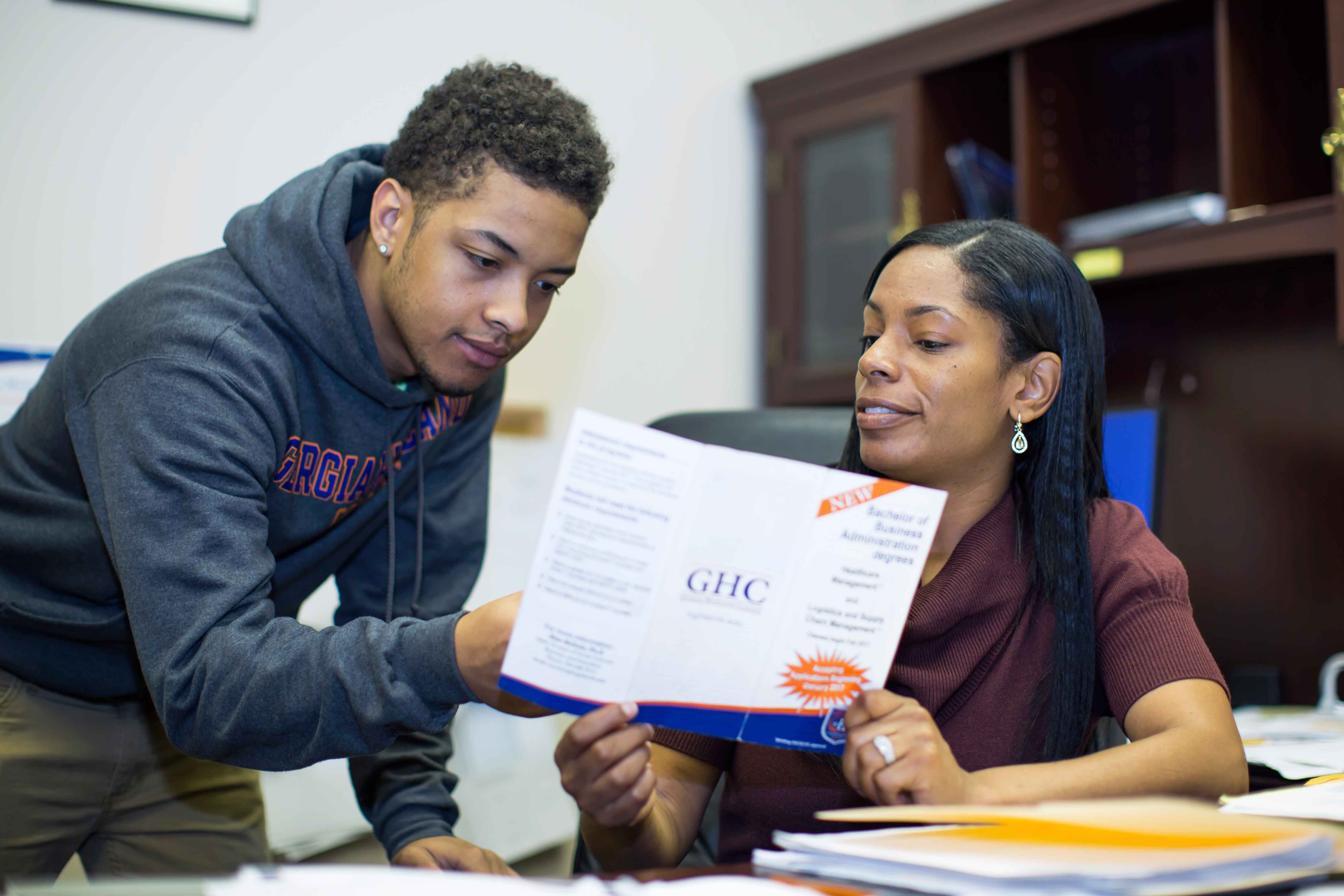 Mecole Ledbetter has joined Georgia Highlands College as its new bachelor's in business coordinator to work with students, faculty and the community as GHC launches two new bachelor's degrees in healthcare management and logistics and supply chain management for fall 2017.
Ledbetter is a GHC alumna who was born in Pennsylvania, but was raised in Columbus, Georgia.
She received her associate degree in business administration from Georgia Highlands College, and then went on to earn her Bachelor of Business Administration in Management from Kennesaw State University.
Ledbetter has worked for a number of companies, including Total System Services (TSYS), Synovus Financial Corporation, Cartersville Medical Center and Chattahoochee Technical College.
She said she can't wait to get the new bachelor's programs up and running at GHC just in time for fall semester.
"These programs will be important to our students, because it offers students a high quality, affordable four-year degree option in two of the most rapidly growing fields," she said. "Having both programs housed in a geographic area with an existing and rapidly increasing job market is also beneficial to our students."
Another benefit, Ledbetter noted, was the fact that the programs offered are in diverse industries with a wide variety of sectors.
"What this means is that students will have several career or occupational options to choose from within each field and will not feel confined to just one specific area," she said.
Ledbetter says she hopes to build an effective, agile and relevant program that helps to meet the educational needs of students, as well as the professional needs of local industries.
"My goal is to ensure that both programs equip students with the critical thinking, analytical and leadership skills needed for the test they will face in the workforce," she said. "We also want to ensure that we staff and retain quality faculty members to teach our new bachelor's courses, which will ensure that our students are fully equipped with the foundational knowledge and practical skills needed for success in the industry they choose."
Ledbetter said she is also working to build and maintain positive relationships with community businesses and corporations who are interested in hiring graduates from these programs to both supply the needed workforce, as well as give students opportunities to work in internships related to the industry and career they choose.
The new Business Administration in Healthcare Management and the Bachelor of Business in Logistics and Supply Chain Management will begin this fall.
To learn more about these programs or to apply, please visit: https://www.highlands.edu/2016/09/20/frequently-asked-questions-bachelor-business-administration/