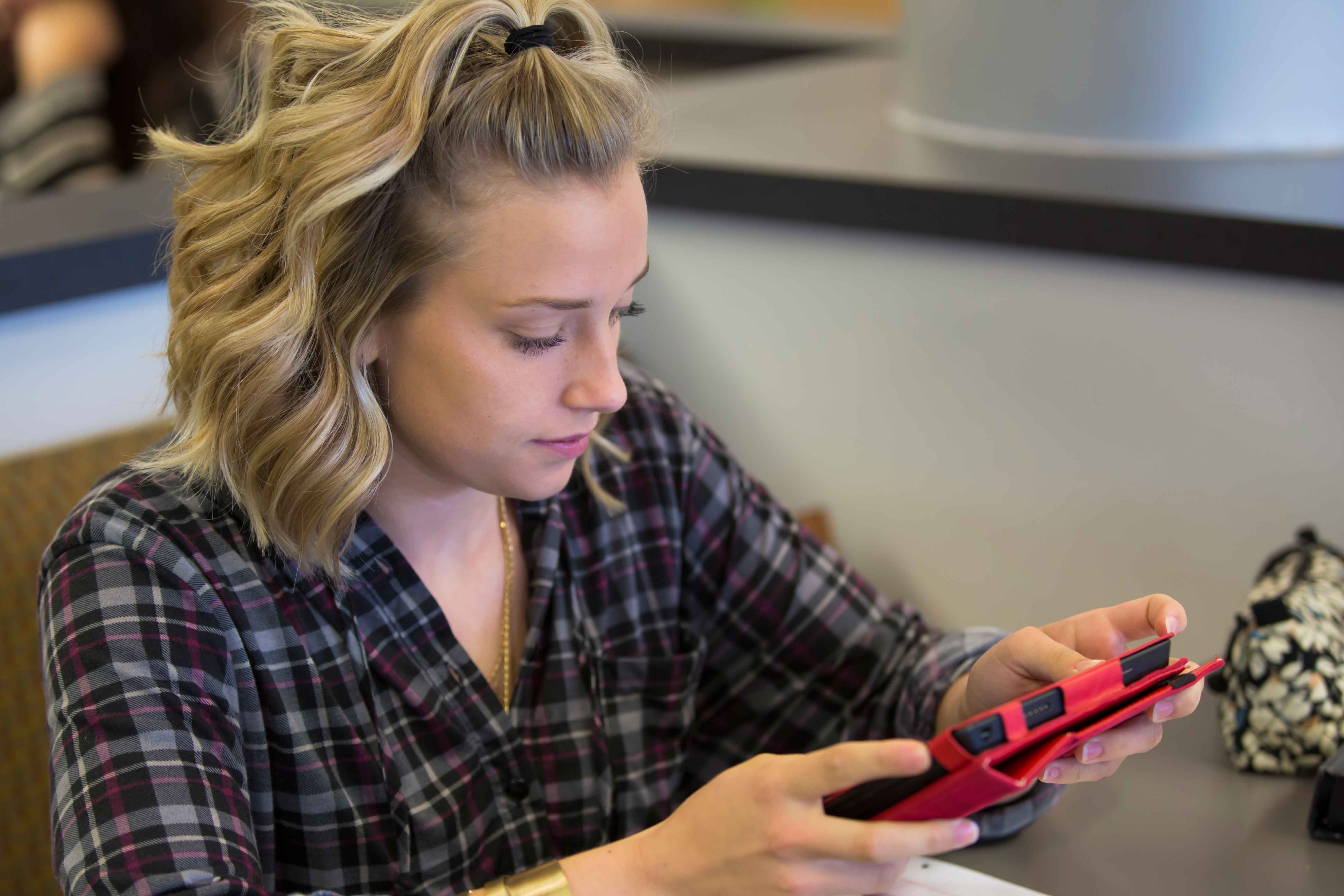 Georgia Highlands College has saved students $3.8 million over the past five semesters by eliminating the cost of textbooks in specific courses.
GHC's faculty have been working since Fall 2015 to expand Open Education Resources (OER) courses each semester. Almost half a million dollars' worth of student savings was yielded the first semester alone.
To date, GHC has saved students $3,843,664 in textbook costs.
OER course conversions are aided by the University System of Georgia's Affordable Learning Georgia (ALG) initiative which promotes student success by providing cost-free alternatives to expensive textbooks.
The new OERs don't just provide free textbooks either. Students also get video resources, software, labs and an enhanced textbook experience with hyperlinks to many other resources.
Vice President for Academic Affairs Renva Watterson stated it is imperative that students have access to these free OER textbook alternatives.
"There are several reasons why many college students do not buy recommended and required textbooks, but one fundamental reason is they can't afford them," she said. "When you have students sitting in class and they don't have a text, which is often an essential learning tool, then you put students at academic risk."
According to a survey by the U.S. Public Interest Research Group, 65 percent of students said they had not purchased a textbook at least once because they had found the price too high. The group surveyed 2,000 students from across 150 campuses.
The average textbook cost for each class is between $200 and $300.
"GHC is saving our students a great deal of money," Watterson added. "We are here to educate, and we want to know all the ways we can best keep money in our students' pockets, so they can continue to go to school and complete."
The increased savings for students has also promoted higher retention and graduation rates.
"When you compare the pass and fail rates of students in one of our science courses who were taught using Open Education Resources in the spring of 2016 and students who were taught using a traditional textbook in the fall of 2015, you will see an increase in the pass rate among those who were provided a cost-free alternative," said Dean of Natural Sciences and Physical Education Greg Ford.
Ford stated the pass rate rose 13 percent when students were provided OERs.
GHC's total cost savings is based on the cost of a new textbook multiplied by the total number of non-Move On When Ready (MOWR) students enrolled in courses offering OERs. Textbooks are already included in the MOWR program and provided to MOWR students at no cost.
Since OER is open to anyone for free, students, potential students or even the public can view these resources at any time. OER textbooks can be downloaded to any smart device, phone or tablet. To view, please visit: affordablelearninggeorgia.org
GHC plans to continue to offer OERs and expand into as many areas and courses as possible moving forward.