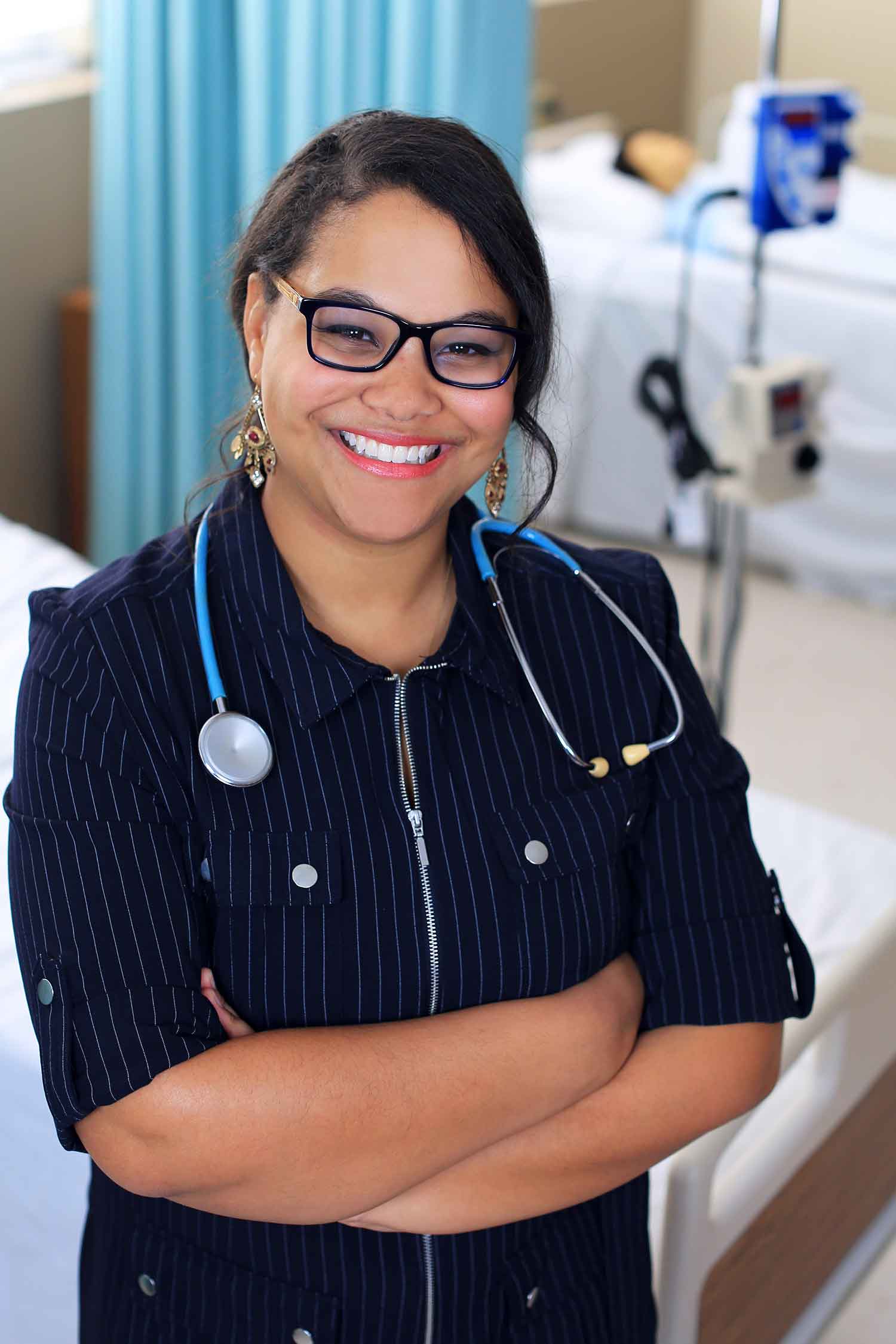 Theresa Arthen has been working full-time while pursing her Associate of Science in Nursing from GHC since 2013. She'll be the first to tell you it's not easy. But she's quick to say, it can be done. And all this comes from a student who holds a perfect 4.0 GPA.
One student is chosen from each college in the University System of Georgia each year to be a Board of Regents Academic Day Representative. Arthen was chosen for GHC, due to her outstanding scholastic achievement, as well as holding the mandatory 4.0 GPA.
Arthen's drive to succeed comes from her family—and more specifically from her mom.
"My mother grew up in a small village in Congo and taught me to be grateful for all the opportunities and conveniences this great country has to offer," she said. "I feel it is a crime to waste time, talent and especially knowledge, when so many throughout the world are not afforded the same education."
But Arthen doesn't just excel in the classroom. She also helps as an anatomy tutor for other students at GHC.
"There's nothing quite like the feeling of helping students navigate the incredible challenging nursing pre-requisites," she said. "One particular time, I was helping a student understand the exceptionally difficult process of how the kidneys regulate fluids and electrolytes. She felt defeated. But her determination was remarkable. When she finally understood, I watched her eyes light up with excitement as she successfully explained the process to me."
Her desire to help others is part of her motivation to a be a nurse. Arthen has plans to pursue GHC's bachelor's degree in nursing after she has completed her associate. After that, she even has plans to continue her education with a Doctorate in Nursing Practice as a Nurse Anesthetist.
"Anesthesia is an art form in its own right," she said. "Nobody else in the operating room can do what CRNAs do, and few try because of the tremendous stress of the job. This intensity and high level of critical thinking, combined with the nurse's compassion and soothing presence needed to calm pre-op patients will constantly challenge me both intellectually and emotionally."
Arthen stated GHC has been a wonderful experience for her and she is glad and honored to represent the college during the Board of Regents Academic Day.
"GHC has become my second home," she said. "I have met some wonderful professors and lifelong mentors here."
Arthen and the other representatives will be honored during a Board of Regents meeting and luncheon at the University System Office. She will be recognized again during GHC's Honor Night in the spring.