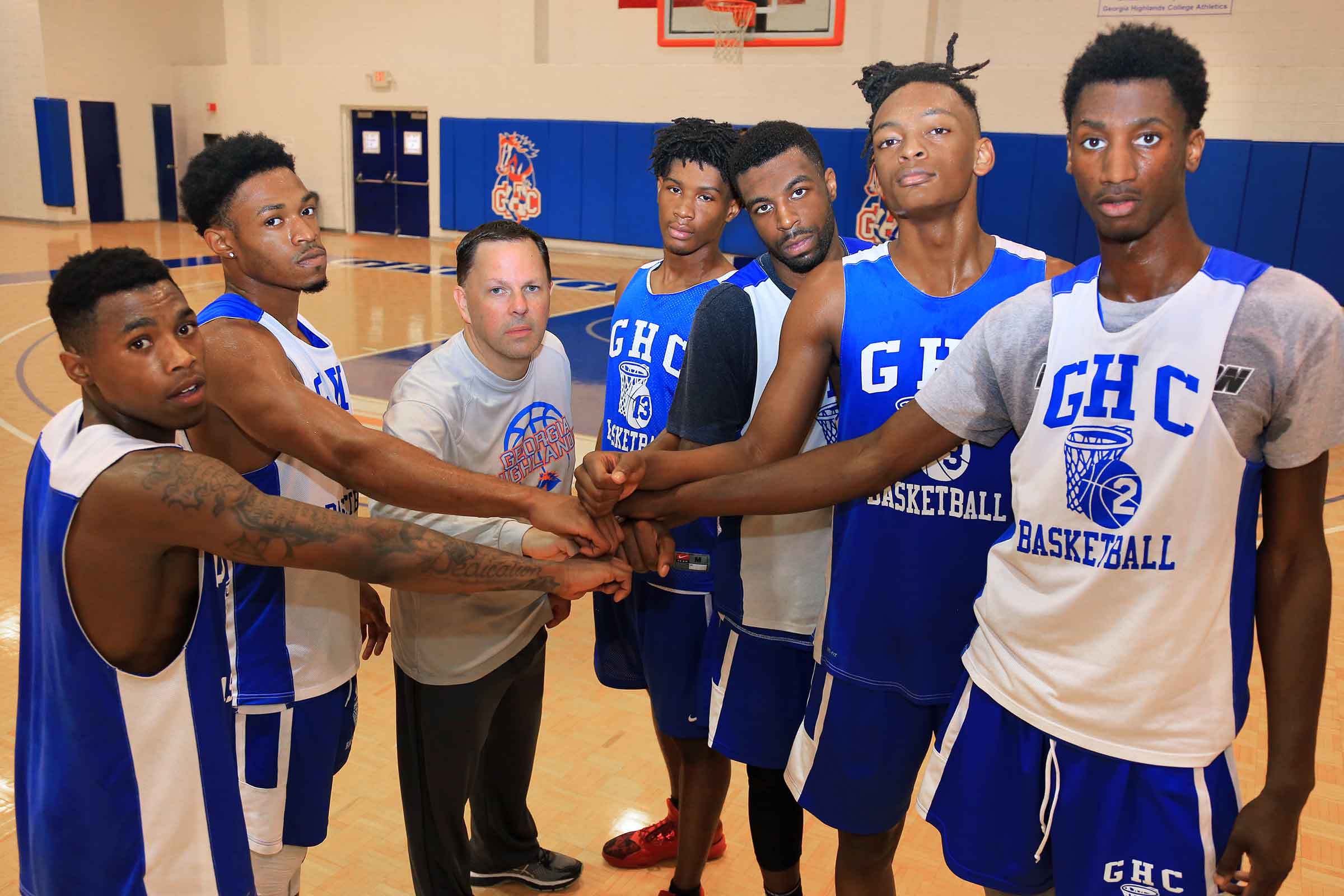 Georgia Highlands College recently found itself ranked once again amongst the best in the nation. The men's basketball team was ranked number two in the NJCAA by the SportingNews preseason JUCO poll.
The 2016 report touted GHC for a powerhouse season last year, noting 33 consecutive wins and a consistent No. 2 ranking in the NJCAA polls.
The team had only two losses last year. One was at the start of the season, and the second happened during the team's NJCAA national tournament run. The Chargers ended the season in the Elite Eight.
SportingNews said there is a lot to expect from GHC this year with the return of Ty'lik Evans (14.9 ppg, 5.0 apg) and Kyvon Davenport (14.3 ppg, 9.1 rpg, 2.6 bpg), in addition to some impact Division 1 transfers including high-scoring Ty Cockfield (ex-Stetson), D'Andre Bernard (North Florida), Rico Bonds (South Carolina State) and Donovan Ham (Texas Tech).
Davenport was also named one of the JUCO Super Sophs for 2016.
Athletic Director and Head Coach Phil Gaffney says he is looking to answer the hype with solid results.
Gaffney said the Chargers have all the potential they need to three-peat as regional champions and could be a force to be reckoned with at the next NJCAA national tournament.
"We have the most talent and the most depth of any team I have ever coached. If we stay healthy we can make a serious run for a title," said Gaffney.
For more news on the men's basketball team and Charger athletics, please visit: http://ghcchargers.com