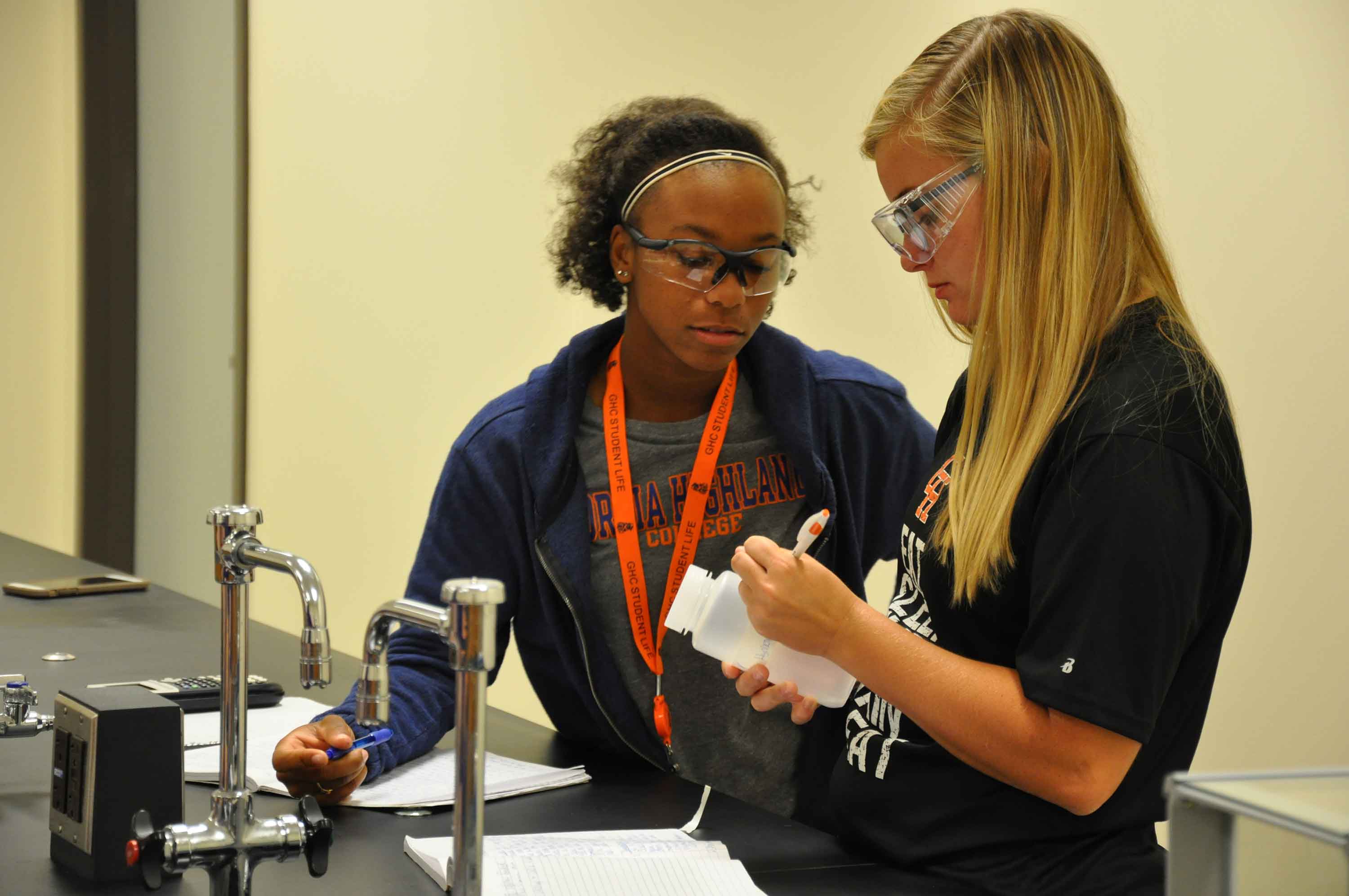 Georgia Highlands College is working with high schools and college and career academies throughout Northwest Georgia to offer students more accessible college courses while they are still in high school.
"Part of our access mission is to make courses available to students in a variety of formats and times to meet their needs," Vice President for Student Affairs Todd Jones said. "Many of these students do not have the ability to commute to a campus and this format allows them to enroll in college without having any travel expenses."
Academic Natural Sciences and Physical Education Dean Greg Ford stated having these satellite campus locations offers students who may not have access to one of GHC's campuses the opportunity to participate in the Move On When Ready (MOWR) program at their local college and career academy.
"We are continually striving to offer a quality education to the residents in Northwest Georgia communities. Without this arrangement, many of these students who are academically prepared for this college experience would be limited by their access to a local college campus or the need to complete a blend of high school courses and MOWR college courses," Ford said.
He added, "This will also allow students to continue in their extracurricular activities like sports and band, while earning college credits through this program. Also, because the MOWR program pays full tuition and book cost, there is a significant cost savings which benefits families in the region, as well."
Currently GHC offers Chemistry 1211K and 1212K at the Bartow County College and Career Academy; Biology 2107K and 2108K at the Floyd County College and Career Academy; Spanish 1001 and Spanish 1002 at Trion High School; and seven courses at the Polk County College and Career Academy.
But Ford said this is just the beginning.
"The program has had a very strong start and we are already in talks with the current facilities to expand program offerings," he said. "Also, through our five campuses, we are working with city and county school districts to expand programs across the region."
Jones stated that although these classes are taking place in high schools and local college and career academies during regular high school hours, parents and students alike should understand the course load and instructors will be on a college level.
"The instructors that teach the courses are hired through the GHC online job portal and must meet the same qualifications as any instructor at GHC. The exams and work load are going to be significantly different from what they are accustomed to in high school," he said. "Although these courses may be offered in a secondary school facility, these students know prior to the start of class that they are enrolled in a college course and need to come prepared to study on that level."
Students wishing to participate in programs like these are encouraged to talk with the Admissions Counselor at their participating school for more information about signing up prior to GHC MOWR application deadlines. The deadline for Spring enrollment is November 1 and April 1 for Fall enrollment.
Jones explained that a GHC MOWR committee has been formed to continue expanding the programs to other schools throughout Northwest Georgia.
Picture taken by the Bartow County School District at the Bartow County College and Career Academy.