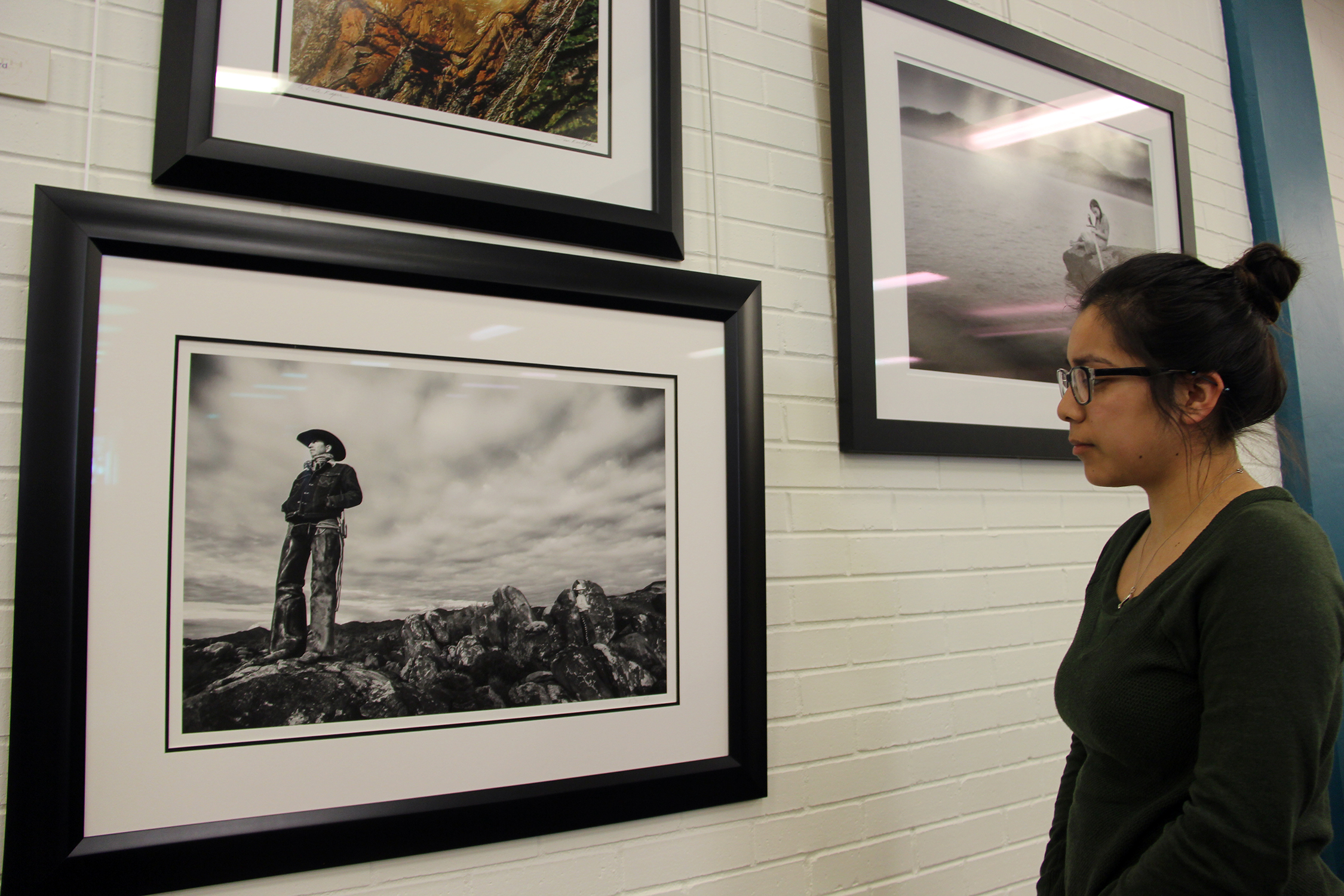 For a limited time, the public and students at GHC can view exclusive art at the GHC Cartersville Library from the Booth Western Art Museum of Cartersville.
Attendees will get to see art and photography by Liz Gentry and Pat Stephenson.
Gentry explained that she has six photographs and one oil painting on display.
"The painting is called 'Spring Break' and it fits in with a school's idea of spring break," she said.  "It is of the Washington Monument and Reflection pool surrounded by Magnolias and Cherry Blossoms. My photos are ones inspired by flowers and critters. If you look at most of my photos, you will locate a little insect critter hiding or in plain view."
Gentry stated that Stephenson is an "accomplished painter as well as a great photographer."
"Some of her photographs will be composites of several photos taken from her other photos and arranged to create a work of Fine Art," she said. "Her paintings reveal her love of family and of poetry."
These works will remain on display until the end of September.
"We try to host a new exhibit each semester at our GHC Libraries, and we especially try to find local or regional artists to spotlight," said Elijah Scott, GHC Dean of Libraries, College Testing, and Curriculum Innovation.
Scott explained that the Booth Western Art Museum is a Smithsonian-affiliated, 120,000 square foot facility located in downtown Cartersville, which is the second largest art museum in the state of Georgia.
The museum was formed in 2010 and now has over 180 members.
Additionally, there will be a reception for the public Thursday (Sept. 8) from 4:00-6:30pm at the GHC Cartersville Library. The photography is currently on display and can viewed for free during library hours. For more information on library hours, please visit: http://getlibraryhelp.highlands.edu/home
PICTURE: A GHC student visits a Booth Western Art Museum exhibit on the Rome campus last semester.