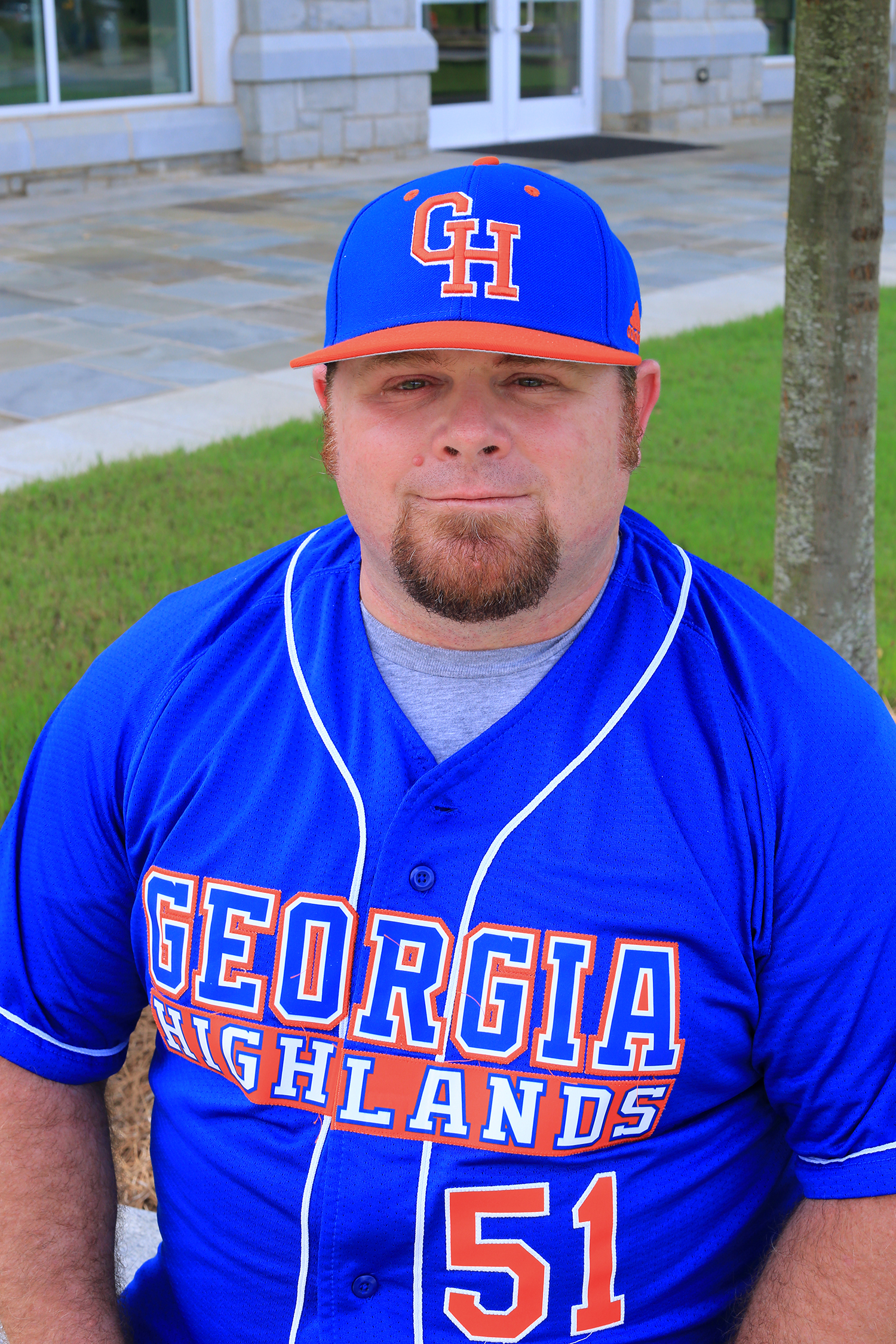 Georgia Highlands College officially welcomed Dash O'Neill as the head coach for the Charger baseball team this week. O'Neill joins GHC from Chattahoochee Valley Community College, where he helped lead the baseball program through three consecutive Alpine Bank JUCO World Series Appearances in 2014, 2015 and 2016.
O'Neill has a long and well-established track record with several accolades, including three consecutive Region 22 championships, five ACCC Conference Championships and a number one ranking within the NJCAA in 2013, 2014 and 2016.
He has also been honored as the Region 22 Assistant Coach of the Year for the last three consecutive years and is a five-time ACCC Divisional Assistant Coach of the Year.
O'Neill has helped over 140 players advance to four-year institutions, as well as produced 16 players drafted by MLB teams.
"We are thrilled to welcome Dash O'Neill to the Charger family," GHC Athletic Director Phil Gafney said. "Dash brings a wealth of experience coaching on the NJCAA level. He has a strong commitment to academics, and has worked with a national baseball powerhouse in Chattahoochee Valley Community College. He has been a tremendous recruiter of talent in the state of Georgia, and Metro Atlanta in particular."
O'Neill is originally from Brooklyn, New York. He is married with three kids, and holds a Master of Science in Sports Management with Athletic Administration Emphasis from Troy University.
"Not only is Georgia Highlands located in one of the most talent-laden baseball regions in the entire country, but the enthusiasm and commitment to athletics I see in Phil Gaffney and the rest of his staff is incredible," O'Neill said. "I grew up not far from here in Woodstock, so coming home to lead this program is a dream come true, and I could not be more excited about the future of Charger Baseball."
O'Neill added that he has big plans for GHC's baseball program.
"My first priority is establishing a baseball culture that the players here are excited about and can buy into," he said. "I expect us to be very competitive, and we are going to attack our preparation with the intention of competing for a GCAA championship. I also want to make sure we take care of business in the classroom so these young men will leave Georgia Highlands with a degree and a head start toward their future."
Former GHC Head Baseball Coach Mike Marra started the program in 2013. The Chargers made the Georgia Collegiate Athletic Association playoffs each of the last two years. Marra recently left GHC to take the head coach position for the baseball program at Hiram High School in Paulding County. O'Neill will assume the GHC Head Baseball Coach position this month.