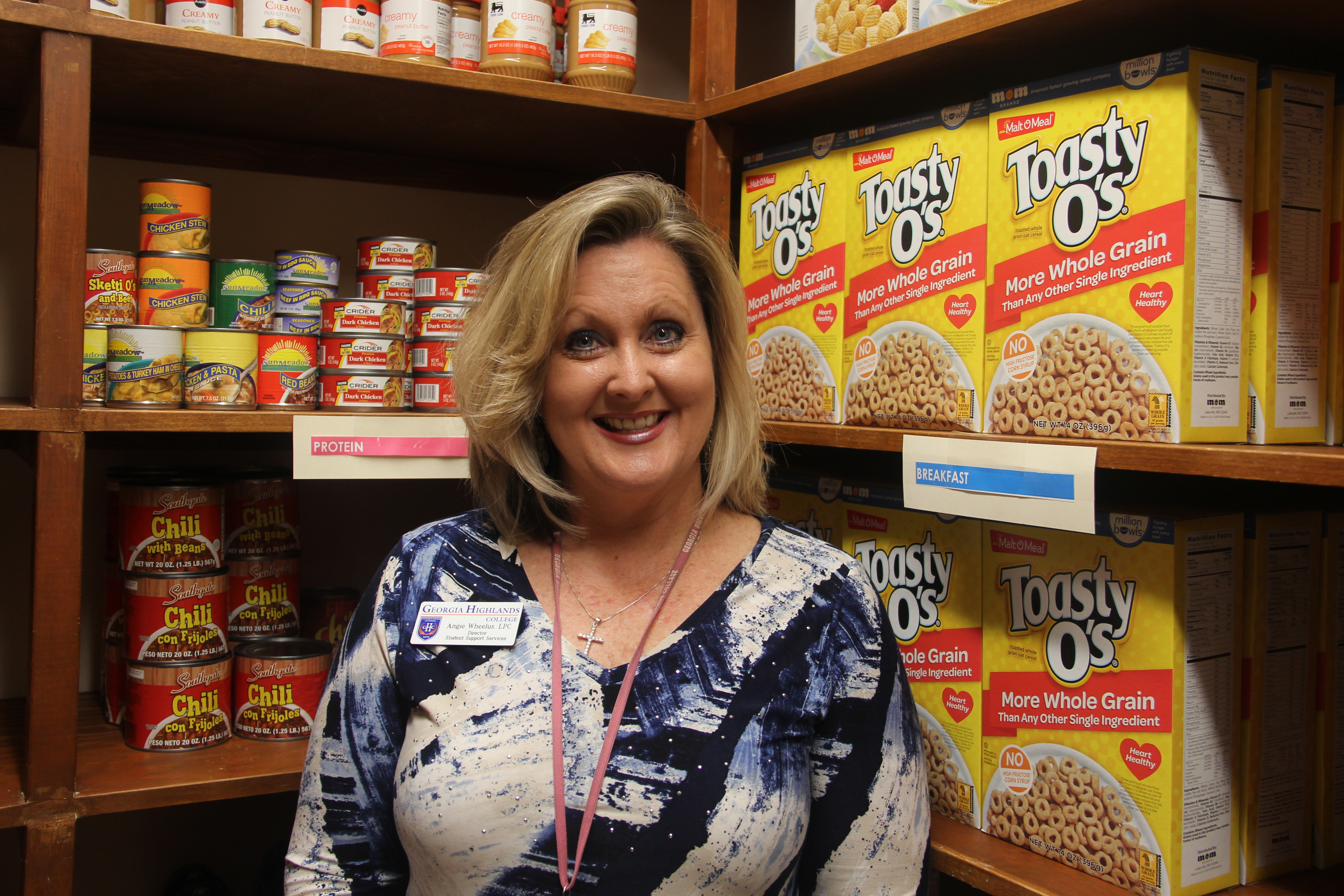 One in five students went hungry in the last month, and one in 10 students has been homeless, according to a recent collegiate study. GHC is working to combat this nationwide problem with its own Charger Food Pantry. Since the pantry began operation in March, over 170 bags of food have been distributed to students in need at all of GHC's locations.
"The problem of food insecurity is increasingly on the radar of many college administrators," GHC Director of Student Support Services Angela Wheelus said. "Students are sometimes finding it difficult to focus or even stay in class, so if we can remove one of those barriers by providing access to food, then that's what we need to do here at GHC. Many of our students are non-traditional, supporting families and working full-time while attending college. Food insecurity cuts across all demographics. That's where GHC's Charger Food Pantry comes in."
The pantry was officially opened in March on the Rome campus in the Student Support Services office.
Wheelus explained that the pantry is stocked with staple items like peanut butter, tuna, spaghetti sauce and other non-perishable food items, as well as personal items.
"It helps students who have fallen on hard times," she said. "They can stop by and collect up to 12 items once a week with no questions asked."
Wheelus said students are given a bag after checking in with their GHC ID each visit, and since the food and toiletries are provided through donations, there is no cost to student.
Collection bins for pantry donations are located around all of GHC's locations. GHC has also joined forces with Action Ministries, a food distribution center for Northwest Georgia, to keep the pantry fully stocked.
At this time, Wheelus stated, the pantry is only located on the Rome campus, but, she added, a limited number of emergency pre-packaged food items are available to students at GHC's remaining locations in their respective Student Support offices.
"Our long term goal is to have a Charger Food Pantry on every GHC location by March 2017," Wheelus said.
Should you wish to donate to GHC's Charger Food Pantry, please make monetary donations at any GHC business office in Rome, Cartersville, Marietta, Paulding or Douglasville. To make non-perishable food donations, please contact Student Support Services at: sss@highlands.edu