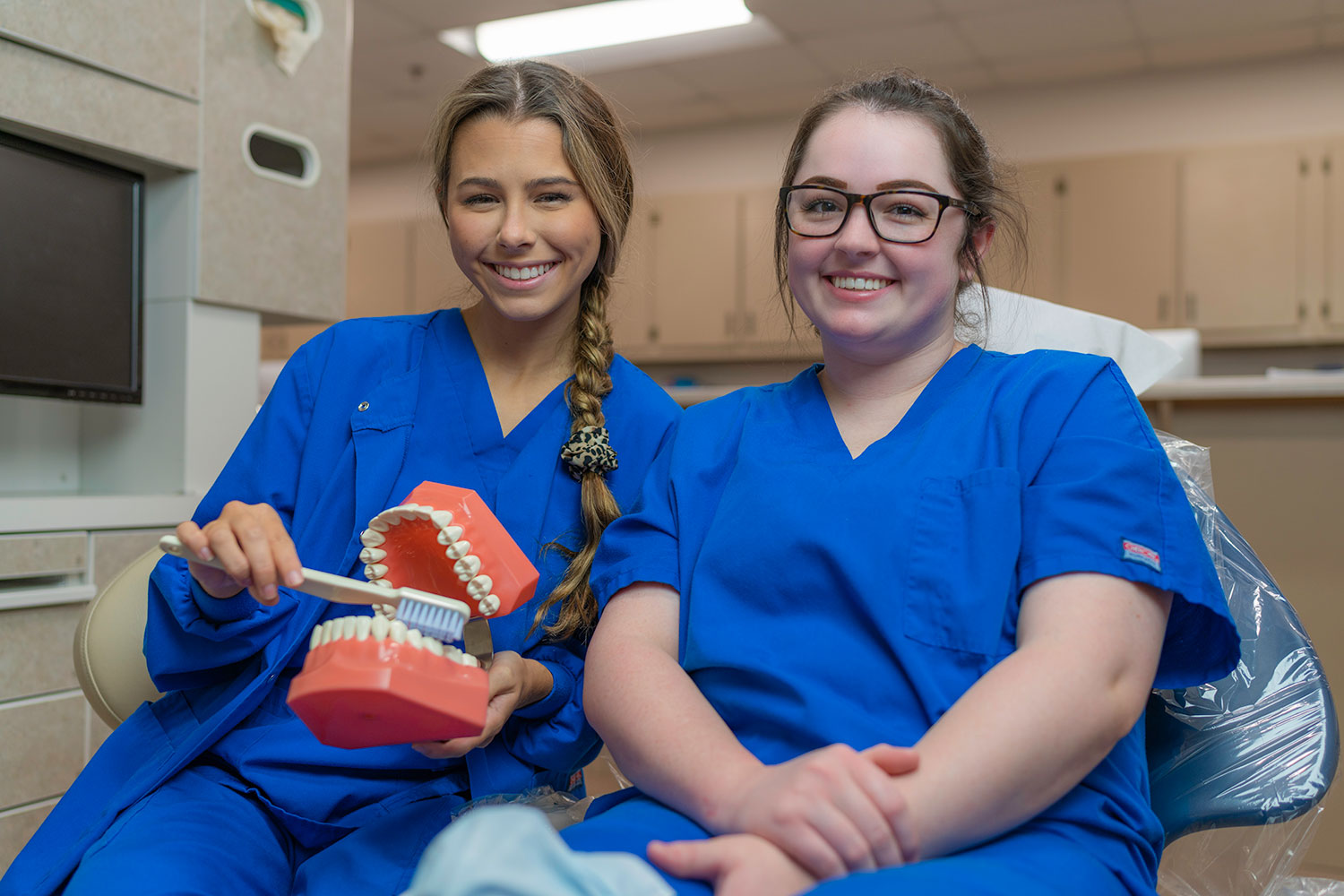 Every single dental hygiene student who graduated from GHC this year completed their graduation requirements and passed both the National Board Dental Hygiene Exam (NBDHE) and the Central Regional Dental Testing Services (CRDTS) clinical board examination.
Dental hygiene licensure in Georgia requires that graduates from an accredited dental hygiene program pass both board examinations.
The exams assess the candidate's competency and ability to understand important information from basic biomedical and dental sciences and the ability to apply such information in a problem-solving context.
Dental Hygiene Program Director Regina Gupta said the goal of the program is to prepare Dental Hygiene students to be excellent clinicians, but also to pass both board examinations on the first attempt.
The Dental Hygiene program also runs a mock-CRDTS exam every spring to help prepare students for the exam.
"In the history of the program, we have only had two students who did not pass the NBDHE on the first attempt," Gupta said. "In my opinion, this level of success reflects highly on our program, the curriculum, the faculty and the caliber of our GHC students."
A survey of recent GHC dental hygiene graduates revealed that all students who had completed licensure are currently employed, with some working full time and others working part time while completing GHC's online Bachelor of Science in Dental Hygiene.
These GHC graduates and the rest of GHC's graduating class of 2021 join a record-breaking number of overall degrees awarded throughout the University System of Georgia for fiscal year 2021. The increase in degrees awarded sets another record for the most degrees awarded in the system's 90-year history.
You can learn more about GHC's dental hygiene program here.