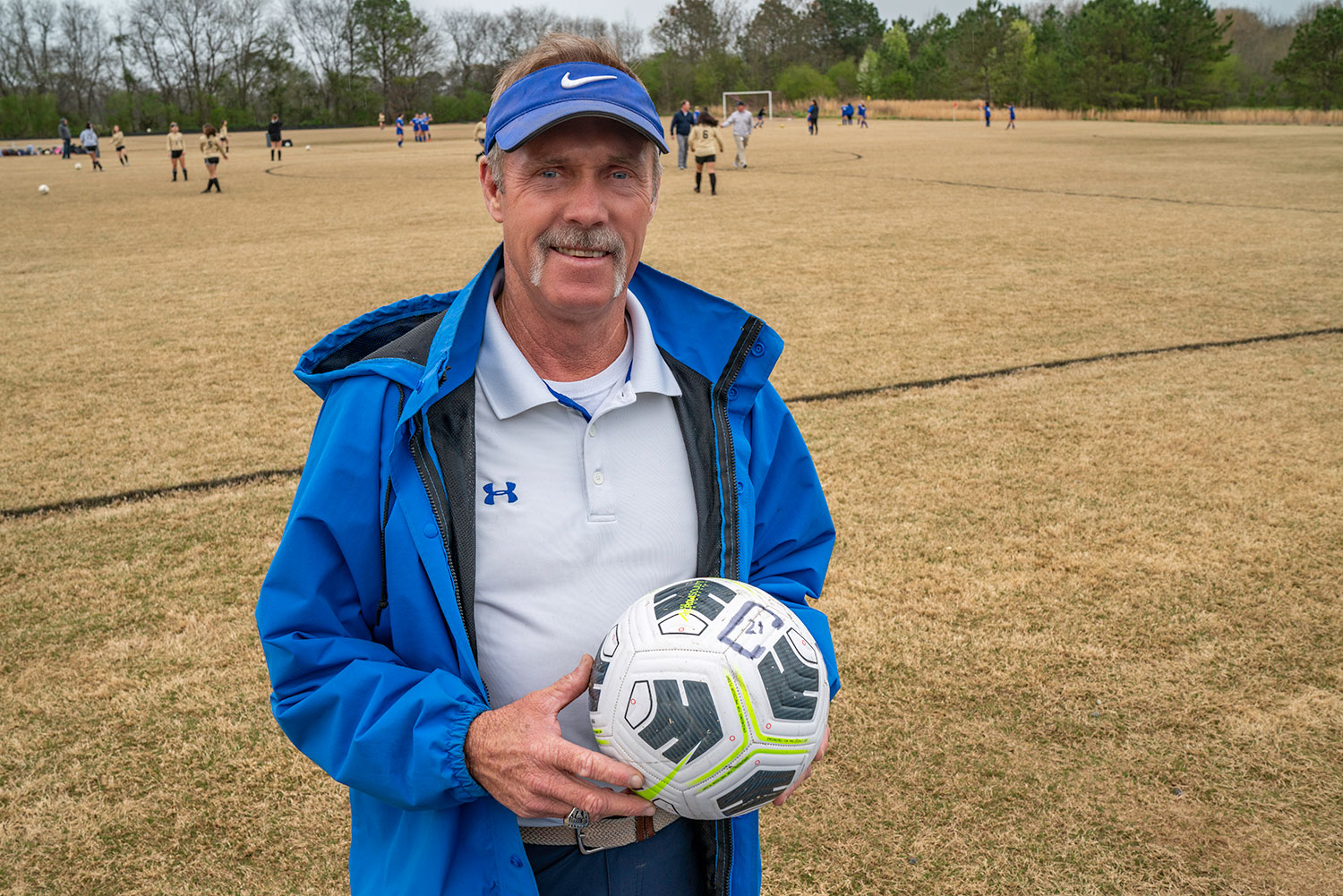 Three generations of graduates call GHC home
Dunny Blankenship's mom graduated as a registered nurse in one of the first nursing classes at Georgia Highlands College (then Floyd Junior College). Dunny followed in his mom's footsteps by attending the same college and graduating in 1982 with an associate degree in criminal justice. In 2020, his daughter Katherine "Katy" Blankenship also graduated from GHC.
"[This college is] a great place to be," Dunny said. "[It is] a great school and… truly affordable. [My time at GHC] wasn't all about book work. [The professors] wanted us to understand how it all fit together. This led me to be more understanding of the world…"
Dunny said his instructors kept things interesting in the classroom, which encouraged him to continue working toward his degree and completing. He said they made lessons interesting while making sure students worked hard for their grade.
Outside of the classroom, Blankenship enjoyed competing among the college's "Bearcats" year-round intramural sports teams, even being named "Athlete of the Year" in 1980. His passion for sports as a college student evolved into a lifelong mission of supporting others on the field.
Today, Dunny works at Model Middle School in Floyd County helping students in the classroom as a social studies teacher and in athletics as a soccer and wrestling coach.
"I've been coaching kids for almost 30 years. I started with high school and a few years back stepped back to middle school in order to watch my own kids more," Dunny said.
He has been involved as a Georgia High School Association Football Official since 1979 and hasn't missed a Friday night game as a player, coach, or official in 45 years.
"During this time, I have officiated some of the best teams in the nation, including eight Georgia High School Association State Championships and ESPN games featuring two state battles like Bartram Trail High School in Florida verses Cartersville High School when Trevor Lawrence was a student."
Dunny stated he appreciates how his time as a student not only made an academic impact on his life, but that the college stressed life skills as well. He said he recommends GHC for anyone who is considering a college degree.
"You can stay close to home, have smaller, more personable classes, and enjoy all the benefits college students enjoy," he said of GHC.
Dunny married Tina Presley, of Silver Creek, in 1991 and they have two children. Tina has been in banking since 1990 and is presently with River City Bank in Rome. Their daughter Katy graduated from GHC in 2020 and is presently in the Bachelor of Science in Nursing program at Shorter University. Their son, Duncan II, received an athletic scholarship to run cross-country and to wrestle at Doane University in Crete, Neb.