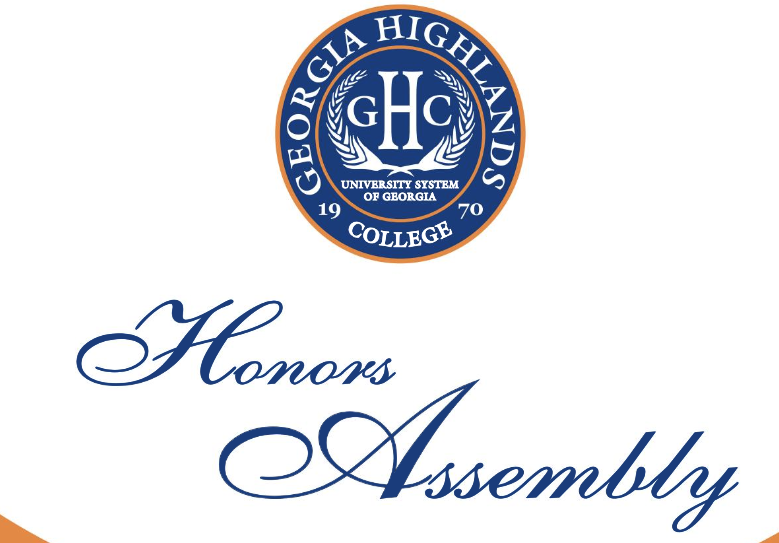 Georgia Highlands College (GHC) student Matthew Perry, of Paulding County, has won this year's Leadership Award during the 49th annual GHC Honors Night, which was presented via livestream on April 22.
"The Leadership Award is sort of the pinnacle of the awards night – it's presented by the president, it's saved for the last presentation and the winner of the award is voted on by the Student Affairs Committee," Coordinator of Cocurricular and Transitions Programs for Student Life Clifton Puckett said. "We look for students who exemplify positive leadership skills both on campus and in the community, while also maintaining high grades."
Perry, who resides in Dallas and attends classes both online and at the Cartersville site, has expressed leadership abilities while being active in registered student organizations Brother 2 Brother as well as the Student Government Association.
Students are nominated for the award by faculty and staff. Other nominees for the Leadership Award were Joria Brooks, Kimberly Lyons and Karen Rogers.
The Leadership Award is one of three major awards in addition to the Steve Burns Service Award and the GHC Spirit Award. Only these three awards are voted on by the Student Affairs Committee as nominated by faculty and staff.
In total, 45 students received awards ranging from outstanding accomplishments in computer science to athletics.
"A new award this year that I thought was a great addition was the Leadership in Undergraduate Research award, which awarded two students who have really led the research going on at Lake Allatoona," Puckett said. "While we're not designated a research school, I believe that anything we can give back to the community in the field of research is a boon to the school and the community."
The event featured faculty and staff speaking about the efforts and abilities of students who received awards.
"All of our students at GHC are special, but those being honored tonight are truly outstanding in particular disciplines or fields and we are so proud that these students have been able to excel," GHC President Don Green said.
You can watch a recording of the ceremony here and can view the digital flipbook here.