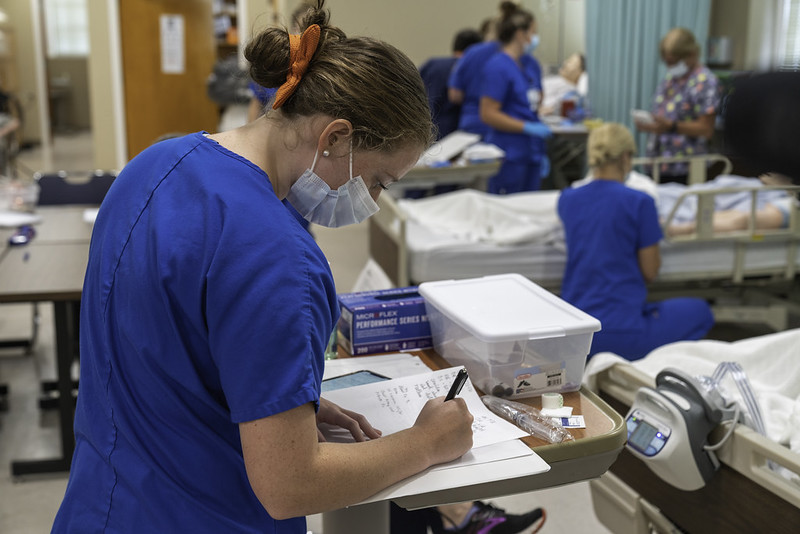 Students interested in Georgia Highlands College's nursing program can take part in a virtual information session on March 15 from 6:30PM to 7:30PM via Zoom.
"Attendees of this information session will receive general information about the nursing program and the requirements to enter," Assistant Director of Nursing Shea Walker said. "Students are notified of the location of the program, program expectations, course load and the clinical environment, to name a few. In addition, attendees will meet the School of Nursing's director, assistant director and administrative assistant, as well as review resources such as the nursing website."
The Zoom link for the March 15 session can be accessed by going to GHC's nursing homepage at highlands.edu where additional dates and times for information sessions will be posted, as well.
The deadline for proof of Certified Nursing Assistant (CNA) licensure has been extended to May 15.
Applicants must still submit a nursing application and their official ATI TEAS score report(s) by the April 1 deadline in order to be considered an eligible applicant for the fall semester.
The nursing application will close at midnight April 1, and if you will be submitting your CNA licensure after April 1, please email a copy to chooper@highlands.edu by 11:59PM on May 15.